Asus has several smartphones in the mid-range segment. Now it has launched an attractive smartphone, the Zenfone 2 Laser, in the sub-Rs 10,000 segment. The Asus Zenfone 2 Laser comes in 8 GB and 16 GB storage variants priced at Rs 9,799 and Rs 9,999 respectively. A 3 GB RAM variant will be launched later for Rs 13,999.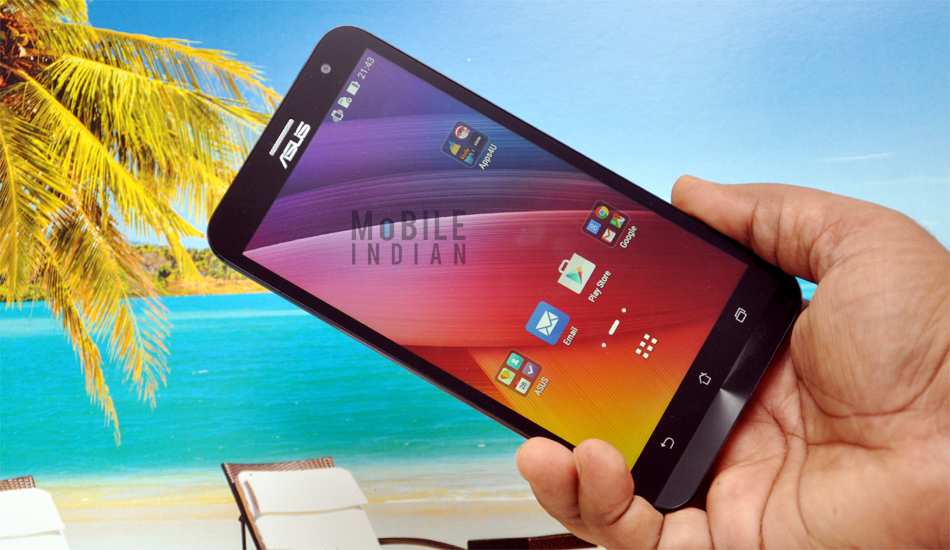 Recently we got the 16 GB version of the Asus Zenfone 2 Laser for review which we used for about three weeks and here are our findings.
Design
Asus Zenfone 2 Laser has a beautiful design and will certainly please many. One has an option of choosing attractive red, black and white colours. Of which I will recommend the red model which is really gorgeous. The concentric circle design of rear and front key panels gives it beautiful and tactile effect.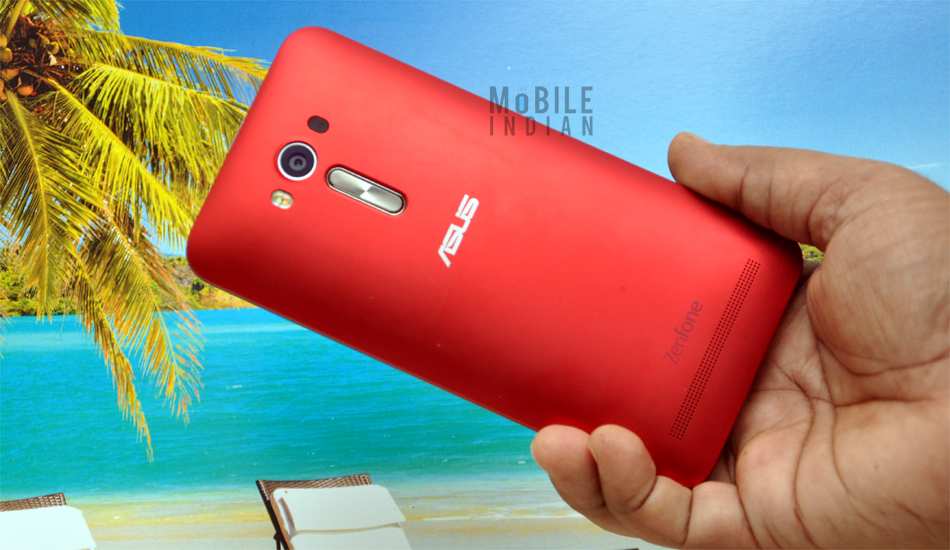 Asus while designing the phone has also given due attention to its ergonomics. The handset has a curved back panel with the bulk of the weight in the middle, thus giving great grip and is comfortable to hold. The back panel has also matte finish for a firmer grip. A highlight of the phone is that its volume rocker is placed in the back panel just under the rear camera while the power key is at the top. Hence while holding it you don't need to worry about accidentally pressing any key.
In the rear panel, the 13-megapixel rear camera is surrounded by a laser auto focus sensor on the right, flash lights on the left and the volume rocker below it. A big speaker grill is at the bottom of the back panel.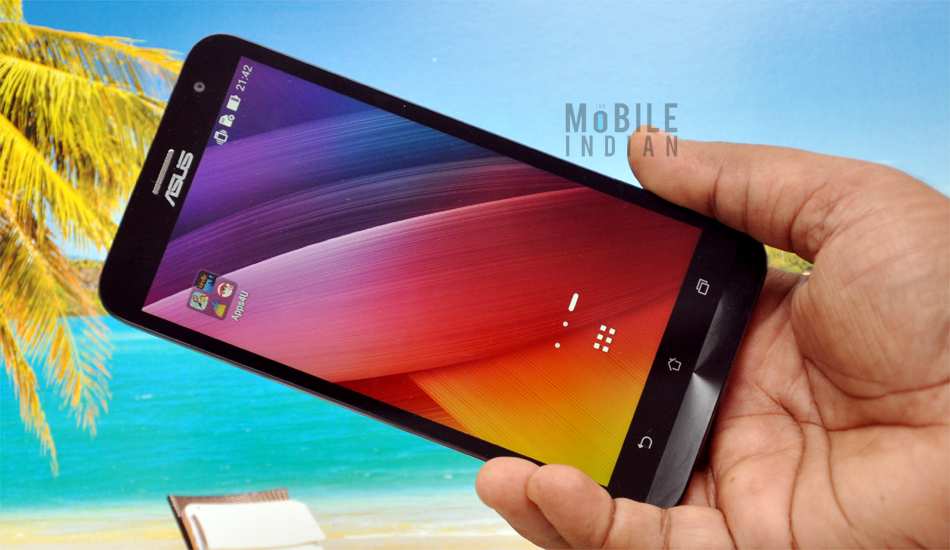 The front panel has a neat look with Asus name written just above the display alongside the front camera. Below the display there are three off-screen touch keys – Return, Home, Recent.
All in all, the Asus Zenfone 2 Laser is both a beautiful and ergonomically well-designed handset. Hence despite its heavy body (170 grams) and thicker profile (152.5 x 77.2 x 3.9 ~ 10.8 mm), I have no qualms in rating it above some "slim" handsets.
Display
The Asus Zenfone 2 Laser has a 5.5 inch IPS display offering good viewing angles and ample space to play games and write those lengthy emails.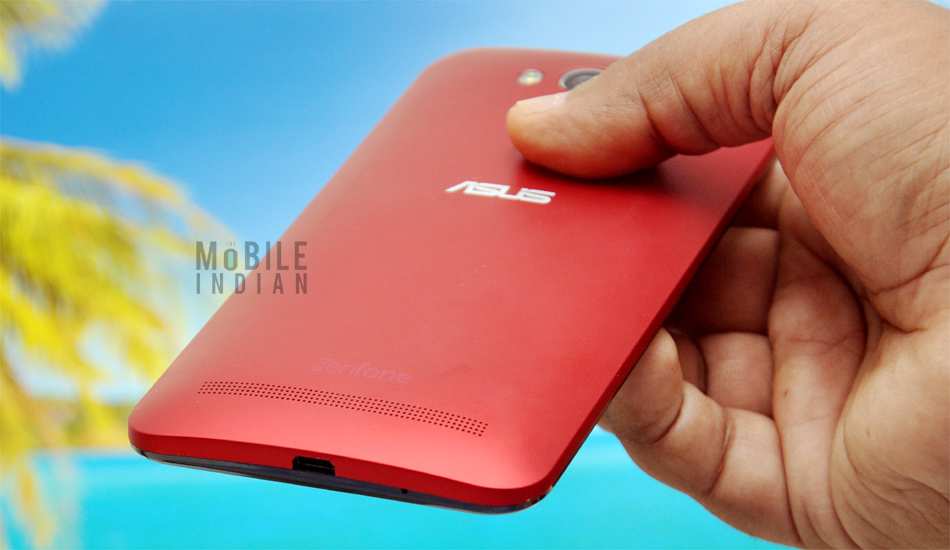 The screen also offers high definition resolution and the screen looks beautiful. It has also enough brightness for outdoor operations. The screen is also good touch response.
Notably, the display of Zenfone 2 Laser has the Corning Gorilla Glass 4 coating that is said to be much better than Gorilla Glass 3 and thus creates the impression of its invulnerability against scratches, due to the day to day usage. However, after three weeks of usage, we saw several faint scratches on the screen and would thus advise you to use a screen protector, a tempered glass specifically.
Camera
This was highlighted as the USP (unique selling proposition) of Zenfone 2 Laser by Asus. And why it should not be. The phone comes with a 13 megapixel rear auto focus camera with dual LED flash lights and it has a 5 megapixel front camera as well. Most importantly it has the Laser Auto Focus feature which once introduced by LG on its flagship G3 smartphone.
As is promised the Asus Zenfone 2 Laser managed to produce top class pictures as I expected. You can check its camera samples here.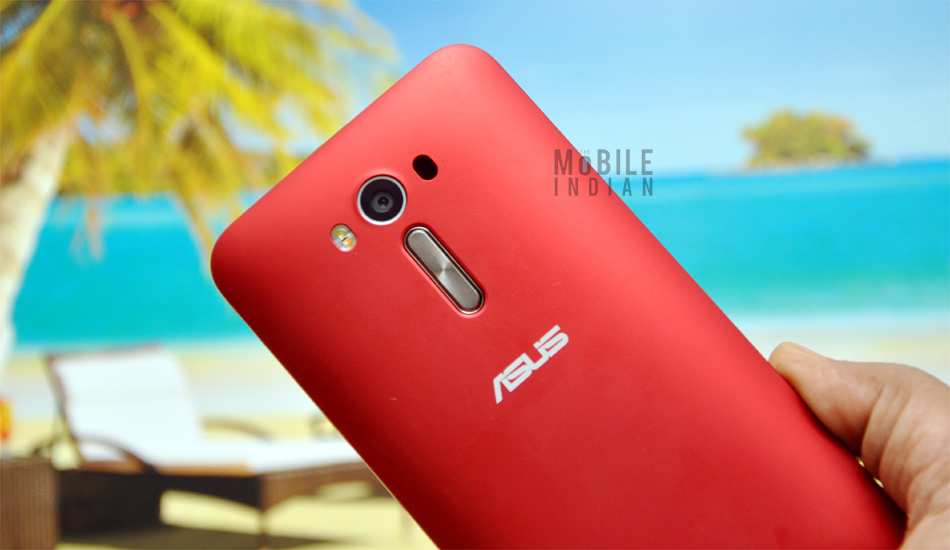 However, when I compared it with the Lenovo K3 Note, one of the popular phones in the sub-Rs 10,000 category, I found that the the Zenfone 2 Laser produces a bit dull pictures. You can check the compare here.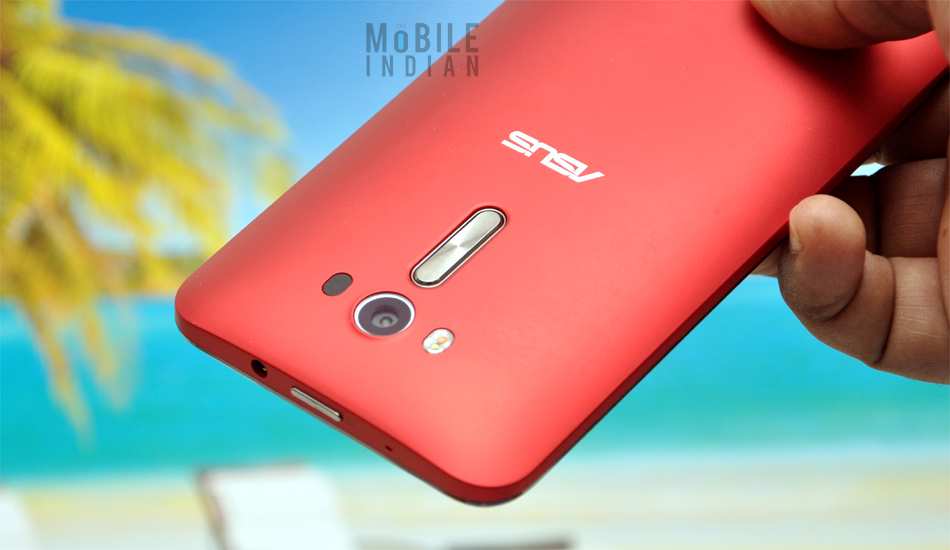 But despite that I would say the Asus Zenfone 2 Laser still is one of the best camera phones under Rs 10,000. Also It has several camera features which are not available in most handsets in this price bracket such as Manual mode, Selfie mode that allows using rear camera for selfies, GIF mode, Time Rewind mode in which the camera captures several images from which you choose one best image, Smart Remove, Time Lapse, Miniature mode (blurs object surrounding the subject) etc.
What's more, the Asus Zenfone 2 Laser captures pictures in unbelievable 8K resolution (Super Resolution)!
However, the Super Resolution mode many a times produced 4K pictures and isn't reliable and the images were not satisfactory either.
Hopefully, Asus will release a software update to further improve the camera of Zenfone 2 Laser.
Performance
With 2 GB RAM, Android 5.0 Lollipop operating system and Qualcomm Snapdragon 410 processor, the Asus Zenfone 2 Laser isn't the best phone in the price segment but it definitely in the top league. Initially, it performed without any hiccup or lag and managed to play very heavy games like Batman Arkham Origins with ease.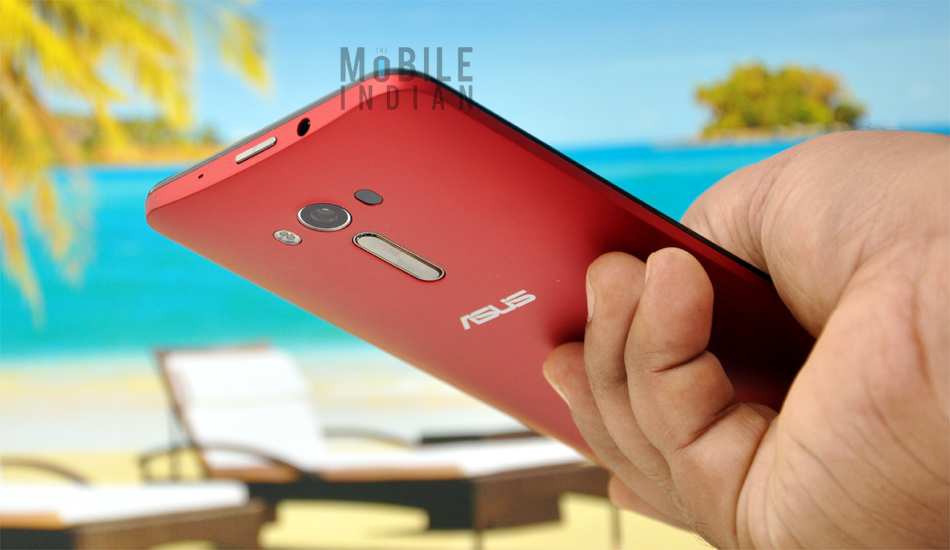 But as soon as I loaded 10-12 apps which were eating some portions of RAM, the phone started showing lag.But which phone in this range isn't affected by this issue?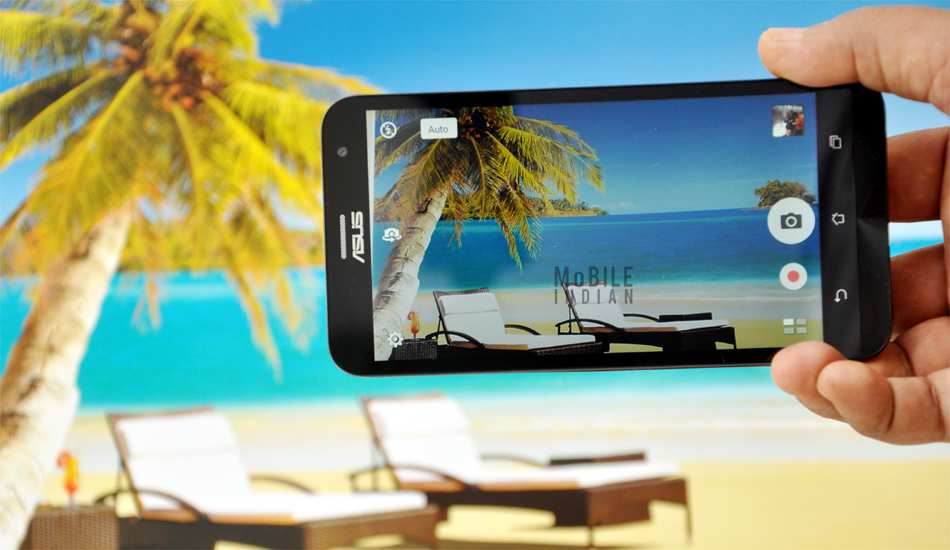 In terms of battery backup also, the Zenfone 2 Laser is one of the best devices if not the best. Users with light and medium usage can get about 10-12 hours of back up easily while even heavy users will be able to extract 6-7 hours of backup for sure from the 3000 mAh Li-Po battery of the Zenfone 2 Laser.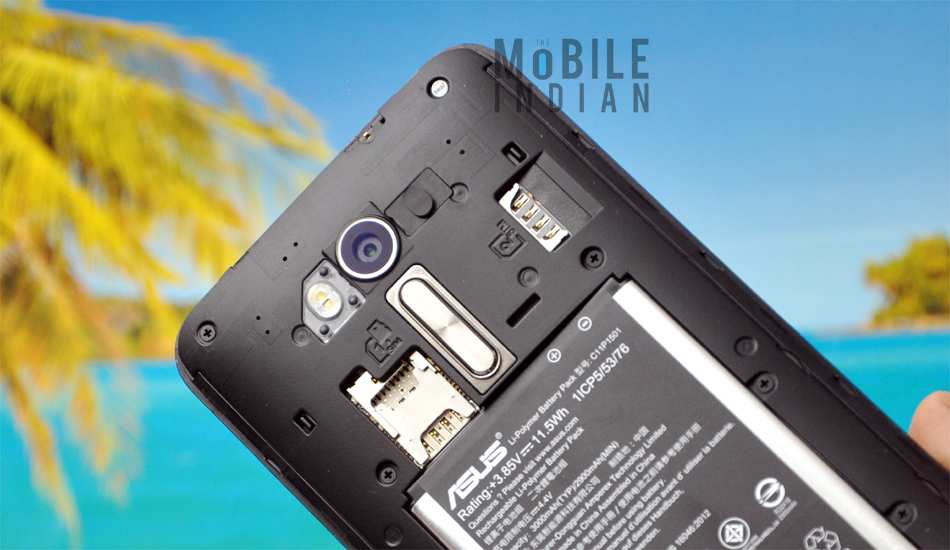 In my case, with constant internet connectivity for checking emails and occasional browsing, Bluetooth for my fitness band, few minutes of calls (about half an hour in total), and gaming for few minutes, the phone managed to offer about 12 hours of back up.
I would also like to add that the ZenUI is one of the best customised interface available in the market now. Below are some screen shots.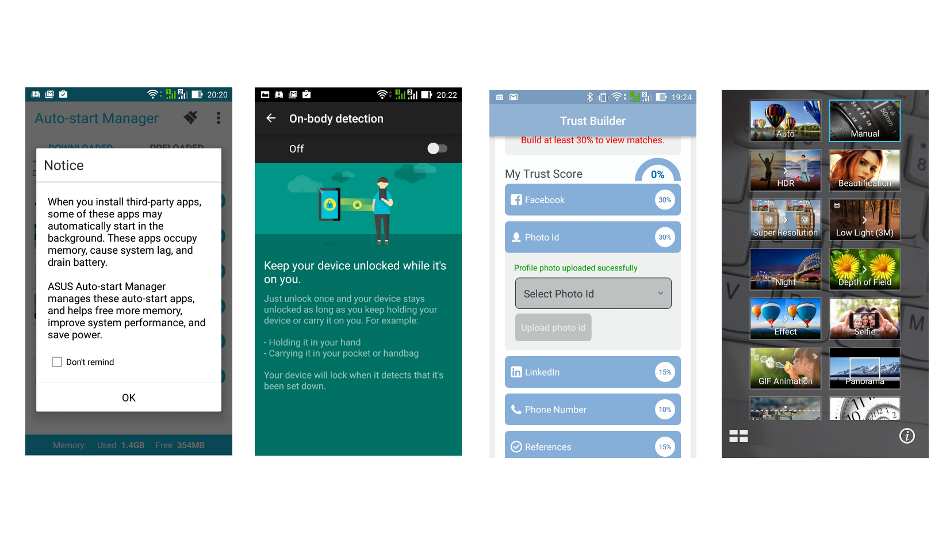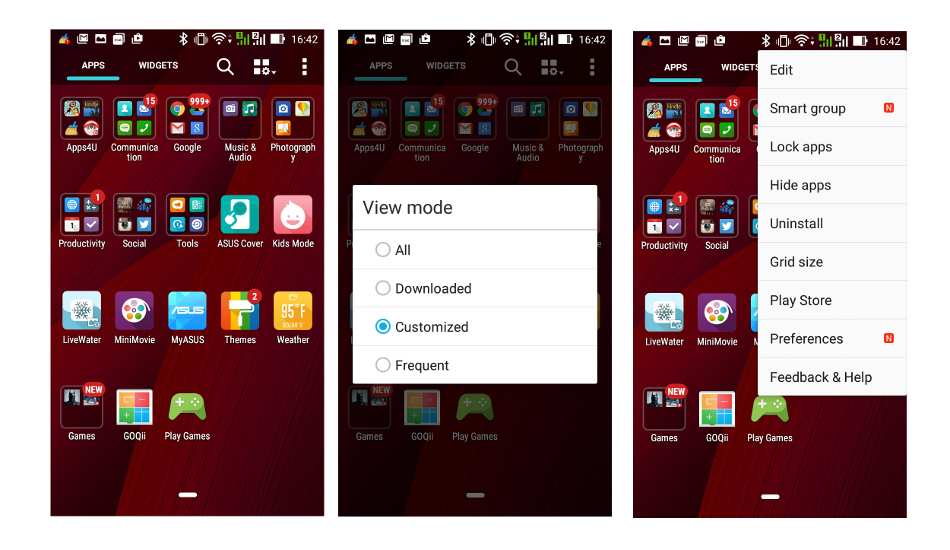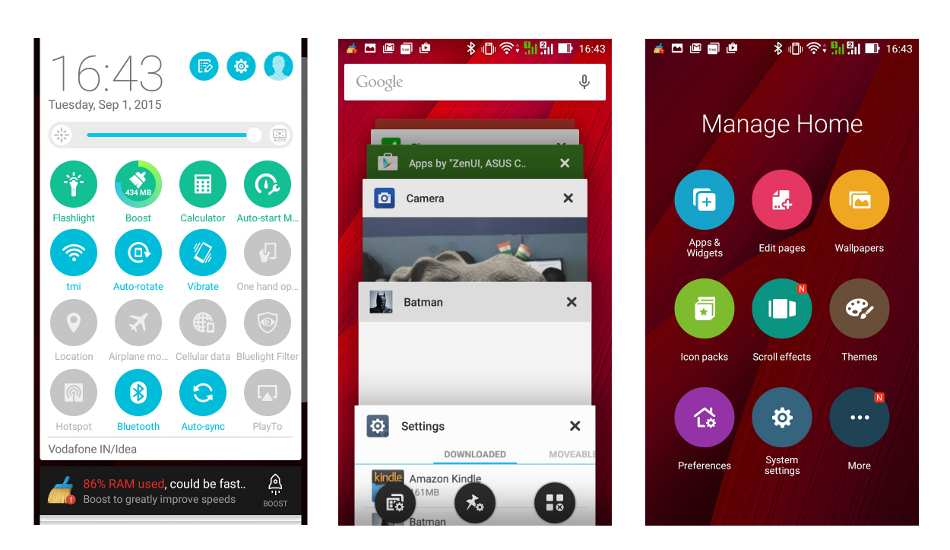 Other Features
The Asus Zenfone 2 Laser at present comes in two storage variants – 8 and 16 GB, with a difference of about Rs 200. Both have expandable storage slot that can hold a micro SD card of huge 128 GB capacity.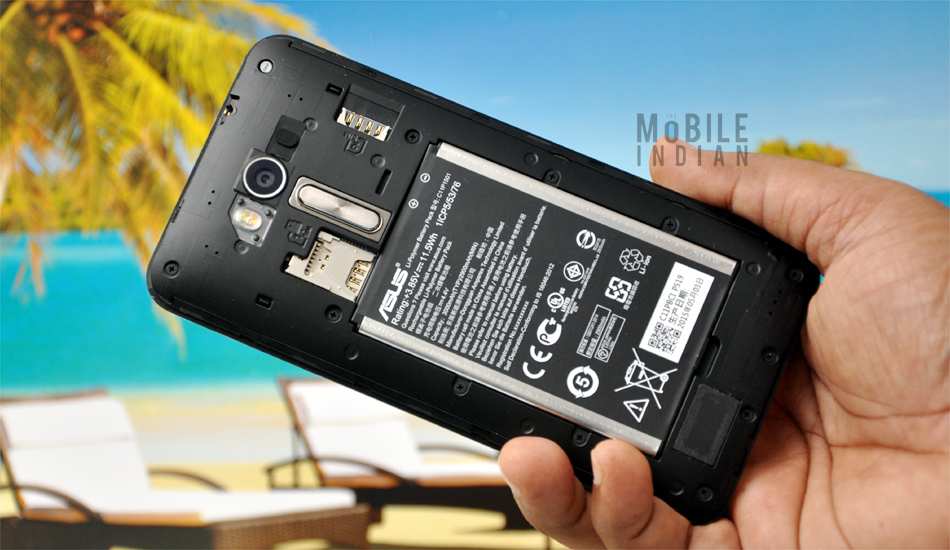 In terms of connectivity features too, the Zenfone 2 Laser is second to none in this price bracket with dual SIM, 4G, Bluetooth 4.0, WiFi (b/g/n), GPS, micro and USB port. During our review, we did not face any calling related issues. The phone also offers good speakers and voice of the callers were clear and audible. By the way, it offers FM radio as well.