Introduction
Asus has several tablets in the Transformer series, including this one. The Asus Transformer Pad K018 (TF103CG) is currently selling for Rs 19,999 and features a 10.1 inch IPS display, Intel Atom processor, 1 GB RAM, 8 GB storage, dual camera, and 3G connectivity.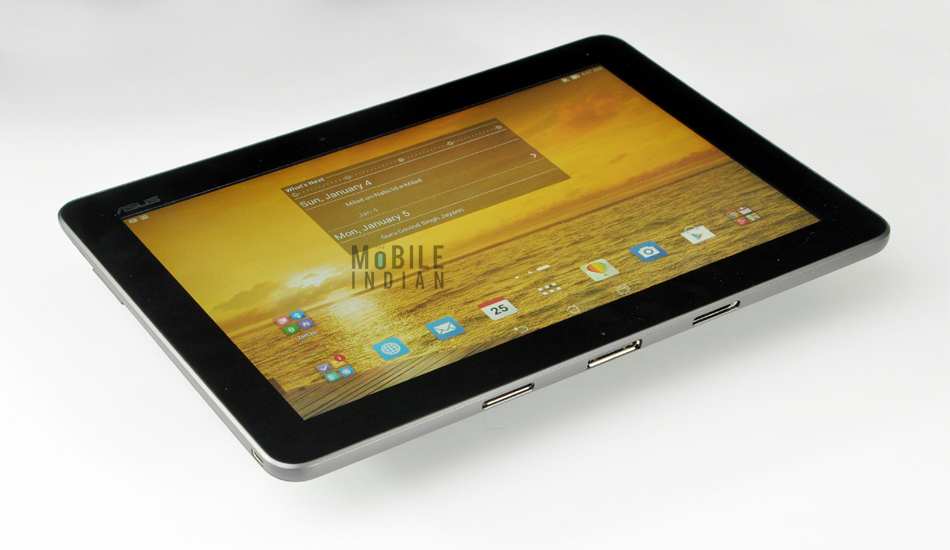 So let's check out how good is this tablet for the said price.
Design
Since tablets are meant to be mobile, they need to be carefully designed. No doubt thus many 10 inch tablets are often criticised for their poor design but not this one. The Transformer Pad has a rubberised back panel which is smooth and easy to handle. Being a rubberised surface, scratches do not get highlighted.
The Transformer Pad has curved edges (three sides of the tablet apart from the bottom in landscape mode) that further make it quite easy to hold.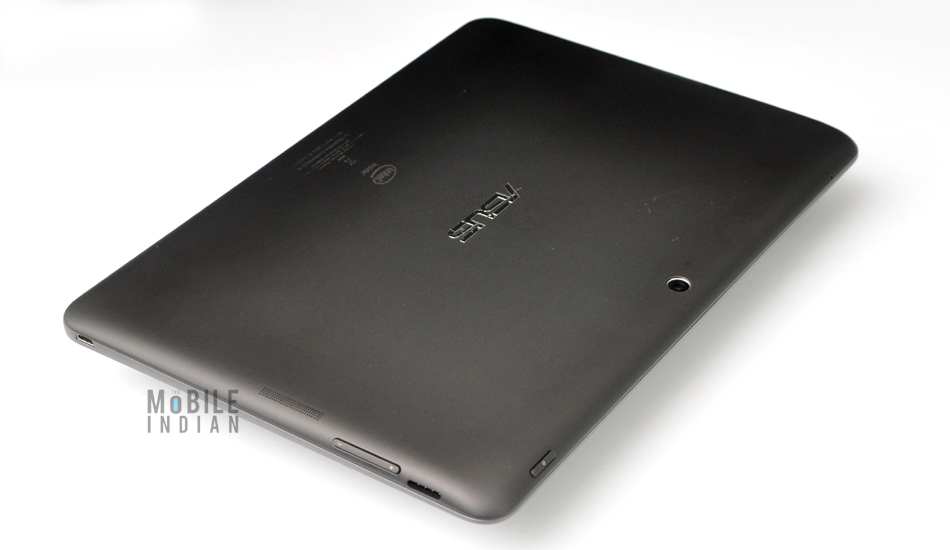 Ports and keys are also at the best possible location: in landscape mode which is the usual mode to hold the tablet while playing games and watching videos, the power button is at the extreme left of top panel while the volume key is at the top-left hand side besides a micro HDMI port. The micro USB port is in the left hand side too but towards the bottom. The right hand side has the 3.5 mm jack besides the SIM slot which is well covered. In the bottom, there are docks to attach the keypad.
The back panel is pretty clean and has the Asus branding in aluminium engraved right in the middle while the rear camera sits prettily just above. Here I would like to emphasis on the point that the rear camera unit is kept under a hole and thus its lens is pretty much safe from getting scratched while keeping the tablet in a rough surface. Most other manufacturers opt for a protruding camera unit which is often get damaged in the long run. The front panel is also quite neat and clean.
Asus has also done a pretty good job in keeping the dimension and weight of the tablet in check to make it user friendly. The 10.1 inch tablet weighs just 555 grams and measures 257.46 x 178.4 x 9.9 mm (WxDxH) is a testimony to Asus's great engineering efforts.
So to sum up, the Asus Transformer Pad TF103CG is a great 10 inch tablet in terms of designing. It looks great and is easier to handle.
Display
The Transformer Pad TF103CG has a 10.1 inch display. This LED backlit screen has 1280×800 resolution which is a bit on the lower side for such a huge display, atleast full HD resolution would have been better. The screen though supports 10 finger touch which is expected from a 10 inch tablet and it has anti-finger coating too.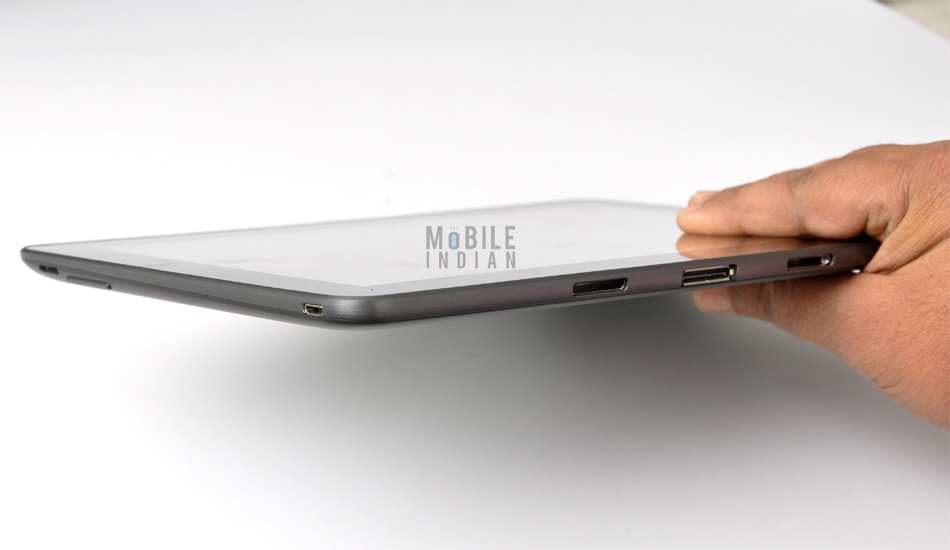 The screen though has superb brightness and thus can be easily operated outdoors as well. The font panel is pretty pleasing to eyes as well. The glass used in the display is quite tough (though Asus does not say that it has Gorilla Glass or any such protective glass) not it is a smudge-magnet.
Operating System and UI
The Asus Transformer Pad K018 (TF103CG) has Android 4.4.2 KitKat operating system. There is no word as of now from Asus whether it will have the latest Android 5.0 or not. The tablet has Asus's own ZenUI interface which claims to offer "over 1000 enhancements over the standard Android operating system".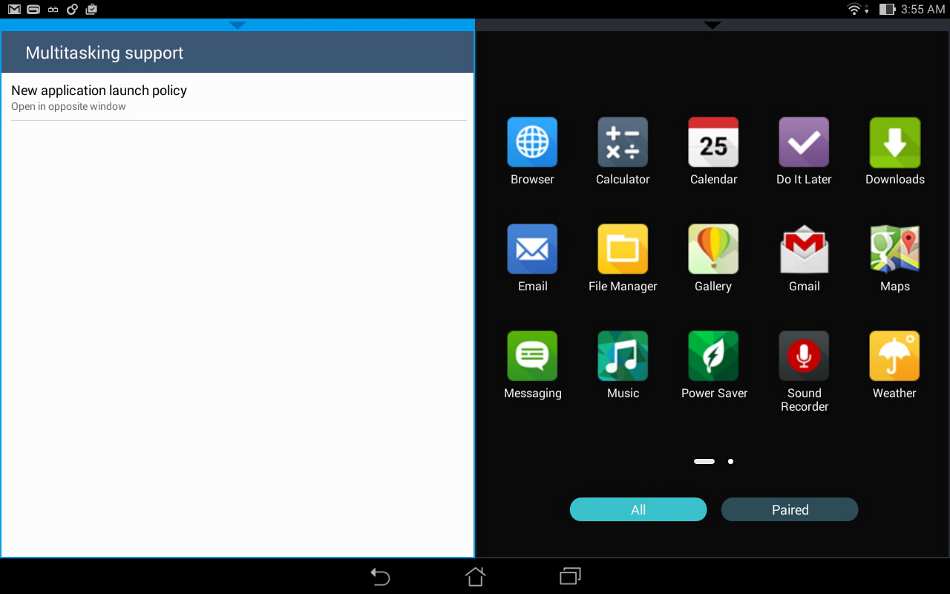 The enhancements are pretty visible from the lock screen itself. There is a "What's Next" widget that reminds the user about important events ahead. You can choose to keep widgets in the lock screen and can access apps quickly from the lock screen itself. To quickly turn on the camera either you can double click the volume key or swipe left from the right edge (you have to switch on these facilities from the settings).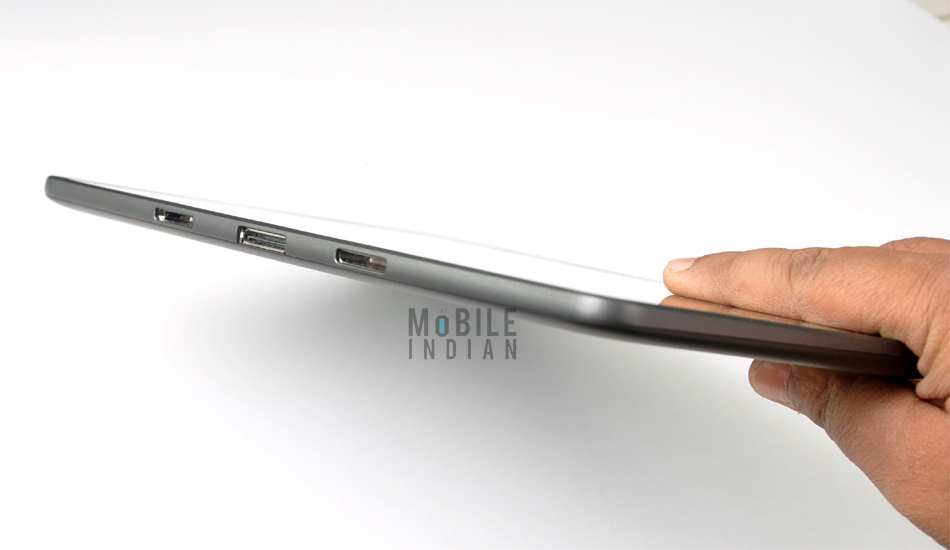 Another interesting feature is the Dual App provision. In this mode (which you have to activate from the quick settings), you can open two apps simultaneously side by side in the screen. For instance, using this option, you can open browser in one half of the screen while listening to music on the other. There are limited number of apps that can be used in this mode but you can't do so with games. Mostly browser, calculator, calendar, Do it later, messaging, music, power saver, file manager email apps, maps and YouTube are eligible for the Dual App mode. Despite its limited application, the Dual App system is certainly very useful.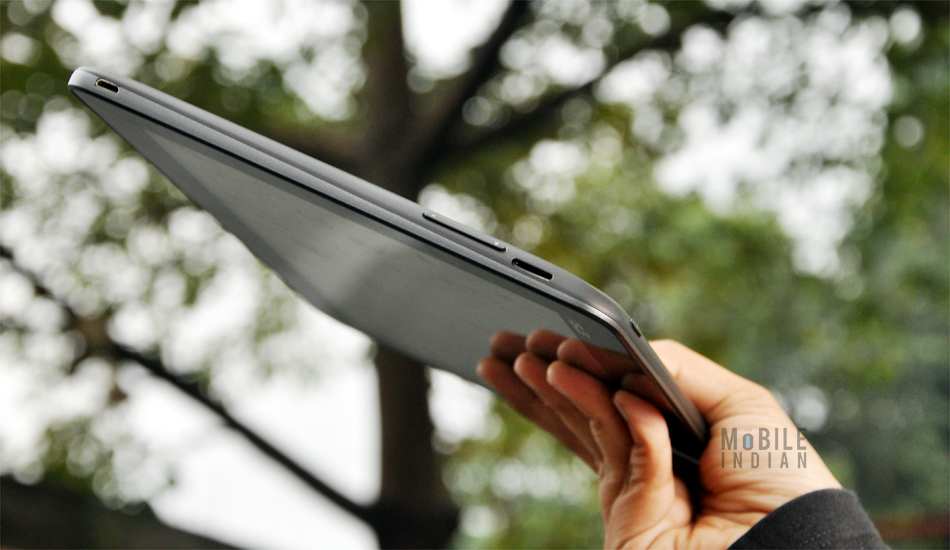 There are some nifty apps as well like the "Super Note" that allows writing using fingers. The Story app creatively uses the images in the tablet to create an appealing photo album. Another useful app is the Remote Link that allows it to be used as a controller for a PC (ofcourse you have to connect the two devices over Bluetooth).
Hardware and Performance
The Asus Transformer Pad K018 (TF103CG) has the Intel Atom Z2560 dual core processor with 1 GB RAM and PowerVT SGX 544MP2 GPU. Tablets with better hardware are already available. For instance, the Lenovo S8 has an Intel Atom quad core processor with 2 GB DDR3 RAM while Samsung's Galaxy Tab 3 T310 has 1.5 GB RAM with dual core processor. There are many other quad core tablets in the same price bracket as well.
Nonetheless, the combination of Intel processor and 1 GB RAM is pretty decent and it reflected in its benchmarking as well (got Antutu score of 22092). But to my surprise, the tablet had had a hard time in playing high end games. During our review, the tablet used to take a lot of time to open the Gangster Vegas game (which is a pretty high end game) and most of time it used to force close the same. Even I sensed some lags while playing Dino Hunter on this tablet. So to sum up, it isn't the best gaming device in the price bracket but you won't find any issues if you aren't into high end games ,remember only a handful of games in the Google Play store are high end, so it can play easily a majority of Android games.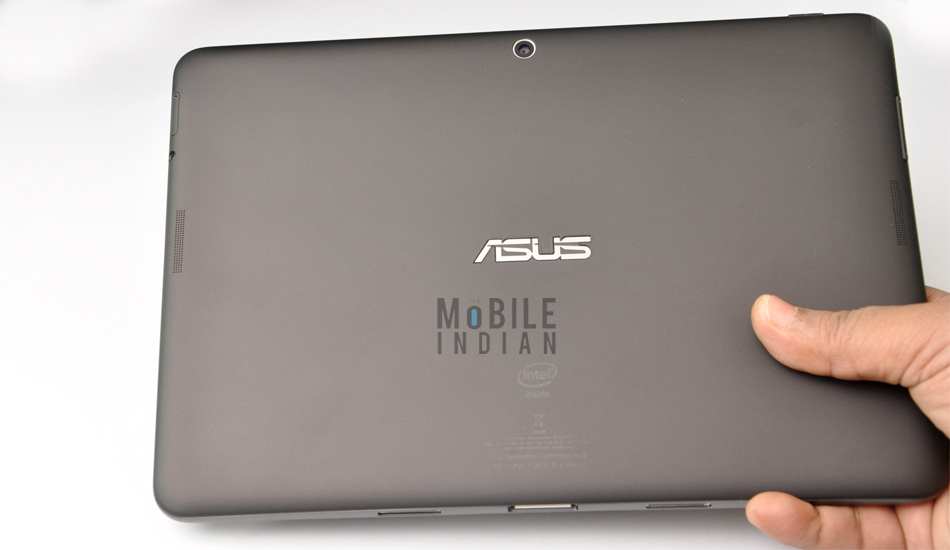 In terms of storage, the Transformer Pad K018 comes in 8 GB and 16 GB internal storage variants. The review unit has 8 GB in-built storage which is available for Rs 19,999; the 16 GB version is not available right now. Its expandable storage slot can accommodate a micro SD card of up to 64 GB. Owing to its USB on the go feature, the tablet also accepts expandable storage slots like pen drives (via USB OTG cable).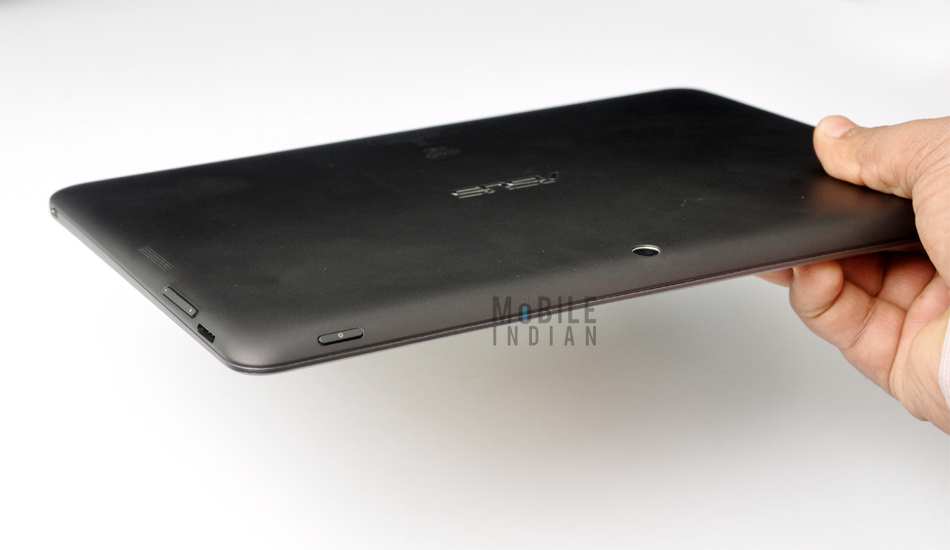 As far as battery back up is concerned, the Asus Transformer Pad K018 managed to run for a whole day with normal usage involving an hour of e-book reading, another hour of video playback, and gaming.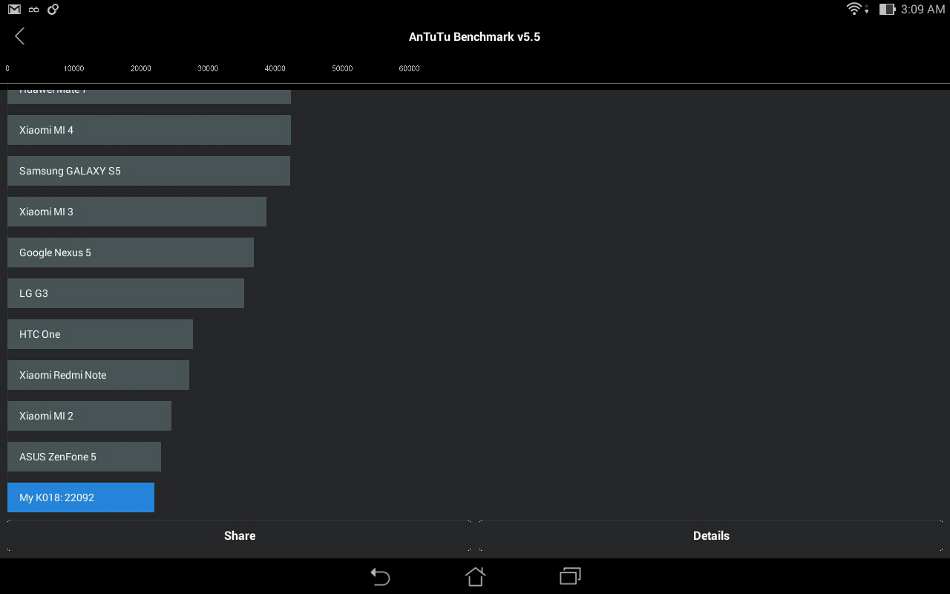 To be specific, in half an hour of video playback with maximum brightness and volume (using headsets), the tablet consumed seven per cent charge. So expect about 10 hours of video playback with medium brightness which is pretty decent. During e-book reading with maximum brightness, it consumed around 14 per cent charge in one hour. As expected the tablet rapidly consumes charge while gaming. In our case, the tablet consumed about 20 per cent charge in just half an hour while playing a game (Dino Hunter) during which we had kept WiFi on and brightness at maximum. So, without WiFi and medium brightness, expect much less power consumption.
It comes with Ultra Power Saving mode as well which disconnects the network when the device is suspended to extend battery life (I was expecting much better ultra mode like one found in Samsung devices that literally rips almost all services extending the back up significantly). All in all, the Asus Transformer Pad K018 offers a decent battery life and is better than many of its competitors but isn't the best in the segment. For instance, the Samsung Tab 3 T311 which too is available for around Rs 20,000 which offers almost twice the battery life than this tablet. To read about the Tab 3, click here here.
Camera
The Transformer Pad has a 2 megapixel rear camera and a 0.3 megapixel front camera. Interestingly despite having low resolution camera, Asus has armed it with several camera features like blurring facility (called Miniature), panorama, smart remove, HDR, Time Rewind (like time shift that takes several pictures and lets you choose the appropriate one, and is thus best to capture moving objects), auto, night, beautification, GIF, and smile shutter. Hilariously, for the rear camera there is a selfie option which is not available for the front camera (I was at my wit's end as how can someone use the rear camera of a 10 inch tablet to capture selfies!). For the front camera, there is also auto, night, beautification, GIF, and HDR options.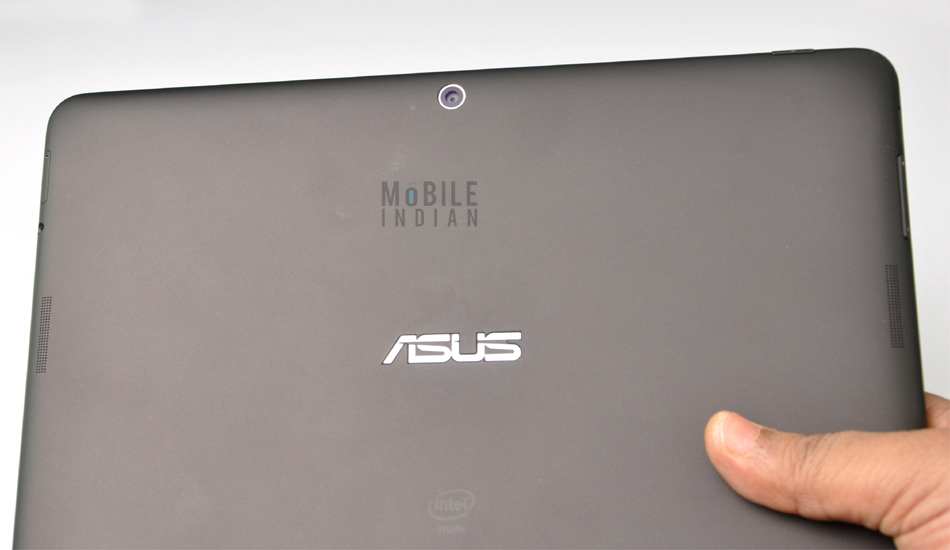 Asus has also armed it with PixelMaster camera technology for capturing better pictures. However, all these features and technology could not compensate the pixels. No matter what you use (camera features) if the camera isn't capable enough, the resulting images could not be made better beyond a point.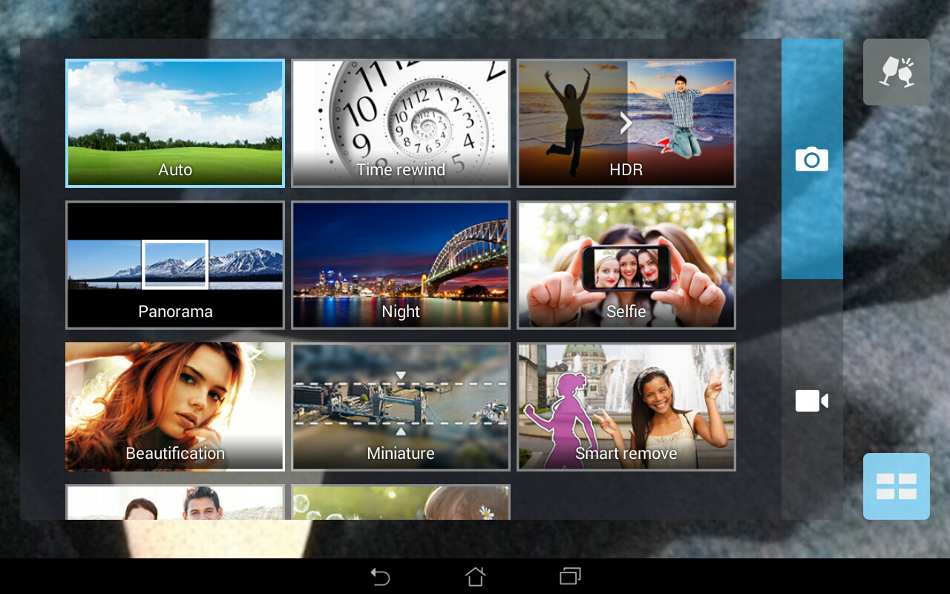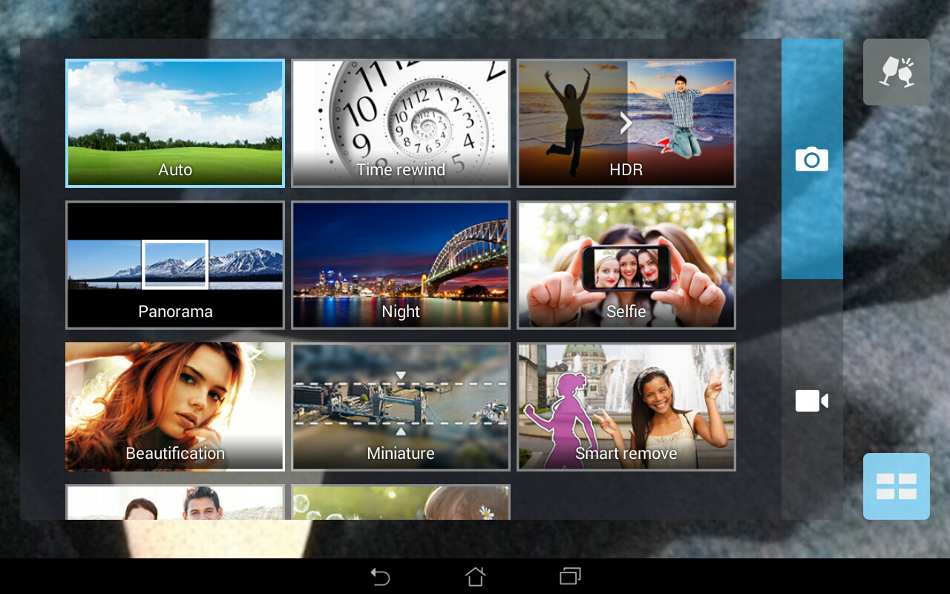 Ofcourse, tablet users will hardly be using their devices for photography but a 2 megapixel primary camera in an Rs 20,000 tablet cannot be acceptable atleast at this point of time when much cheaper tablets are available with better camera capability.