Asus has been launching several tablets in the Fonepad series. Infact, it is launching various versions of Fonepad 7 every year (which makes thing more confusing). The latest version of Fonepad 7 is identified with its model No FE170CG and comes in two version – 4 GB and 8 GB. The 4 GB version of Fonepad 2014 carries a price tag of Rs 8,999 and offers quad core processor, SIM calling facility, 7 inch display, 2 megapixel rear camera, 1 GB RAM, and Android 4.3 operating system.
Design
On earlier occasion, I had reviewed two Asus Fonepad tablets, both of which had failed to impress us in the design segment. In the 2014 model, Asus Fonepad K012, Asus has addressed the same. The best aspect is that the Fonepad K012 has a non-slippery back panel. On top of that the tablet has curved edges that give a good grip. Asus has also managed to keep the weight of the tablet towards the lower side. Due to the light weight profile, you could use it with one hand to make calls or to read ebooks or even play games.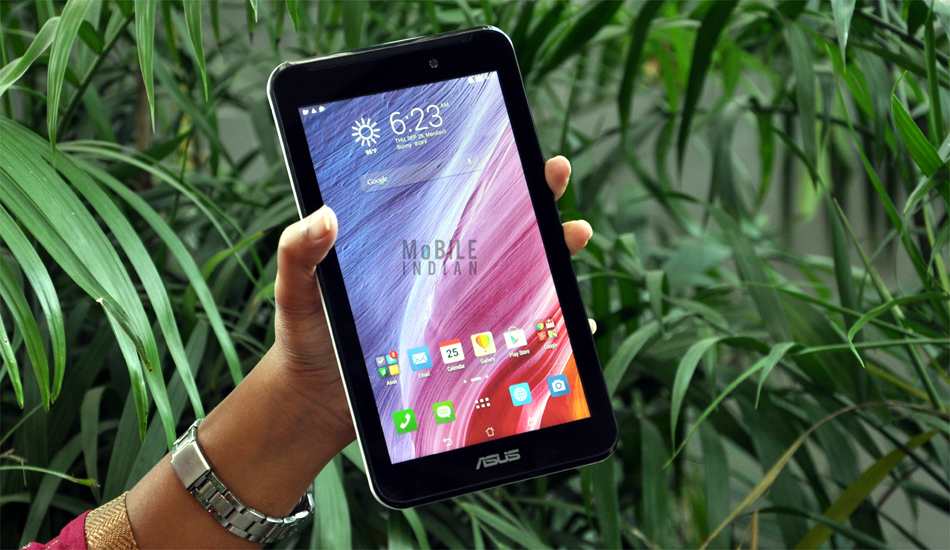 The SIM and micro SD card slots are located in the left hand side and are well covered. The volume rocker and the powered button are on the right hand top side and are easily reachable. Unlike previous models, the new Fonepad has a single speaker grill at the top of the display (in previous models there were two speaker grills, one at the top and the other at the bottom). However, the sound output was good but it also means that you won't get that surround sound feeling.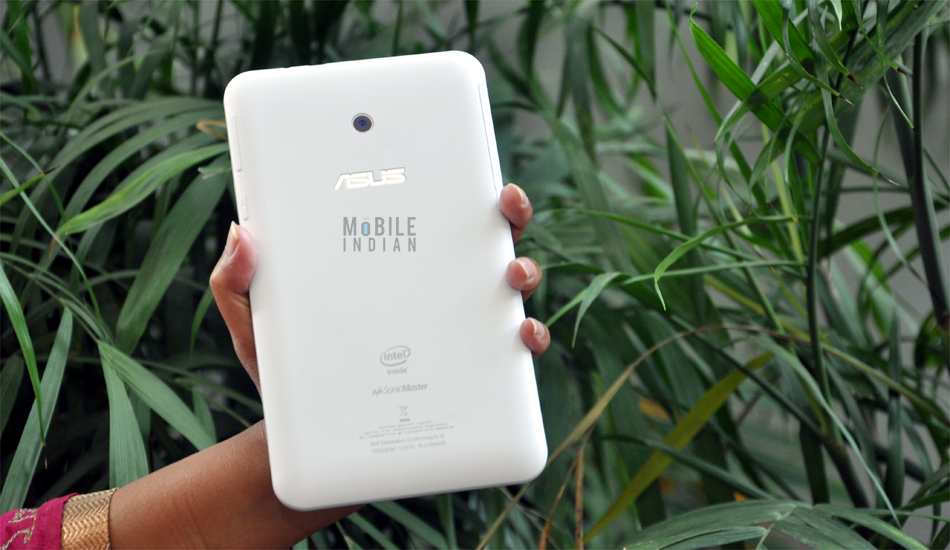 Overall, for a sub-Rs 10,000 tablet, the Fonepad 7 K012 has an attractive as well as a user friendly design.
Rating for design: 7/10
Display
The 7 inch display of this Fonepad 7 has 1024×600 pixels resolution which is becoming common to tablets in this segment. In the price point in which this device is available it feels greedy to ask for more but at the same time I must highlight that being a new tablet, it should have bit extra resolution to entice the user and stand apart from the clutter.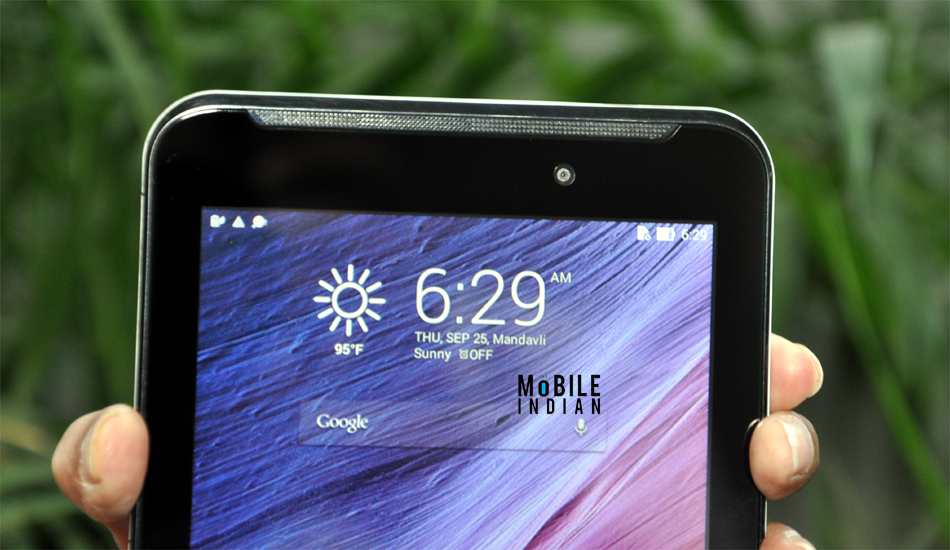 The display has an average brightness. Infact, While using the tablet I kept it on maximum brightness; at lower level the display looked dull. The display is prone to scratches and has much lower viewing angle. Also,it's quite reflective and gets smudges more easily.


In short, I had expected much more in terms of display from the new Asus Fonepad 7 but it wasn't upto the mark clearly.
Rating for display: 6/10
User Interface and Bloatwares
The 2014 version of Asus Fonepad comes pre-installed with Android 4.3 Jelly Bean version but the company has issued the Android 4.4 KitKat which is much lighter on system resources and has few extra features than the older Android Jelly Bean version. Asus has armed it with a modified UI which is not heavily modified as you would find in Oppo or Huawei's devices. The new update allows the tablet to disable many services and apps include Google's services like Play store, Play Movies which is generally not possible in most tablets.
You will get the feel of the different UI right from the start itself when you switch it on. On the locked screen, it shows time, date, calendar (What's Next widget) and weather along with shortcuts of camera, call, and message button. From the settings, you can opt out from these shortcuts. The Quick Settings and Notification bar too is accessible from the locked screen (ofcourse these will not accessible if you use pattern or password to lock the device). There is also an option to use the volume key to quickly go to the camera app from the locked screen (settings-lock screen-volume key as camera).


Other than that there is not much difference than the traditional Android UI. It has the same procedure to change wallpapers/themes and to place widgets on the home screen. The apps are though nicely arranged and are easily identifiable.
The tablet comes with few pre-installed apps and widgets. This include Googls apps like Gmail, Drive etc and few others are from Asus including Audio Wizard, Remote Link, Power Saver etc. Most of them are the ones which will be used on regular basis and would appeal to most users.
Rating for UI: 8/10
Connectivity
The Asus Fonepad 2014 model comes with two SIM slots, offering 3G connectivity as well as voice calling. As I said earlier, design being quite compact, there is no problem using this tablet as a phone, ofcourse keeping it in a pocket like a regular is a bit difficult. Besides, it has WiFi (b/g/n), WiFi hotspot, Bluetooth 4.0, and micro USB port for connectivity.
Battery
The tablet is equally impressive when it comes to battery life. Its 15 Watt Li-Po battery offers excellent battery backup. Once charged, it can easily last a day even with heavy usage. For instance, in playing a half an hour video with maximum brightness and volume, the tablet consumes only 7 per cent of charge.
Rating for battery: 9/10
Storage
The 2014 Fonepad comes in 4 GB and 8 GB model. The said model which is priced at Rs 8,999, comes with 4 GB of internal storage of which only 1.92 GB is available for users. Thankfully there is an expandable storage slot for up to a 64 GB micro SD card. It also accepts external storage devices like pen drive and hard disks (via OTG cable).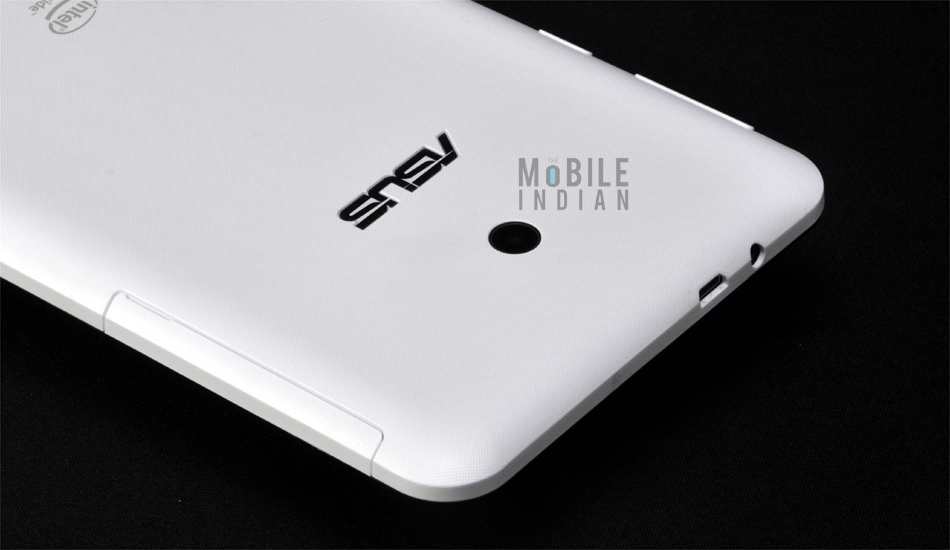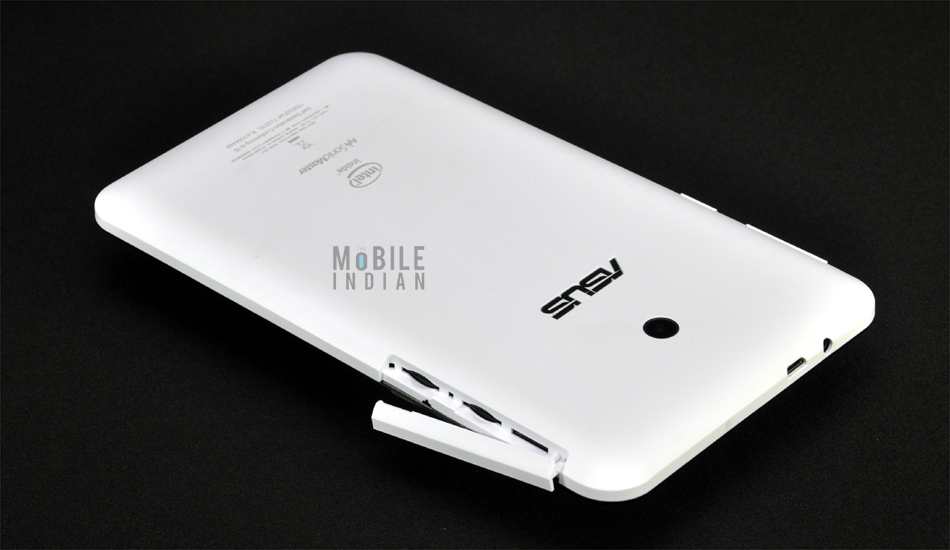 Definitely, it has huge storage facility but lack of internal storage will pinch sometimes as certain apps can only be installed in the internal storage.
Rating for storage: 7/10
Camera
This Fonepad tablet has a 2 megapixel auto focus rear camera and a VGA front camera. As the figures suggests both the camera are not that great and are their mainly for video chatting and contingency purposes. Below are some pictures which will give you an idea about its rear camera.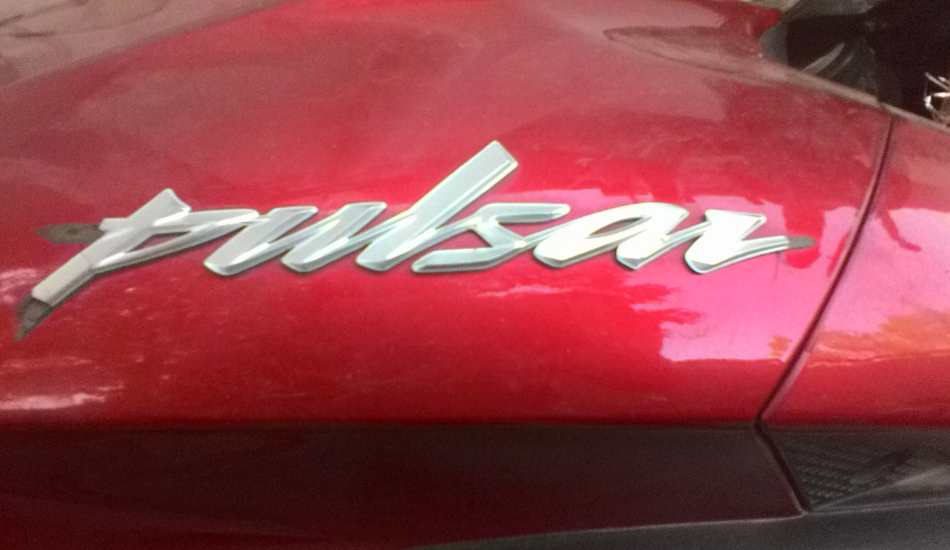 Rating for camera: 5/10
Performance
The 2014 model of Asus Fonepad 7 uses the dual core Intel Z2520 processor that has a clock speed of 1.2 GHz. To assist the CPU, there is 1 GB RAM. The 2013 model of Fonepad 7 has the much better Intel Z2560 CPU. Nonetheless, the tablet behaved well during our review process.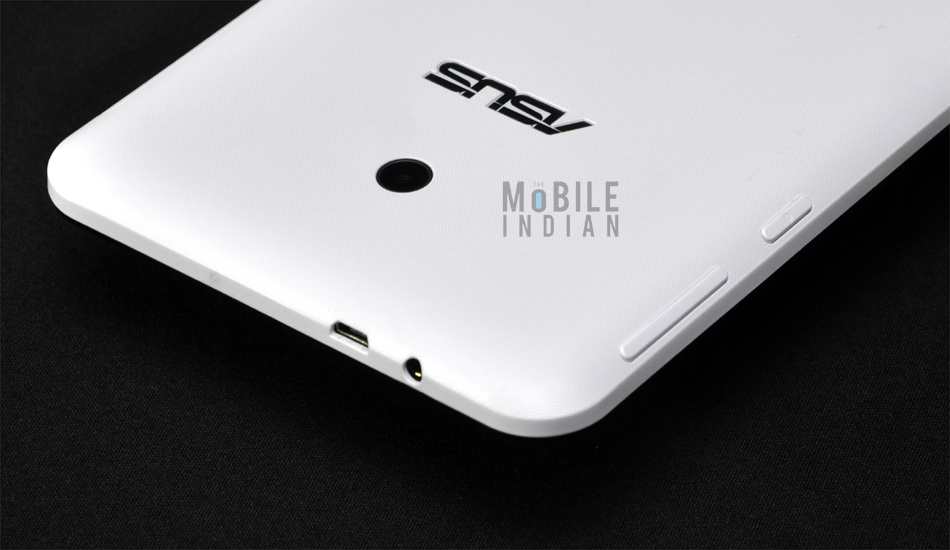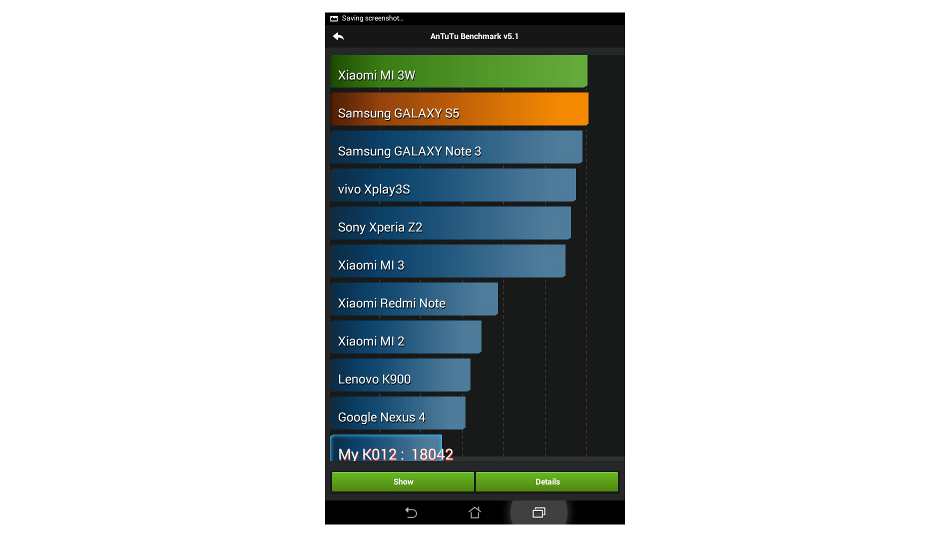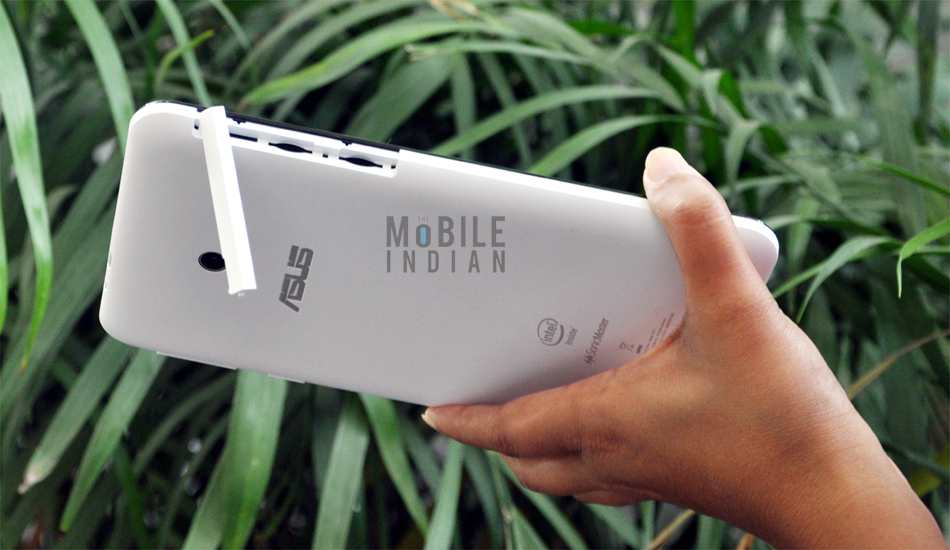 We were able to play games like Dino Hunter with ease.
Rating for performance: 7/10
Images by Sushil Kumar