World of Goo is a winner of multiple awards and several accolades that finally arrives to embrace the Android platform. This game is gooey and sticky when it comes to solving the physics based puzzles. By far, World of Goo has some of the beautifully animated graphics and designed in a way that the game doesn't look as yucky as it sounds. If the Android smartphone packs great graphics potential, then the player would certainly enjoy making the best of large screen and graphics muscle.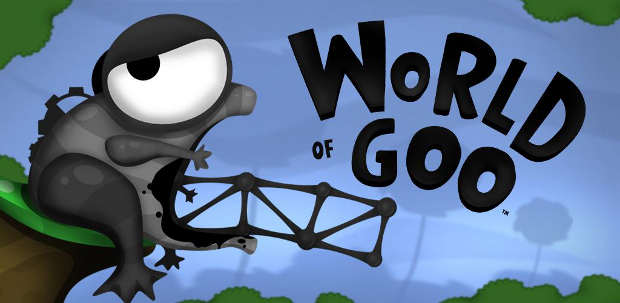 The World of Goo game has five main stages in which each stage has several levels under them. Object of the game is to create structures using goo balls and lead them towards the pipe that will eventually suck the Goo balls. Building structures is not as easy as it sounds because water, wind and other obstructions affect the path of the structures.###PAGE###
First level might seem easy for you but as you progress further, the difficulty rises and the puzzles become more challenging. The game rests on the basic fundamentals like having a stronger/solid foundation to create a structure. It is not always about finishing first. Yes, the basic physics is put to good use in design the path, obstacles and levels.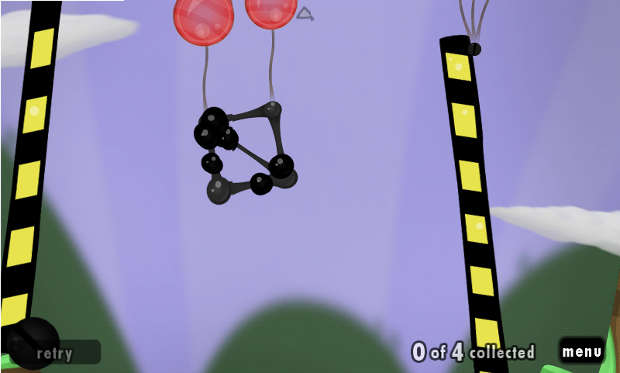 With several obstacles in the path, the game also offers some interesting contraptions like scenario like the balloons to make the structure float. At times the path won't be too obvious and in those cases, the tableau at the side will offer subtle hints in form of words.
The level design and puzzles are quite engagingly beautiful and intelligent for a mobile game. Unlike the regular level based puzzle games, this one also comes with a story about a little guy who wants to make it big in the world of giant corporations.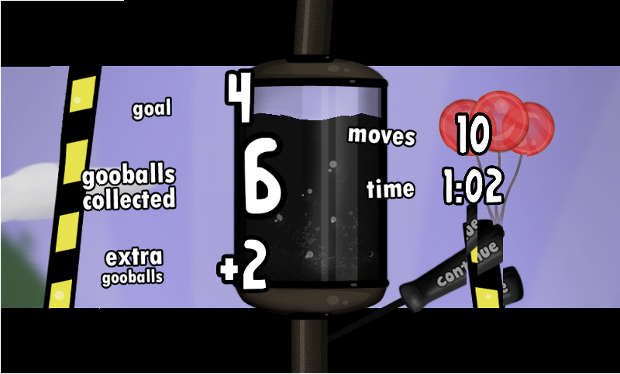 Amidst the amusement and puzzles, the background music as well as sound effects gel along perfectly to make it one heck of an addictive package.###PAGE###
Engaging puzzles, beautiful graphics, Interesting physics, soothing music and challenging levels packing World of Goo is one of the must have games for an Android smartphone owner.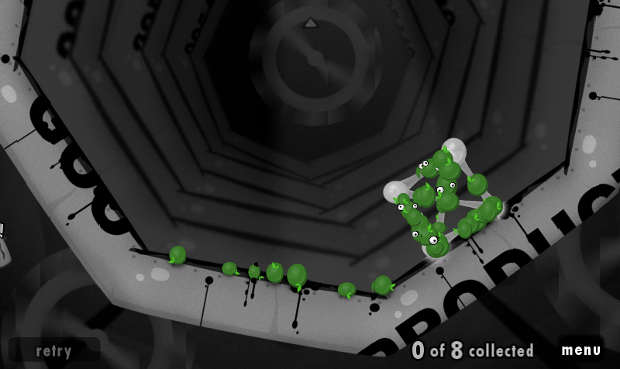 Demo of World of Goo is available from Android Market but if you are interested in the full deal then we recommend buying the game before December 5 and get 40 per cent discount on the price.