The Apple App Store has several music related apps, which do varied tasks from identifying tracks to creating music. Now comes a unique application for the Apple iPhone and iPod touch devices that is capable of turning normal speech into a song.
YouTube sensations &#151 The Gregory Brothers formed by Michael, Andrew and Evan – have teamed up with Khush Inc to create the app.
The app, Songify, is a free to download and functions pretty much straight and simple. Just tap the circular button and hold the phone or the mic closer to the speakers' mouth. Then speak whatever you or record any random speech on your device. Stop recording whenever you feel like and the app will randomly create a song based on one of the The Gregory Brothers' song.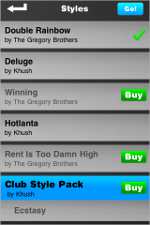 One can record music for maximum of 60 seconds or 1 minute at one go. There are 12 different "Styles" in which the recorded speech can be manipulated into a song. At this moment, the only few styles are offered but you can buy certain locked styles for $1 (Rs 45 approx).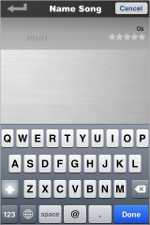 You can also save the songs with titles or names you wish to. Also you can share it with your friends via Facebook and Twitter share buttons. Do note that it will require a decent data connection, 3G or Wi-Fi, to upload your song on to a cloud-based service and then share it on Twitter or Facebook.
Songify provides a nice way to record special messages for your friends. However, the app needs longer recording duration and also larger library of songs/loops to choose from. Besides, it would be really cool if the developers added possibility to modulate the tone or use a custom voice of characters like Donald Duck, Darth Vader or anyone else.
The Songify app is meant for iPad 2, iPhone and iPod touch fourth generation since these devices have built-in microphone. Whereas the iPod touch second generation and third generation users can make use of Apple's earphones with built-in mic to record the songs.
Download and try out Songify for free from iTunes link here.