When it comes to online mobile recharges, Paytm is one of the popular names that come to any person's mind. The service offers fast web based recharges for almost all popular telecom operators in circles across the nation. Paytm has also launched an Android based application for users that enables them to recharge their mobile connections on the go. While the application offers a good number for features lets find out how good the application is in real life.
Paytm application first and foremost is available with a very small install size. At just 2.3 MB this is an application that one would not mind having on one's device. Sadly support is only for devices running Android version 2.3 and above. The download and install time is minimal and even shorter while being connected to a WiFi network.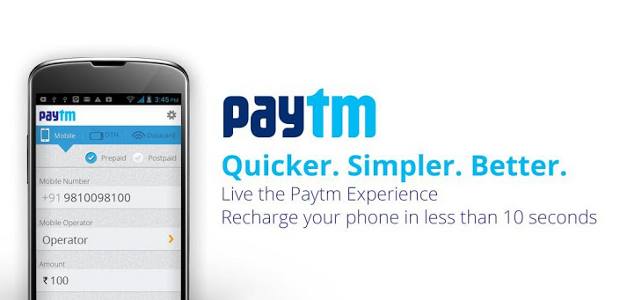 The application has a user interface that is inspired by the web service, which is a really good thing. People who use this application will have to use the web interface once, making navigation and usage easy. Even for those using the application for the first time everything is pretty simple. Users can directly register with the service using the application or the web service, whichever they feel comfortable with.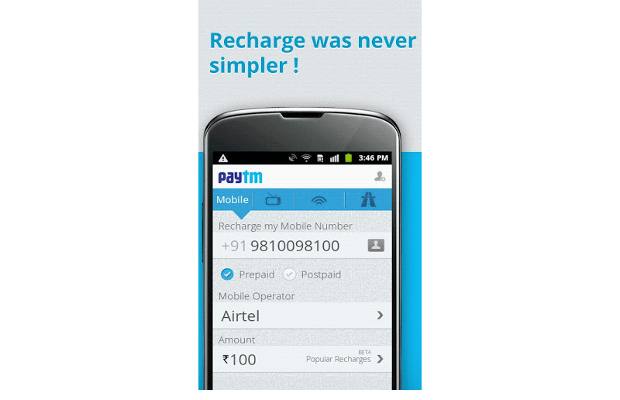 The application is very useful for those who keep experimenting with different recharge packs and recharge options. The whole reason of having an application dedicated to recharges is to enable experimentation and therefore promote more use of applications as well. The application offers recharges for most telecom operators across the country and within all the circles, making this app useful for any and all prepaid and postpaid users.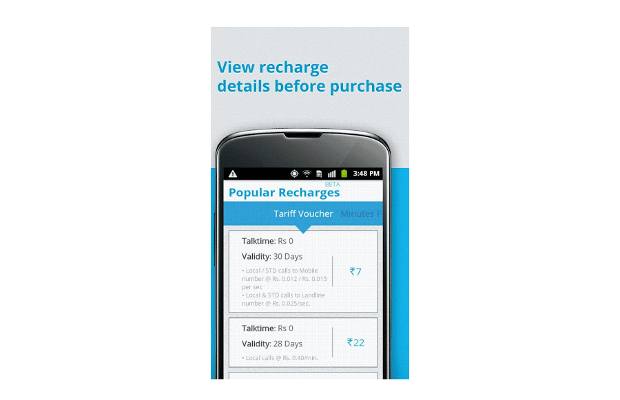 Although there are many similar online recharge applications available what puts Paytm in a separate lane is the database of recharge options that it presents to the user in terms of popular recharges. Users can select the best value available or can recharge as per their need, while being aware of what they are about to get. Although the plans keep changing so does the database that Paytm offers. So it's not just related to talktime alone-Paytm also has a detailed database of data packs, special recharges and special utility recharges as well.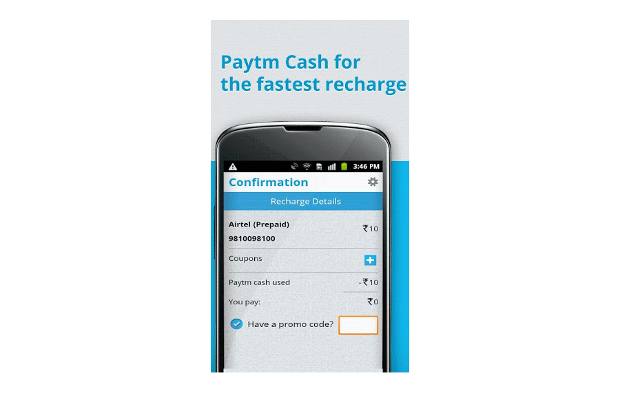 Recharging is a very simple process; users just have to enter their number in the field provided and select the recharge value or enter it if they already know what they need. From there the app connects to the payment system that offers support for most credits cards and several popular banks for direct transfer.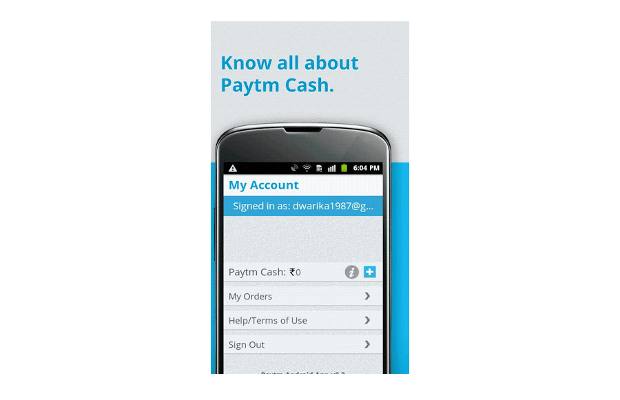 Along with mobile recharges Paytm also offers recharges for data cards in a similar fashion for both prepaid and postpaid users for monthly billing.
The application also offers recharges for DTH system from popular brands, along with the newly enabled service of toll card recharge available only to users in Delhi NCR for the Delhi Gurgaon route.
All in all it's a very useful free application that has utility for all mobile phone users regardless of their being on prepaid or postpaid connections. Also, it adds more utility in the form of DTH recharges and data card recharges.