First you were convicted for nothing and sentenced to something you have never expected. Worst, someone is trying to hurt your love and you have got only 24 hours to save her. There is no one to help you out and the only thing you can do is that you must run.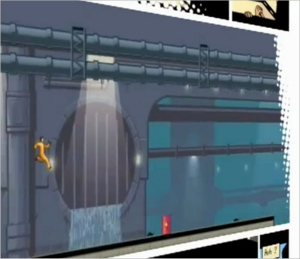 This is the plot of the game, "I Must Run", that has been recently added on Nokia's Symbian store, or the OVI store.
The game requires you to be very attentive to details in order to perfectly time every jump and every duck as obstacles appear.
The storyline of this game is excellent and intrigues the players to the maximum. Being a skill based game the graphics are not very detailed and you see the skyline and other parts of the city in outlines only.
In order to finish this game all you need is super sharp reflexes and proper timing as one wrong jump will let you loose the most precious thing you have with you and that is time.
This is available for download on the Nokia OVI store and also is the recommended game from Nokia OVI store this week. User can visit the Ovi store to download this application for a modest charge of Rs 25 only.