The newly introduced Google Currents app is meant for web content consumption on Android based smartphones and tablet. It is not just a normal web app like textual or RSS reader. Google Currents aims at offering best, eye pleasing layout that makes the content easily consumable – more like a semi-interactive digital magazine that are already available for Apple iPad tablet and other slowly maturing tablet platforms.
Google Currents is a digital content reader that offers the web content in magazine style content. Google has partnered with about 150 prominent web content publishers to offer full length articles to subscribe and then read.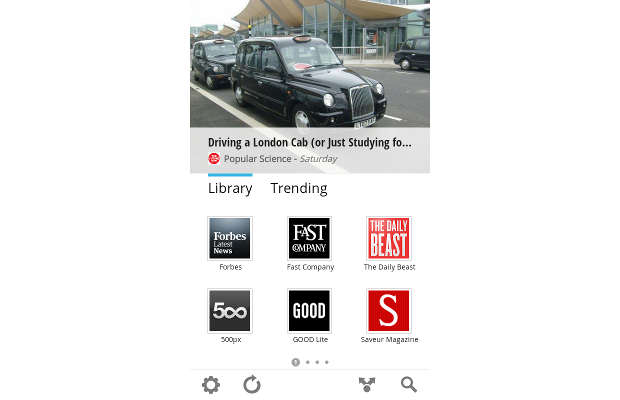 Users can access and view articles from CNET, Fast Company, Forbes, PBS and many more online content publishers.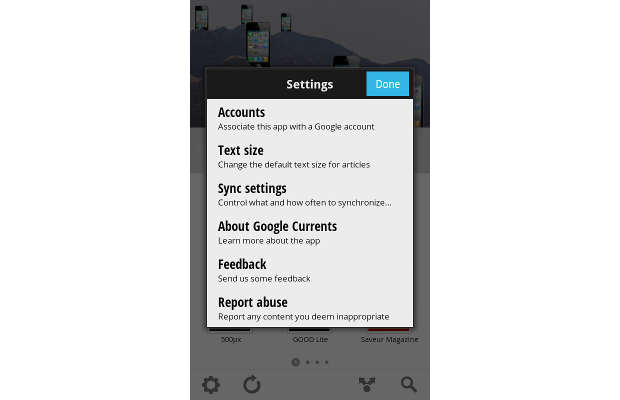 It is also now being compared directly with the popular Magazine style news aggregator app for iOS platform &#151 Flipboard.
Its user interface is quite beautiful and in a way reflects the one that is set to arrive with Android 4.0 Ice Cream Sandwich. Top half of the screen carries an image with header overlaid on its bottom. Below that is the feed panel where users can add different websites based on the Library offered by the app or from the Trending ones.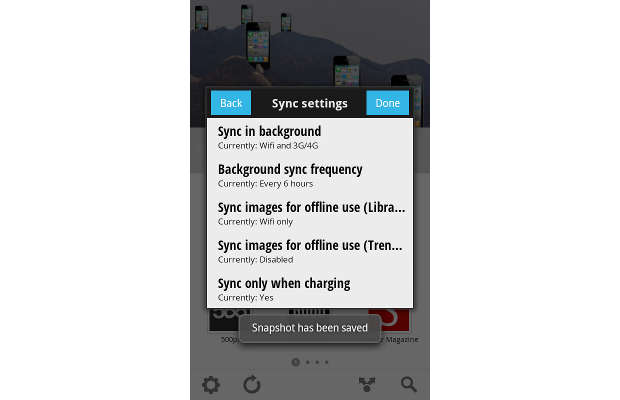 The Library offers diversely categories such as Entertainment, Design, Style, Technology, etc to browse for the different content publishers that you wish to subscribe to. Best feature of this app is &#151 integration of Google Reader. That means all the blogs and websites you might have added to your Google Reader can be pulled in to the Currents.
The Google Currents app will present even the RSS feeds in a magazine format, provided the images or other multimedia are offered in the respective feeds. The Android version of the Google Current app supports Landscape orientation mode as well which is not yet enabled for iOS version of the app.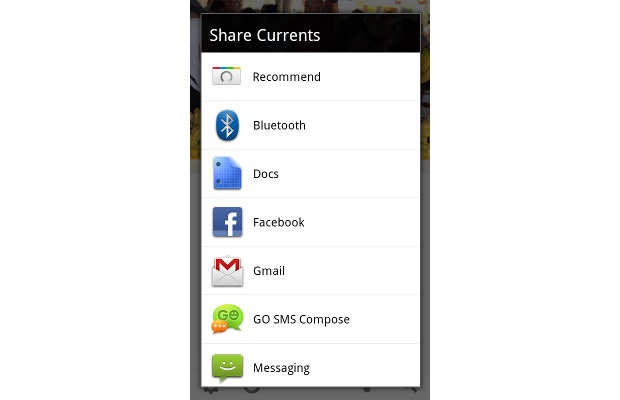 Web content consumers will love the way content has been presented in the Magazine style. The only thing a user has to do is swipe through the feeds, just like turning pages but with a swipe gesture. When a particular article is opened, then it appears in properly formatted manner with readable fonts. Of course one can choose the size of fonts from the settings.
However, do consider the amount of data that would be consumed by the app which constantly syncs with the respective website to fetch the latest content. Thankfully, Google has offered enough sync options that will let a user choose whether to sync only text over 3G networks and more content over WiFi. Also one can set the time to sync content.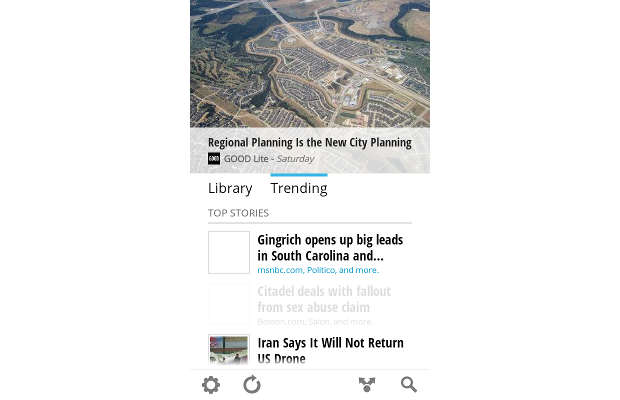 We recommend using the appropriate sync settings or go for an affordable data plan if you are big on content consumption. The app, though looks amazing, has minor responsiveness issues when it comes to pressing Back button at times. Also the swiping experience might appear bit jarring on devices with lower user-available memory. Probably with the next update, Google engineers can fix it. Google Currents is a no non-sense news reading application with capability to share the content via email, social networks or Bluetooth.
In a way Google Reader will compete with apps like Pulse News, Brief Me and other similar apps in Android Market.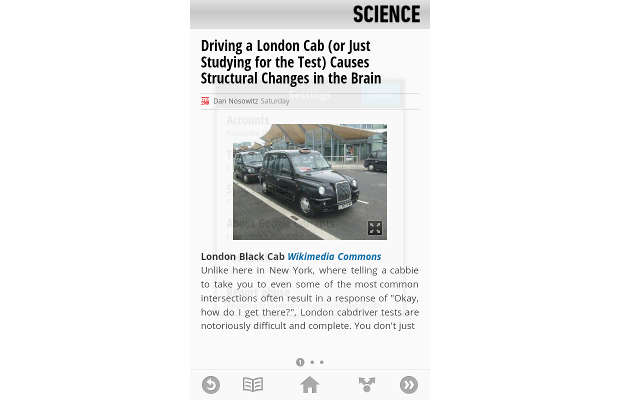 Google Currents is currently available only in the US but interested users can download the installer file from here. Before installing, ensure you have checked the box of Unknown Sources in Applications option under Settings App on Android.