Music streaming apps in particular for Indian audiences are available in plenty. Now Times Internet has also announced an Android application of its music portal, Gaana.com. It's the mobile app for the Gaana.com music streaming service that has been online for quite some time now. While the service is good on the internet how well has the company managed to get the service on the mobile devices, let's find out.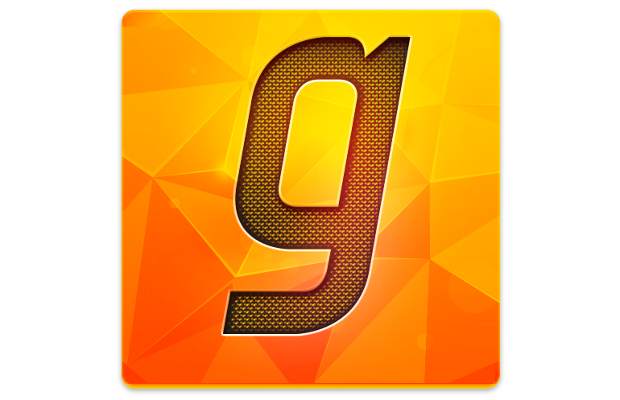 The application has a small installation setup of around 3 MB which is good and faster for download and setup. The initial startup takes a little longer to initiate services on the device, but after that the app works quite fast and flawlessly. The application's interface is simple and very neatly laid out, making it very easy to use for even starters.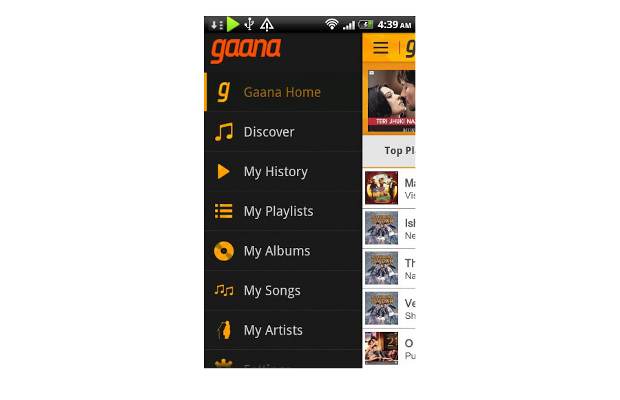 The Gaana Android application opens up with popular playlists including the much popular "Mirchi top songs" featuring weekly top songs form the Radio Mirchi FM radio channel. Along with that there are playlists features around various occasions and moods allowing for simpler and faster playback.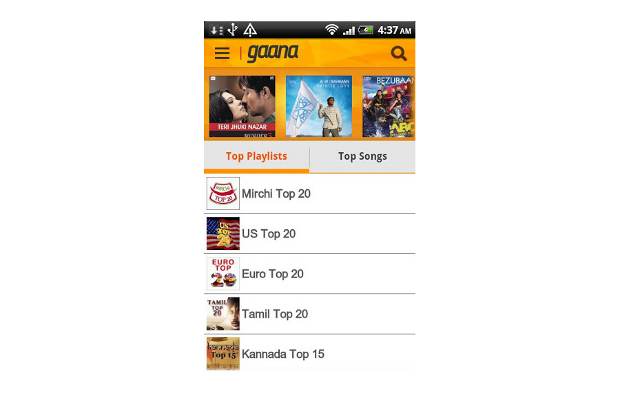 Along with that the app also features all the popular songs. While more emphasis has been put on easy play listing, the manual search has not been given much importance and devices with bigger displays can easily miss out on them. The app also allows users to listen to international as well as regional artists including languages such as Assamese, Bhojpuri and many others but the discovery is hidden right inside the menu under the 'Discover' tab; all this should have been placed right on the face of the application in order to make it much more useful. These are some issues with navigation that need to be sorted.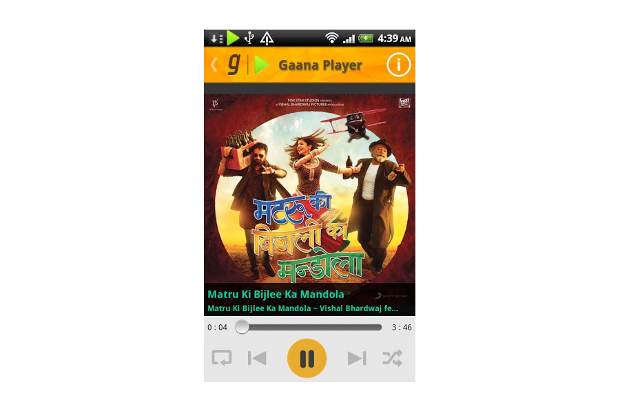 Music quality of the songs is decent. Also, the play-queue time is very quick and buffering of the songs happen within moments which is a great thing. The compression codec utilised by the service does not affect the quality much and you can get a feel of the differentiation between the bass and the cymbals playing in the songs very easily.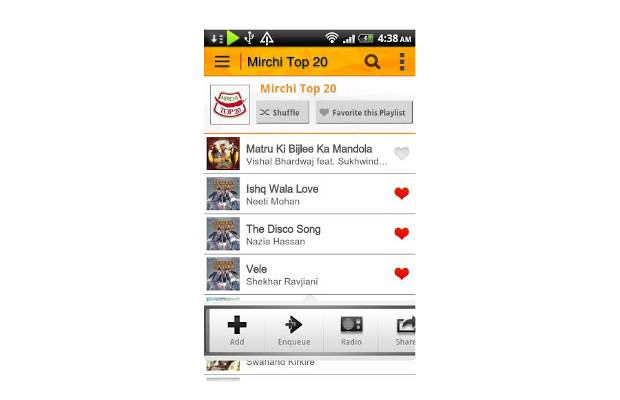 All in all, the Gaana app is a neat and helpful app. However, discovering music manually would be a big pain for anyone. Also if your device has less than 512 MB RAM, this app might have some serious affects as at any given point the app consumes not less than 30 MB of RAM.