Short Messaging Service or SMS have literally changed the way we communicate today. Be it a smartphone or a feature phone, SMS is the most used feature in a mobile phone today.
Though telecom operators offer SMS services very cheap these days but during festival times, sending SMSes is often becomes a costly affair.
For instance, usually an SMS pack that gives 1000 SMSes for 30 days costs anywhere from Rs 50 to 90 but during festivals, such packs become invalid, thus requiring users to pay as much as Rs 1 or more per each SMS.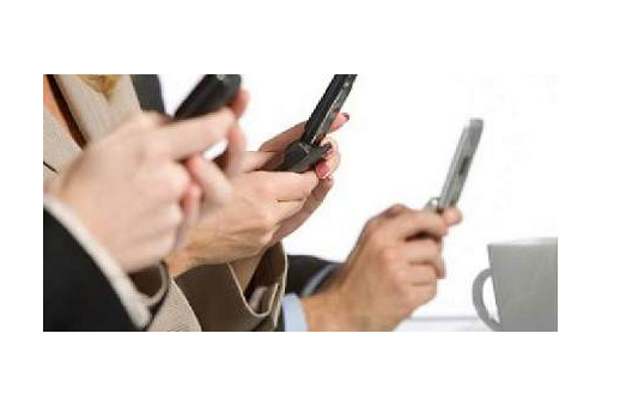 However, for Android smartphones there are applications using which you can send free SMSes to your near and dear ones that too during festival season. One such application is the 'Free SMS India' which is available for free of cost from Google Play Store.
The app has a very small install size of just 250 KB. The application supports nine popular free SMS gateways including 160 by 2, full on sms, SMS 440 and many more so all you need to do is connect to one or more SMSM gateways and this application will utilise it to send out the SMS.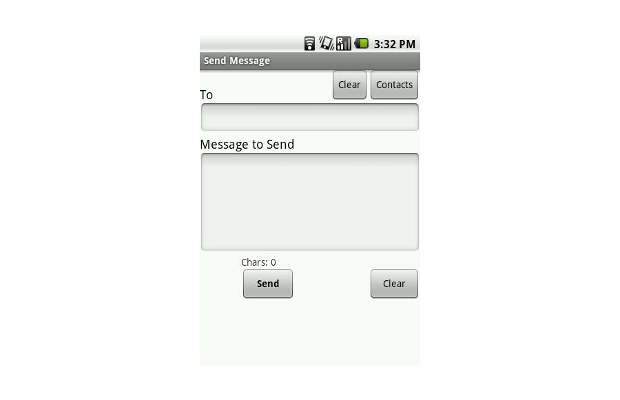 The application allows users to either login or to register to any of the available gateways in order to start the service. Once the service is active, all you need to do is to use this application instead of regular SMS to save money. Although there is no cost involved on sending of SMS through this application, users require a working internet connection which can either be in GPRS or WiFi for this application to function.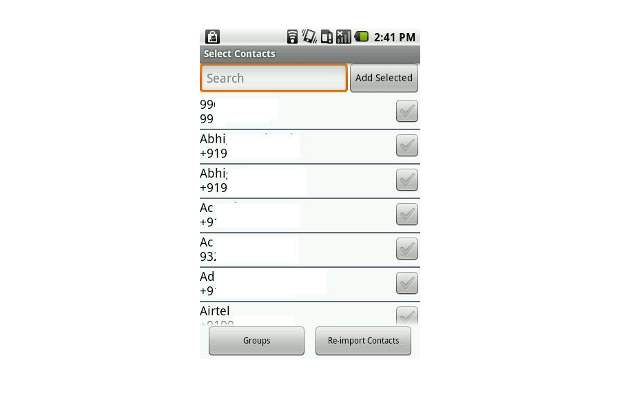 Initial setup of the application is very simple and once it's done there is no setup required for messaging. The benefit of using this application is that users can even see the entire SMS inbox right form within the application and reply to any SMS from within the application.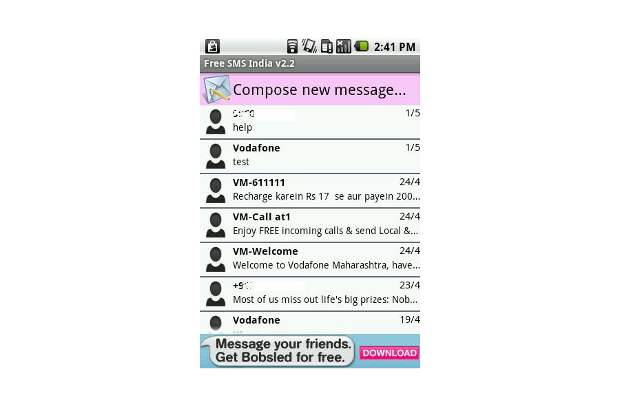 The application also allows messaging from the contact book as well. For devices running Android Gingerbread, all the user needs to do is hit the message button and the application will prompt the user for the desired application including free SMS India.
There can be potentially limitless uses of the application for good purposes of course. For example, users can use the app especially during festivals to save on money. So even if there is no balance in your account, you can simply connect to any available WiFi network and send messages to others using Free SMS India.
The app does not cause any problems or interferes with any function of the smartphone in any way. It does not slow your device down even a little bit either.
Interested users can head to the Google Play store to download this app or can also use the link to do so.