Bigger displays and bigger sizes are fast becoming common features for Android smartphones these days but with the increase in size, devices' hunger for power also increases, putting lots of pressure on the battery.
Moreover, we download so many apps on our smartphones that drains the battery as well, most of the time without our knowledge.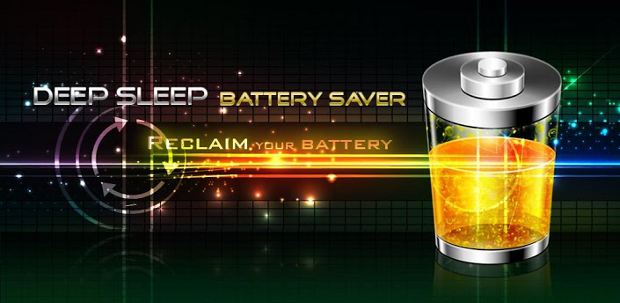 Thankfully, there are applications, available on Google Play Store, which help users save on precious battery life without slowing down the phone. One such app is the 'Deep Sleep Battery Saver'.
The application is available for free. The installation file is small and hardly requires 1-2 minutes to download and install even while using a 2G (GPRS) connection.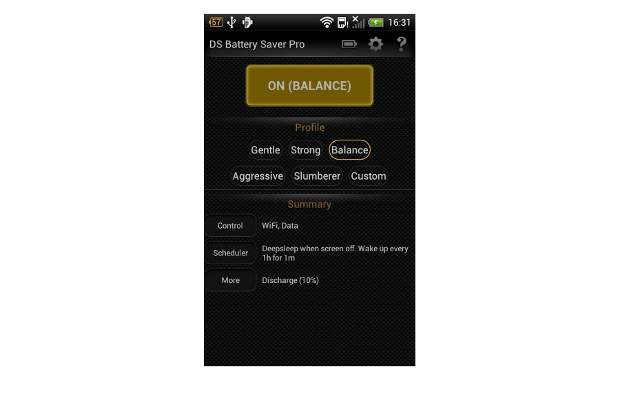 The application has a combination of settings preset as custom profiles that can be used to set the level of battery saving that they want from this application.
The application has a simple and a basic fundamental role to play. It puts the device in deep sleep thereby enabling the hardware to be at peace for a stipulated or selected time frame thereby allowing device to be at peace and without any activity and thus saves considerable amount of battery.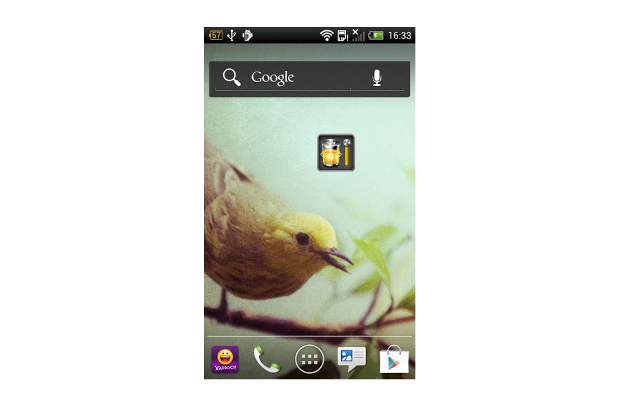 The application is very neatly laid out with very simple to use user interface with few options. The option of profiles decide how aggressively and for how long the application will leave the hardware active so that the battery power wastage can be minimised.
General users can opt for the gentle or strong battery saving parameters as anything above that tends to put the device in really long sleep and the device take a little while to get back in to action especially if you have a 1 GHz or slower processor on your device.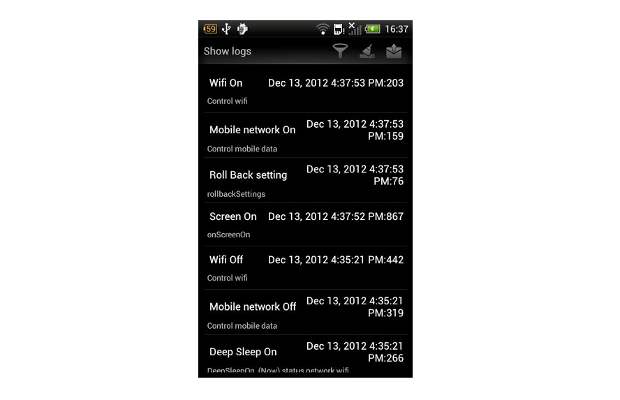 The application has a preset time for which the hardware will be put to sleep, disconnecting WiFi and cellular data which tends to eat up a lot of battery via radios which constantly modulate frequencies to track up signals and connect to the network.
All in all, the app has plenty of options to save battery juice. In regular use scenario, you won't require anything more than gentle battery saving but if you are going somewhere where your phone is of not much of use, you can put the device in deep slumber.
The application helps save considerable amounts of battery. On gentle and strong profile, the app enhances battery life by about 10-15 percent while it increases up to 25 per cent on aggressive setting.
The app has a paid version as well which comes with more options for better control and performance. If you like the free version, then you can buy the paid version for Rs 87.
The application is available for devices running Android 2.1 and above versions. Interested users can download this application directly from the Google Play store or can also follow the link to download the app.