Many of us consider ourselves big movie buffs but when it comes to trivia and remembering information, well nothing much need be said about that. Interested people are really great at it and for them there is an Android application Cinemarama, which is free and very exciting. It is based on one thing only, and that's our love for movies. It's a movie trivia based application that works much like Hangman, but with pictures that depict movie characters or a scene from a movie, and you have to guess its name. There is no death penalty for guessing wrong.
The application, as we mentioned, is available absolutely free of cost from Google Play store. It is compatible with devices running Android version 2.2 and above with a download size of approximately 25 MB.


The game begins with the login page. Users can choose to login with their Facebook accounts or can play as guests as well. It's nice to have that option. Facebook login allows the app to post on the user's behalf and if you do not wish that to happen then choose the guest login as there is no difference between these game play modes.


The first run brings questions on the most popular movies. These movies have made news globally. The gameplay requires players to guess the correct movie name or if they know it well then to input it with the minimal possible mistakes.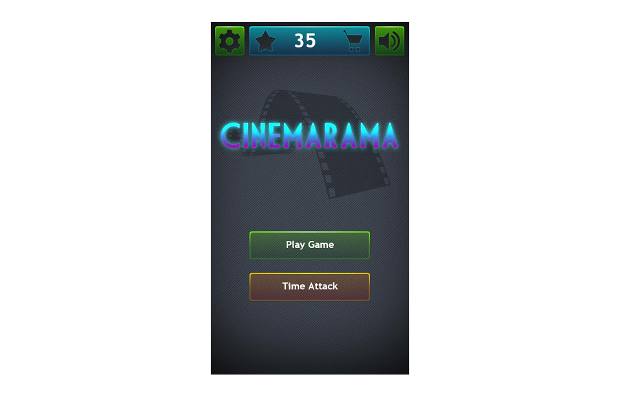 Guessing right with no mistakes earns you five stars. If you make mistakes you lose stars, which are required to buy advance rounds.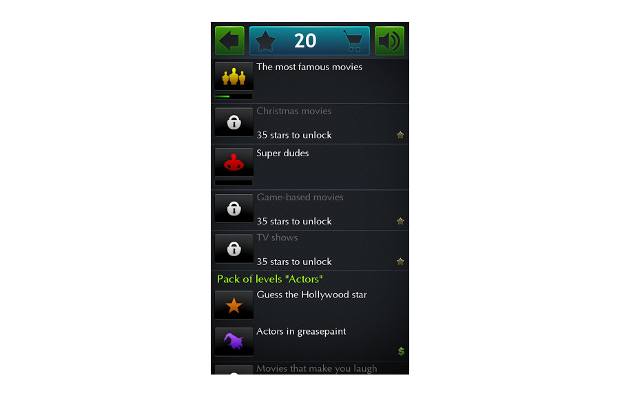 The game offers two main game play modes-the regular mode and the other is a slightly advanced time attack mode. It's primarily targeted towards advanced users and those who can handle stress and time well. It's available for anyone to play; the only condition being that you need 150 stars to unlock this mode.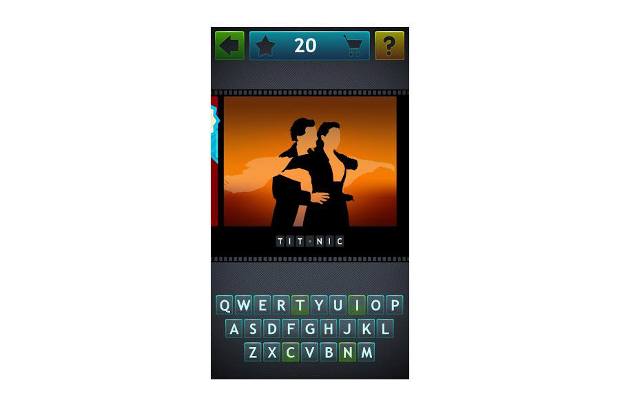 All in all the game has a long list of entertaining sets of trivia based puzzles like most famous actors, TV series, war movies and super hero movies to name a few, and then there are the more challenging and brain bashing puzzles like Most lame movies, Movies based on books, Biography movies and Movie quotes, targeted at hardcore movie fans.
Cinemarama is an entertaining game that eats up time like anything, and that's what users are looking for. One innovative feature included in Cinemarama is that each movie and its trivia is linked to its IMDB (Internet Movie Database) link so that if you stumble upon something that sounds interesting you can read about it. And if the developers are reading this we would love the option of searching for movie stores to watch/rent or purchase movies right from within the application itself.