Blaq for BlackBerry is one of the better looking apps for using Twitter and has been available for quite a while. Developed by Kisai Labs, the app has had an update as well. We decided to review the latest Blaq v1.7.0 app for BlackBerry PlayBook tablet running PlayBook 2.0 OS. Blaq is one PlayBook app for Twitter that promises real time userstream support and promises pulling and sending updates in near real time.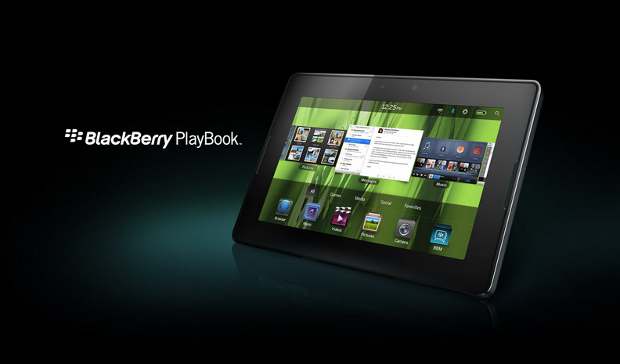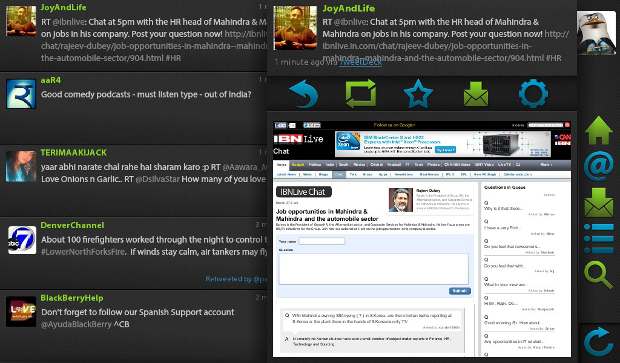 Blaq loads with a great looking logo. After that, setting it up is very easy. Blaq can be used both in portrait and in landscape mode. Since the PlayBook tablet is usually meant to be used in landscape mode, the app has buttons smartly placed on the right side in a column. The app divides the view into half with a Twitter update stream on the left side and a text box with the user's avatar on the top right.
###PAGE###
The menu buttons column is on the right side of the screen and starts with home, mentions, messages, lists and search icons. By default Blaq comes with auto correct support along with spell check in the form of word suggestions at the top of the on-screen keyboard.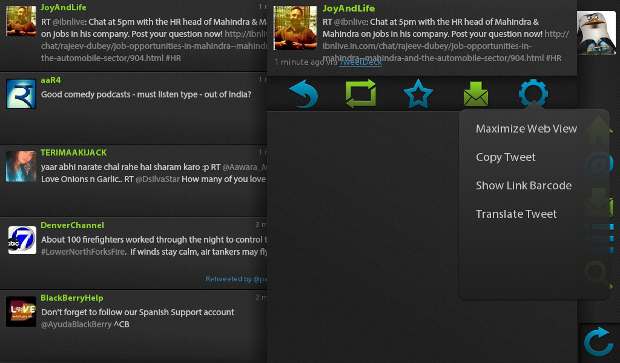 Under the textbox the app shows the user's latest update. If the user taps on a Twitter update link, a pane will open on the stream's right; If the link is of a photo/webpage, the app will load it for the user to check it out in a snapshot-like resized mode. Of course, the user will have to tap on it to view it in full screen. The pane also gives a number of options for replying or retweeting.
###PAGE###
Blaq has notifications in different LED colours – new tweets are white; mentions are blue; direct messages (DMs) are green and followers are yellow. . This way they are visible in sleep mode.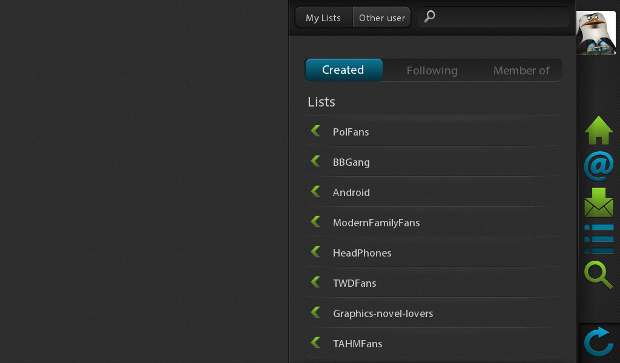 Along with sending text updates, the app also allows the user to attach a photo which can be uploaded to any of the picture sharing services that are closely integrated with Twitter, such as – Img.ly, Yfrog and Twitter photo. A number of nifty features include auto completion of user names. That certainly saves precious seconds, and also saves the user from typing wrong usernames.
This app supports more than one account. The search interface for texts and other Twitter users works really well but it appears only in landscape mode. If you are sharing a web link, the address will be shortened using the custom Bl4q.me, bit.ly or Twitter URL shortening service.
###PAGE###
In terms of user experience and user interface, Blaq is currently the best looking app for BlackBerry PlayBook tablet. It is more useful and feature-rich in landscape mode and turns into yet another Twitter client in portrait mode. This app offers several options so it may take a while for users to get familiarised with them. There are some shortcomings as well: for instance one can't change the background or interface colour or theme. However, the specific LED notifications and mini-browser that shows links as well as photos will steal your attention most of the times.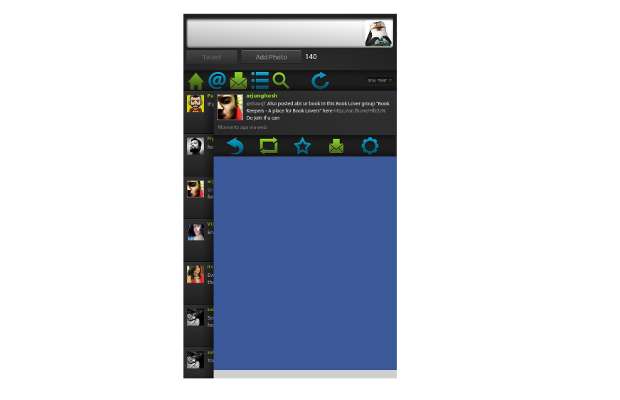 Blaq for BlackBerry PlayBook is available from BlackBerry App World for Rs 74 and is certainly worth every buck.