ZTE, the Chinese mobile phone manufacturer, has announced its first Windows Phone operating system device – ZTE Tania, in the UK.
Since ZTE is planning to enter the Indian market with its own branded phones, this device could make it to India as well.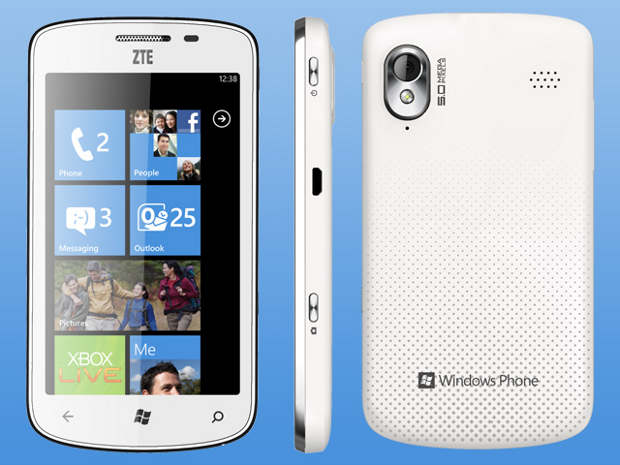 Coming back to the phone, ZTE Tania is based on Windows Phone 7.5 and comes with 4 GB of internal storage. This 10.7 mm thick smartphone has a 4.3 inch touchscreen with WVGA 800 x 480 pixel resolution. In addition, the device has a 5 megapixel camera with autofocus and flash.
It comes with a 1 GHz processor and is one of the few budget phones with Windows Phone operating system in the UK market. It is likely to be priced competitively (probably around Rs 12-15,000) when it arrives in India.
In the UK ZTE has just entered with products like ZTE Skate, Libra and Tureis.
In India on the other hand, ZTE has had a long stint as phone supplier to CDMA operators like Tata Indicom, Reliance Communications and MTS. However, as the CDMA market is shrinking with each coming day, ZTE, like its Chinese cousin Huawei, is now looking at the GSM market.
A couple of months ago, a highly placed ZTE official told The Mobile Indian, "We are studying the market and will soon come out with ZTE branded phones and tablets in the Indian market."
However, he did not elaborate on the exact timeline for the move. ZTE's products, despite having the latest technology, are generally priced lower than other international players' products, and given that the company has a huge portfolio of devices, its entry into the Indian market will certainly offer more choice to the consumer.