Zen Cinemax 2 has been launched in India with a 1.3 GHz Spredtrum 7731 quad core processor and 1 GB RAM for just Rs 4,199.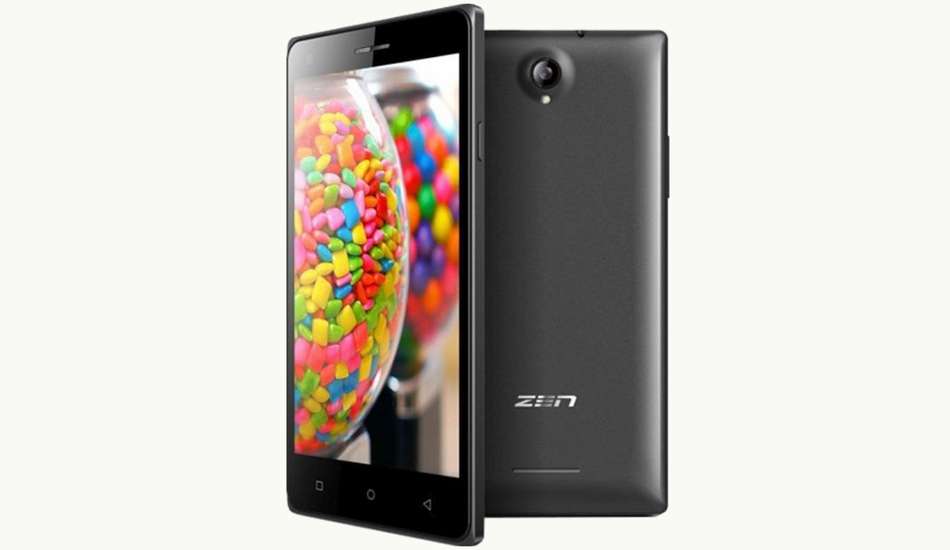 The smartphone is based on Android 5.1 Lollipop operating system and has a 2900 mAh battery as well. The Cinemax 2 offers 8 GB of internal memory along with a 32 GB micro SD card slot. The handset has a 5.5 inch touchscreen with 540×960 pixels resolution. It measures 80x157x9.4 mm.
Besides, the Zen Cinemax 2 offers dual SIM, 3G, WiFi, Bluetooth, FM radio and GPS. It has a 5 megapixel rear camera and a 2 megapixel front camera.
Currently few devices under Rs 5,000 come with such large batteries. Few noted smartphones in this price range with such big battery are Gionee Pioneer P2M, Celkon Millenia Q5K Power, Lava Iris Fuel 20 etc. You can check out other such smartphones here.