Samsung's Galaxy Y series was very successful, but against Samsung's hopes of similar success with Galaxy Star and Galaxy Pocket Neo lay the changed dynamics of the Indian market.
When Samsung Galaxy Y was launched late 2011, Indian brands were much smaller and new to the smartphone space, and their products were seen as less than perfect and made of substandard material. Today the scene has changed and phones like Micromax Canvas HD and Xolo Q700 get sold out on the day of release.
While quality continues to be an issue and is certainly one of the key USPs of these MNC brands, thanks to mobile ecosystem improvements these brands get access to the best hardware to make their phones better and their increased market shares have helped them negotiate for better pricing from hardware vendors. Xolo is bringing in Intel and Nvidia for budget phones, Micromax has partnered with Mediatek and Broadcom so that it gets first access to their chipsets. Qualcomm is trying to tap the market with budget quad core chipsets adopted by players like Karbonn. Thanks to these renowned vendors supplying essential components to their phones, quality improvements are evident.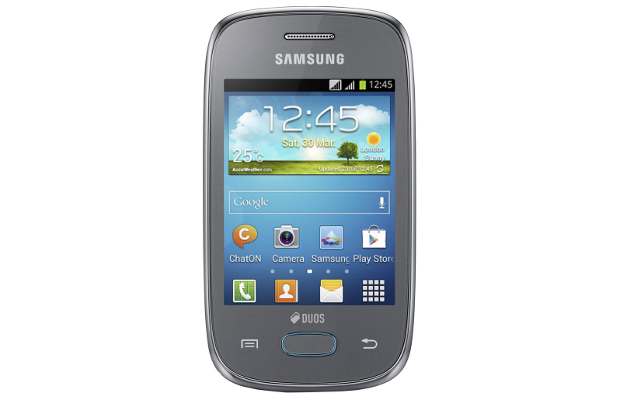 Indian brands have a wide range of products with various combinations to suit every buyer's needs. You can get a cheap 2G only Android phone with 3.5 inch display; there are 5 inch display phones like Karbonn A25, Spice Smart Flo 2 and Micromax Canvas Viva with specifications good enough for a Rs 9,000 phone but without 3G connectivity and priced at around Rs 6,500.
Products like Xolo X500 offer a bigger display and much better Intel Atom processor, are better in every aspect, and yet are cheaper than the Samsung Galaxy Pocket Neo which costs Rs 7,130 and comes with just a 3 inch display, 850 MHz processor, 2 megapixel rear camera and 1200 mAh battery. (Xolo X500 gets a 3.5 inch, 1.2 GHz processor, 5 megapixel rear camera and a 1500 mAh battery).
In fact, what LG Optimus L3 or Samsung Galaxy Pocket Neo do not offer for Rs 7,000 players like Micromax, Karbonn and Spice-all big in India-offer for Rs 4,000 with phones like Spice Stellar Xtacy Mi-352 (3.5 inch, 1 GHz processor,) Karbonn A1, A4, A1, Micromax Bolt A62 etc.
What Indian brands still lack is consistency, and therefore one of their smartphone models might work flawlessly, while a few might have issues related to software integration or in a bid to cut price would have made compromises with very little RAM or internal memory. Indian brands will have to address this issue if they want people to buy their phone without worrying about Chalega ki nahi (will work or not).