During the MWC 2018, Vivo announced the world's first truly bezel-less smartphone with half of the screen dedicated towards an in-screen fingerprint scanning technology. Vivo Apex as the device was called came with a screen-to-body ratio of over 90 percent, no notch, an in-screen fingerprint scanner and a pop-up selfie camera. Vivo is finally transforming the Apex concept smartphone into reality as the company is now planning to unveil the same on June 12.
The date came as a result of a new ad that surfaced in China highlighting bits and pieces of the phone. The Vivo Apex will thus go official at an event in Shanghai, China on June 12th.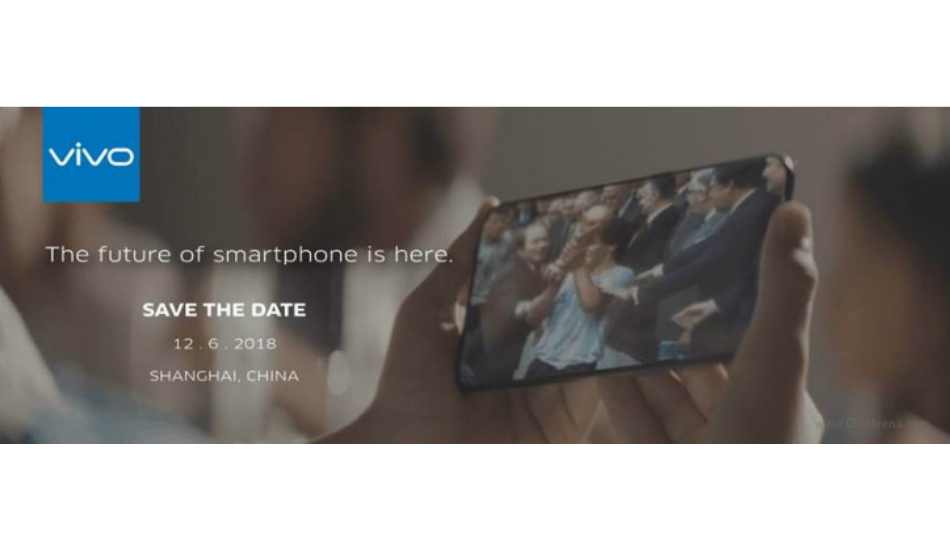 Coming to terms with the device, the Apex smartphone will be the first of its kind to sport a FullView technology providing solutions to the front facing camera, sensors and an earpiece when it comes to delivering a fully all-screen 5.99-inch display on the front. The Vivo Apex not only solves all these problems but manages to do so by employing a half screen fingerprint scanning technology, taking inspiration from Vivo's X20 Plus. With top and side bezels limited to a mere 1.8mm and a slightly thick 4.3mm bottom chin, the Apex smartphone will certainly deliver an immersive bezel-less experience in its true sense.
There's an 8-megapixel front camera that elevates from the top left edge in 0.8 seconds, which is after than opening up the camera app on a traditional smartphone. The pop-up camera thus reduces the need for a front camera that takes up space on the front and will remain hidden when not in use.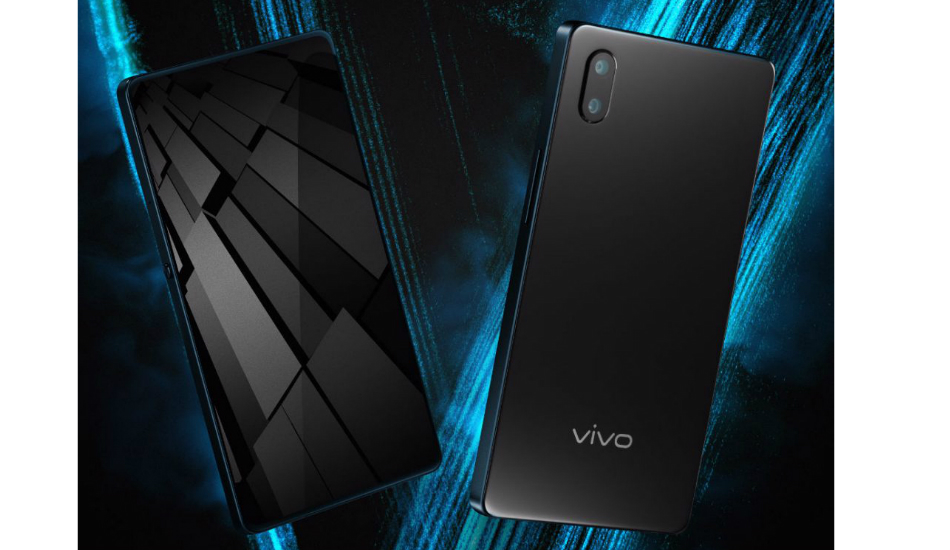 The Vivo Apex uses a SoundCasting Technology which creates vibrations throughout the display thus allowing a user to use the FullView display as a speaker. The technology along with the new System in Package (SIP) will make use of three op-amps and a DAC thus saving space on the inside and the outside. All of this results in less noise leakage, better and balanced sound output and lower power consumption on the Apex smartphone.
With a date set for an unveiling early next month, we can assume that Vivo has already started mass production of the market-made Apex phone and we'll know more about it in the coming weeks.