Luxury mobile phone maker Vertu has announced the launch of its ultra luxurious smartphone Constellation Smile in India. The announcement came alongside the opening of Vertu's boutique store in New Delhi, which is the first ever store of the company in India as well, according to reports.
The Vertu Constellation Smile is a Nokia C7 Symbian smartphone inspired device which comes with semi precious stone and metal shell. The phone has a 3.5-inch nHD Amoled display with Sapphire Crystal coating, 8 megapixel camera with dual LED flash, 32 GB onboard memory, FM radio, Bluetooth, WiFi and 3G connectivity and exclusive ring tones and alerts played by the London Symphony Orchestra. It will be made available in four colours, Coral Red, Coral Blue, Pebble Grey and Anemone Purple.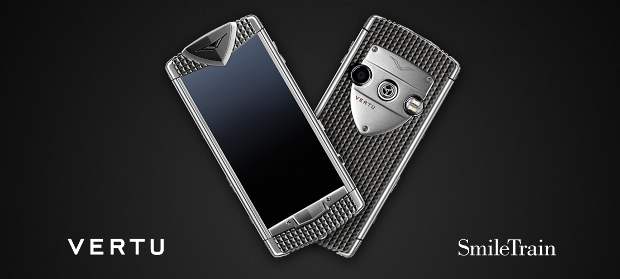 Meanwhile, according to the news agency, Vertu is also planning to establish stores in other cities including Mumbai, Hyderabad and Bangalore as well, according to a news agency.
Currently, its phones are available in India from 20 stores but this is the first time that the company had established an exclusive store of itself in India. World over, there are over 100 such boutique stores while around 500 shops globally are selling Vertu phones.
The British-based manufacturer and retailer of luxury mobile phones is well known world wide for its ultra luxury mobile phones whose prices often are in six digits or more. According to a report, the most expensive model it has ever made is the Signature Cobra that costs £213,000 or approximately Rs 1.8 crore.
Besides Signature, Vertu has made several luxurious phones called Ascent, Constellation Classic, Ayxta etc.