Touchscreen phones seem to have touched the hearts of Indian people, or at least that is what the industry believes.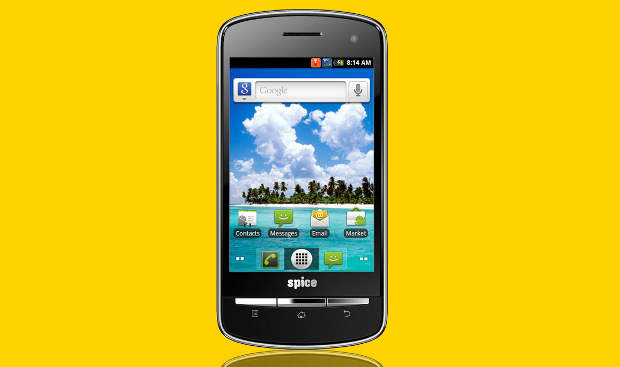 According to recent reports, most Indian mobile phone manufacturers have witnessed a decrease in shipments this year. Only Spice Mobility (now S Mobility) and Maxx Mobiles managed to buck that trend and posted a growth. And both these manufacturers have said that touchscreen phones fuelled their growth this year. Also, according to them, the mid and smartphones' segments are growing.
Notably, The Mobile Indian's hotlist for the month of December reflected the same trend as out of 25 most searched handsets 22 were touchscreen phones dominated by handset biggies like Nokia, Samsung and Sony Ericson. Nokia C5-03, which bagged the top position in the hot list, is also a touchscreen phone.
Payal Gaba, vice president of marketing communications at S Mobility, said to The Mobile Indian, "We have received excellent feedback on our mobile internet phones, especially the Android based Mi series and the FLO series &#151 music based touchscreen phones. The demand for these phones has grown multi-fold."
Similarly, Ajjay Agarwal, chairman and managing director, Maxx Mobiles, said, "We have seen the growth fuelling in the mid-end segment where consumers are seeking multimedia phones comprising of long battery life, and better sound quality with bigger screens. Further, as we are continuously tracking market trends, one of the insights we have seen is the proliferation of touchscreen phones in the market".
Both manufacturers said that they will be focusing on mid segment feature phones and entry level smartphones.
Another important trend is that dual SIM phones continue their growth. Even smartphones now come with dual SIM feature. For example, Samsung recently introduced two new dual SIM smartphones, joining the league of Motorola, Micromax and Spice Mobility.
Overall, it seems that Indian consumers are now very assertive about their choices and manufacturers are listening to their demands due to the sheer numbers that this market promises.
Another reason for Indian consumers to cheer is the fact that most Indian brands are focusing on quality more than ever before. Though they do not officially accept it, one of the reasons why they are seeing a slowdown is that consumers are looking for better quality products and therefore are shifting back towards MNC brands like Samsung and Nokia.
On the other hand, Nokia and Samsung and the likes are more attentive towards the demands of Indian users as they were snubbed when they failed to bring in dual SIM phones, which the users are demanding.
The industry also feels that Indian brands need their own technological know-how to be able to compete with increasingly focused MNC brands. Till now they have been more like traders shopping for products in China and selling them here under their own brand name.
But Spice, for instance, has joined hands with three mobile manufacturers in Indonesia and Malaysia, and has setup an R&D centre in Singapore. Other brands like Micromax have increased their R&D expenditure and are looking at other partnerships to build in-house capacities.