Most of the mobile internet users in India access social networking sites, mostly Facebook, through their mobile phones, according a survey of Opera – the web browser provider.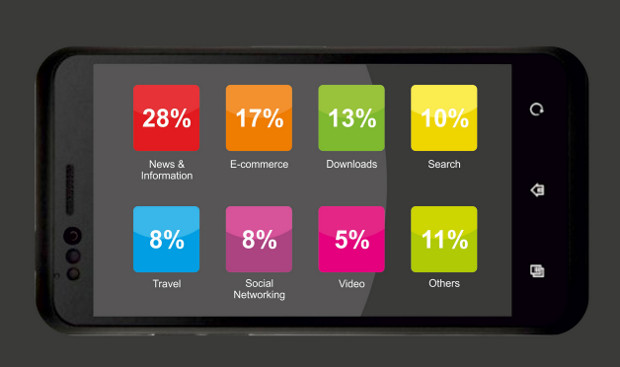 "The top 3 categories of domains based on data usage are social networking, search and cricket. Some 21.7 per cent of all data used by Opera Mini's Android users is for Facebook, followed by Google at 5.8 per cent and ESPNcricinfo at 1.7 per cent," said in its recently released survey.
"67 per cent of Opera Mini's Android users in India using the browser to access Facebook from their mobile devices, the majority number of webpages viewed are also from Facebook," the survey further added.
Almost 50 per cent of the top hundred domains visited by Opera Mini's Android users are found to be related to news and information, search, price comparison and e-commerce.
Interestingly, 9 out of the top-10 Android handsets which are found to be using Opera Mini are from Samsung. Also, the top-10 Android devices on which the Opera Mini browser was used cost less than Rs 10,000, the survey added.
Opera in its survey also said that mobile internet is mostly popular in Android users in India.
"Among Opera Mini users, the number of webpages viewed by an Android user is 29.5 percent higher than the monthly page views by an average user," it revealed.
Opera Mini claims to compresses webpages by up to 90 per cent before sending them to the device, as a result webpages open faster and users save on data costs.