Currently, the Indian market is just flooded with smartphones of various brands across the price category. It is thus very difficult for anyone to zero in on one handset.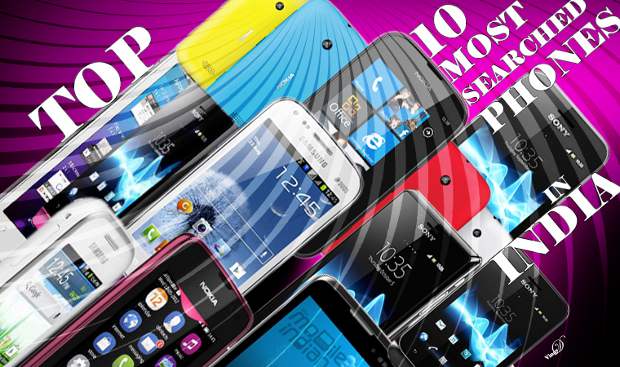 To help our readers, here is a list of The Mobile Indian (TMI) which shows the top trending mobiles which are being actively viewed and probed by others on our website.
Karbonn A21
Karbonn A21 is the latest phone from Karbonn Smart, the new brand that the company has created for its smartphones. The Android 4.0 based phone has a 4.5 inch display with 800×480 resolution and a 1.2 GHz dual core processor from Qualcomm and is priced at Rs 10,490.
What makes this phone special is its Qualcomm Snapdragon processor; most of its competitors use chipsets from some of the Chinese vendors with poor track record in terms of performance. Karbonn A21 also comes with 512 MB RAM which has kind of become a default feature now.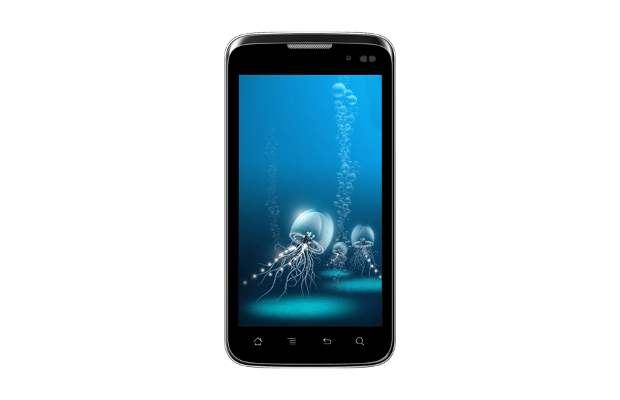 The phone comes with an 1800 mAh battery and 4 GB internal memory. The dual SIM phone also has a 5 megapixel camera, LED flash and a 0.3 megapixel camera in the front. Plus you also get whole host of features like WiFi, Bluetooth, GPS, Proximity sensor, gravity sensor etc.
While Indian brands move very fast in bringing new products, the phone still seems to be a good option in this budget range.
###PAGE###
Nokia Asha 311
The phone is one of the best in Nokia's Asha series. Asha 311 for Rs 6,500 offers great value as you get a phone with a 3 inch capacitive screen, a 1 GHz processor, a refreshed UI, a brilliant maps application, GPS, 3G, and WiFi connectivity. Also worth mentioning is its scratch resistant Gorilla glass which we believe no other company offers in this price range.
Plus, buyers of this phone can get 40 free games from Electronic Arts for free. Nokia Ovi too has all the apps you will ever need (FB, Twitter, Angry Birds, Whatsapp etc). All this comes with great build quality and after sale service from Nokia.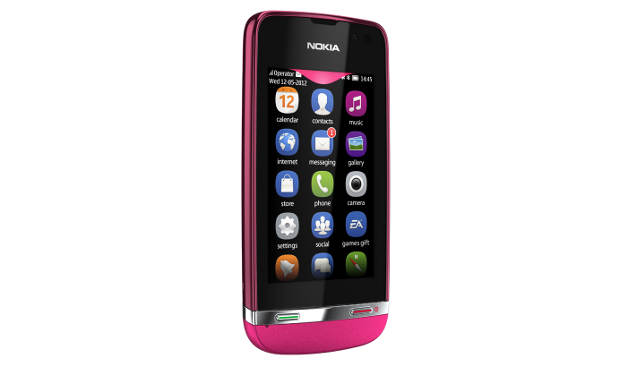 Asha 311's S40 operating system, being light, works effortlessly on a powerful 1 GHz processor, and the OS is also very simple so it is a good one for first time smartphone users.
While some would argue that this is not a smartphone as it does not support multitasking, the reality is that most entry level Android phones do not support real multitasking either. Moreover, Asha 311 can multitask for basic functions like music, FM etc.
###PAGE###
Samsung Galaxy Y Duos Lite S5302
Samsung Galaxy Y Duos Lite is one of the cheapest dual SIM Android phones, priced at Rs 6,500. Given that it is part of the market leading Galaxy Series of Samsung, the popularity of the handset is very much understandable.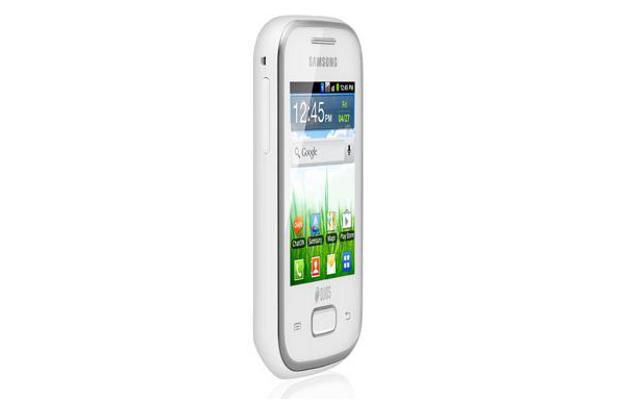 The phone is based on Android v2.3 (Gingerbread) operating system and comes with a very small 2.8-inch LCD capacitive touchscreen with QVGA resolution of 240 x 320 pixels. It also has a 2 megapixel camera at the back and internal memory of 4 GB which can be expanded to 32 GB through a micro SD card. The phone is powered by a 1200 mAh battery which is small but given that the phone gets a very small screen the battery life is decent.
While there are several phones from Indian brands with much better specification at this price, but the reliability that comes with a bigger brand is probably the reason why people are so interested in this phone.
###PAGE###
Samsung Galaxy S Duos
Samsung Galaxy Y Duos Lite and Galaxy S Duos were launched at the same time. While Galaxy Y Lite is placed at the bottom, S Duos is the best dual SIM in Samsung portfolio. Priced at Rs 16,900, it offers Android v4.0 (Ice Cream Sandwich) OS running on 1 GHz Cortex-A5 processor with 768 MB RAM
It comes with a fairly large 4-inch TFT capacitive touchscreen that supports WVGA (480 x 800) pixel resolution. The graphics is handled by Adreno 200 GPU.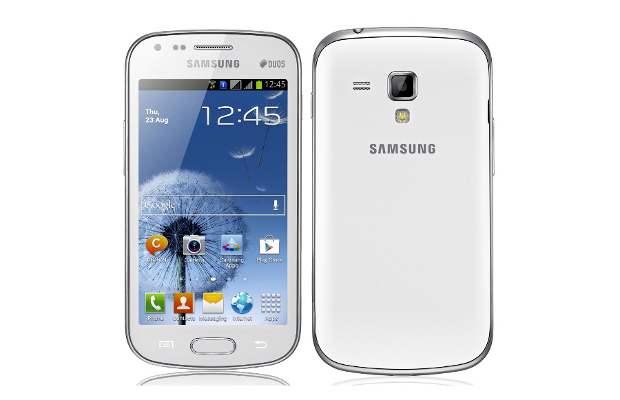 Samsung Galaxy S Duos has a 5 megapixel primary camera with 2x digital zoom and a 0.3 megapixel secondary camera. You also get 4 GB internal memory which can be further expanded up to 32 GB using micro SD and micro SDHC cards. A 1500 mAh Li-Ion battery powers the Galaxy S Duos and it claims to supports up to 12 hours of talktime on the 2G network and up to 8 hours on 3G.
The phone gets the whole gamut of connectivity and sensor options as well.
###PAGE###
Sony Xperia Miro
Priced at Rs 13,000, Sony Xperia Miro has plenty to offer making it one of the best in its price range. This Android 4.0 (Ice Cream Sandwich) based phone has an 800 MHz processor, 512 MB RAM, 3.5-inch TFT capacitive touchscreen which provides a HVGA resolution of 320 x 480 pixels. Sony has fitted a 5 megapixel camera with an LED flash in it with additional features like geo-tagging, auto focus, and video stabilizer. There is also a front facing 0.3 megapixel camera.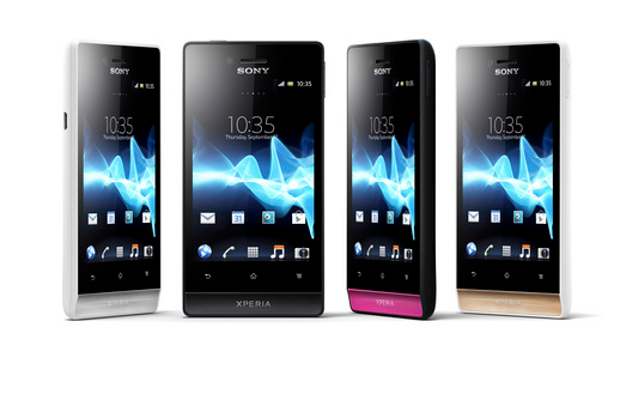 The phone comes with 4 GB internal memory and expandable memory card slot for up to 32 GB card. The device runs on a 1500 mAh Li-Ion battery which promises the user a talktime of 5 hours when used on the 2G network.
Sony has put in its xLoud music enhancement tech, its camera and display tech into the phone and given its one of the few phones with Android 4.0 in this price range from any MNC player, the phone certainly offers good value for money, beaten only by its own sibling in Xperia J.
###PAGE###
Sony Xperia Tipo Dual
Sony Xperia Tipo Dual is the cheapest Android 4.0 based dual SIM phone in the market from an MNC player. However, its specification like 3.2 inch screen, 800 MHz processor, 3.15 Megapixel camera and 1500 mAH battery doesn't sound like much for a phone priced at Rs 9,500.


The actual performance of this phone exceeds the expectation from the hardware set that the phone has. If small screen is not a problem for you then this phone is probably one of the best options under Rs 10,000.
###PAGE###
Sony Xperia J
This mid-range phone offers a lot in terms of pure performance. Sony Xperia J is priced at Rs 16,000 and comes preloaded with Android Ice Cream Sandwich operating system but will soon be upgraded to Android Jelly Bean in the coming few weeks.
The Xperia J has a 4 inch display with a resolution of 854×480 pixels, which is good enough for most tasks and applications. Powered by a 1 GHz single core Qualcomm Snapdragon M7227A processor along with 512 MB of RAM, the Xperia J promises some better performance.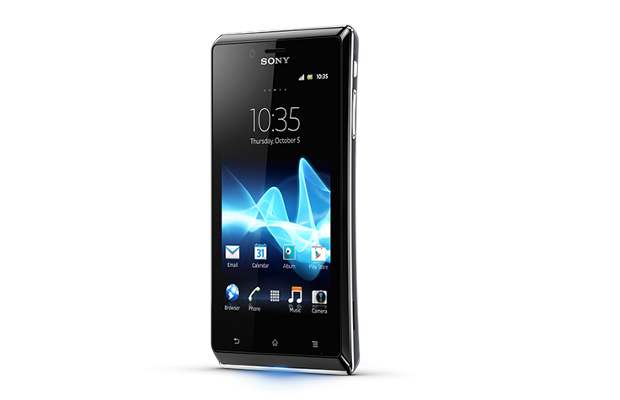 The device comes with 4 GB of internal memory and a micro SD card slot for expandable memory up to 32 GB. The Xperia J features a 5-megapixel autofocus camera with an LED flash and a VGA front-facing camera for video calling too. The device comes with a big 1,750 mAh battery that hopefully will offer decent battery backup.
Users would also enjoy listening to music on the Sony Xperia J as it comes loaded with the Sony Walkman application, xLoud audio, and manual equalizer.
###PAGE###
Nokia Lumia 510
Nokia Lumia 510 is the cheapest Windows Phone 7.5 based handset right now and that explains the high interest that people have shown in the phone. Priced at Rs 10,000, the phone offers a 4 inch touchscreen display with 480 x 800 pixel native resolution.
Nokia has packed a low power 800 MHz Qualcomm Snapdragon S1 MSM7227A mobile processor with 256 MB RAM to make the phone run smooth. At its rear, the phone has a 5 megapixel camera with f/2.4 aperture, LED flash, and it can be expected to deliver modest imaging quality. There is no secondary camera in the front but this phone has a dedicated camera key on the right side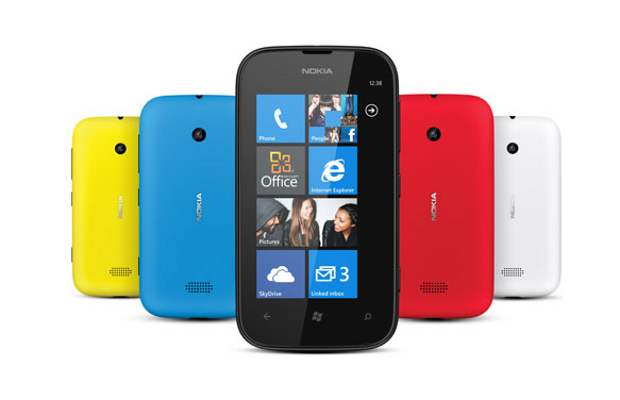 The surprising fact of this smartphone is that there is no micro SD card slot and the phone arrives with just 4 GB on board storage.
Other features of the Lumia 510 include FM radio, Bluetooth 2.1, WiFi, micro USB port, accelerometer, ambient light sensor and 3.5 mm audio port. Another surprise for Indian consumers is that the Lumia 510 uses a micro SIM card. Nokia has packed a mere 1300 mAh battery which is expected to offer very decent battery life.
Apart from the memory issue, the phone looks good and with cloud storage support many people will find this a worthwhile package. The phone will in due course of time will get WP 7.8 upgrade to bring new features similar to Windows Phone 8. While some of the Android phones offer better hardware in this price range, in terms of performance, the Nokia Lumia 510 is pretty well matched with them.
###PAGE###
Micromax Superfone A110 Canvas 2
The pace at which Micromax brings new phones makes it very difficult for any of its phones to remain the best choice for long. Same is the case with Canvas which was a good phone and now with Canvas 2 launched the choice has sifted. Micromax Superfone A110 Canvas 2 is better than the outgoing model on three factors – screen, camera and processor.
Currently Micromax Superfone Canvas A110 is available on Saholic for Rs 9,999 and is expected to be offered by other online and retail stores in a day or two.


Canvas A110 has a 5 inch screen with 800×480 pixels resolution as its predecessor but in the new model, the screen is an 'IPS panel' that offers better viewing angle.
Unlike the A100 which has a 5 megapixel rear camera with single LED flash, the Micromax Superfone Canvas A110 boasts an 8 megapixel rear camera that too with dual flash. Also Canvas A110 has a dual core 1 GHz processor against a single core unit in the Canvas A100.
Rest of the specification of the Superfone Canvas A110 are more or less the same as its predecessor such as 2000 mAH battery, 3G, GPS, WiFi, Bluetooth, Android 4.0.4, gravity and proximity sensor, and 32 GB expandable memory. Canvas A110 has dual SIM functionality like the outgoing model also.
###PAGE###
Sony Xperia Tipo
The single SIM version of the Xperia Tipo is priced at Rs 9,000. The phone seems expensive given its specification.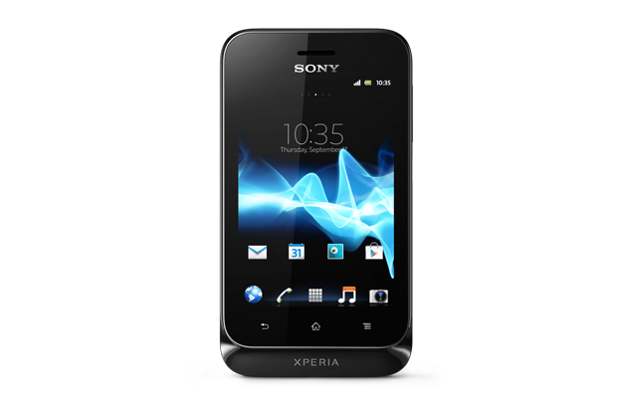 It has the same specification as the Tipo Dual like a 3.2 inch screen, 800 MHz processor, 3.15 Megapixel camera and 1500 mAH battery.