To address the growing demand for Facebook, Tata Docomo will launch a Facebook phone bundled with its connection next month.
Sunil Tondon, head of mobility services and device management, Tata Teleservices, said to The Mobile Indian, "Next month we will launch a Facebook phone manufactured by Huawei, bundled with our connection. We have not yet worked out the offer details but users can expect free voice minutes and access to Facebook."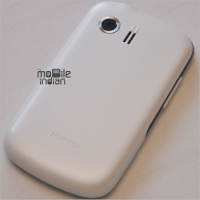 A Sethuraman, executive director of Huawei, said to the Mobile Indian, "Facebook phone will work on GSM technology and will be priced at Rs 2,500 and users using the social networking site through the phone will be a nice experience."
The Facebook Phone will have a designated F button that will let user upload pictures, visit profiles, and update their status with a single click on their Facebook page. The handset will come with a 2.4 inch QGVA screen and its Qwerty keypad will enable faster typing. Other features include a 3.5 mm jack for universal connectivity, a 2 megapixel camera with flash, Bluetooth and FM radio.
Facebook is built into the handset's core. Hence, it will start running the moment the user turns on his mobile phone. Also, Facebook messages will appear in the handset's inbox alongside texts and email.
Even Vodafone Essar had launched the unlocked Facebook integrated mobile phone Vodafone Blue for Rs 5,000 last month.
Vodafone Blue, developed in collaboration with Facebook, has a designated F button for accessing the social network.