For millenials, that species of consumers born after around 1990, the choice of a smartphone is no longer just a lifestyle choice. It has become a matter of practicality, besides all other factors, as the smartphone takes on an increasing array of daily tasks for the user. Sony and LG, two global brands who are also active in India, have both made their reputation in white goods, and both have struggled relatively to replicate the same success in smartphones. Thanks to Samsung, as well as the Chinese attraction for India. The good news is, both these giants are unlikely to give up, and with their latest offerings, they remain players to watch out.
Starting with the RAM and processor, both the Sony XZ premium and the LG G6 pack similar hardware. So let's take a close look at the other features that matter, and helps you choose.
Display
Both LG G6 and Sony XZ Premium pack a lot of similarities, but on display, we finally have a difference. Whereas Sony XZ is providing 4k HDR 3840× 2160 pixel resolution screen , LG G6 comes with 18:9 display: full vision display with 2880×1440 pixel resolution. Double vision with HDR 10. Now the rounded edge and screen aren't what makes G6 better. It's the 18:9 aspect ratio which means two perfect squares fit next to each other. I know you think why we should care about it at all. I will tell you why. Most movie makers consider this ratio as the happy screen. With more and more videos being watched on smartphones this is a big step which will suit the millennial consumer. Also, the ratio means it's a big phone with a narrow grip, ie a good fit in the hands.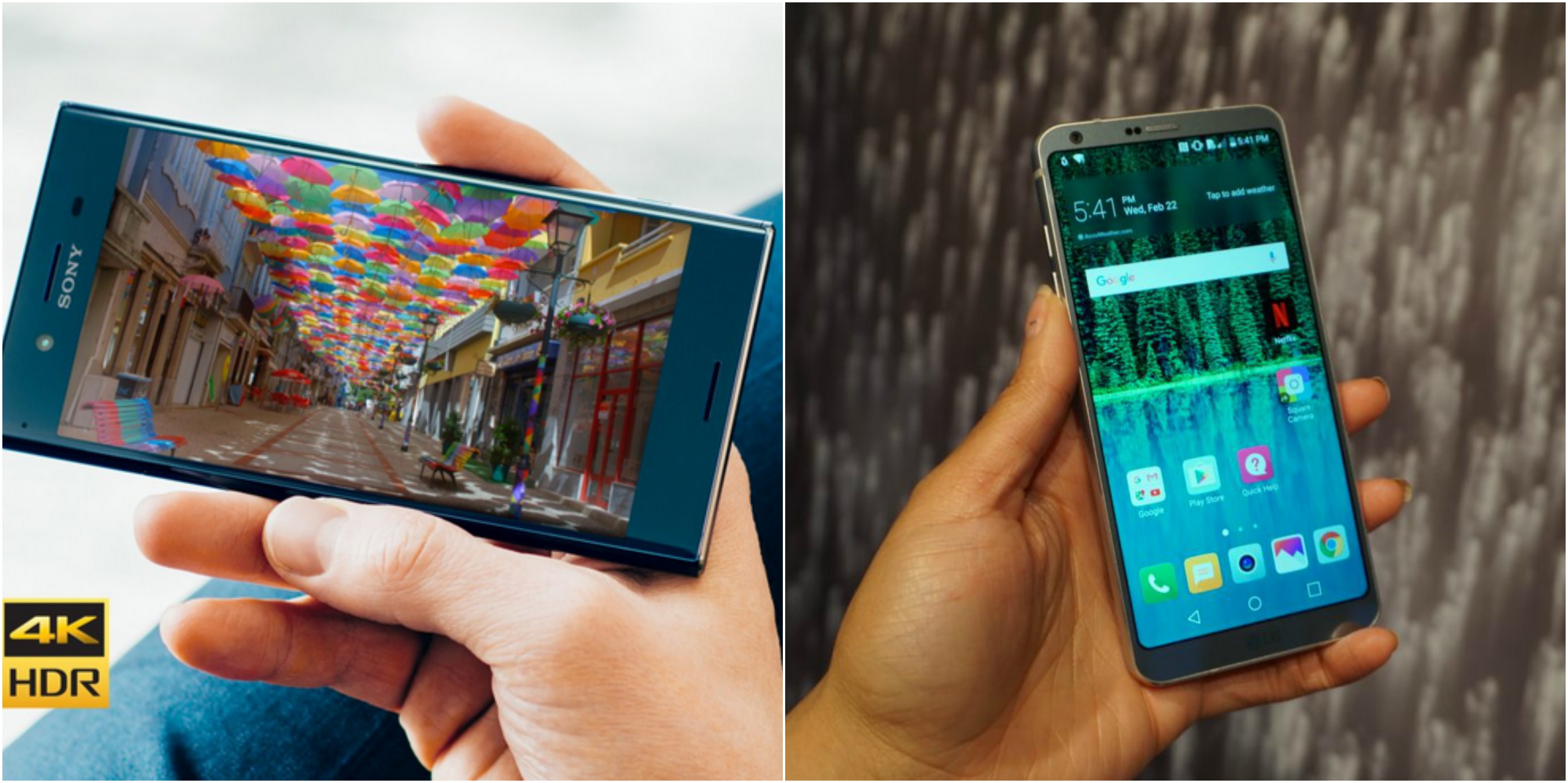 Design
The design of the Sony XZ Premium- with its glass loop surface, fingerprint sensor, and waterproof design seems natural, while somehow being distinctly Sony. That's a plus. Whereas, though LG G6 has made it sleeker with sealed metal and glass design, it's said by many reviewers it has done a lot of time, and LG doesn't seem to have made a groundbreaking difference. Like Sony, it has also made it waterproof and implemented a strong metal frame that should help it survive the rare drop.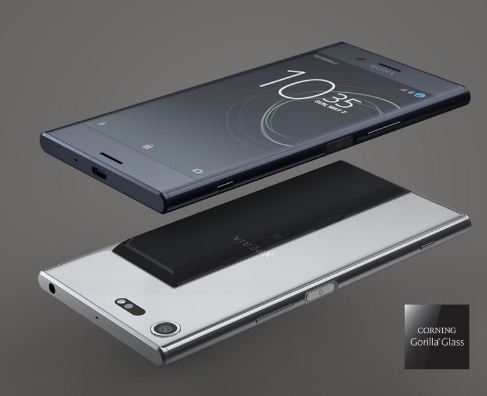 Camera
In this case, you will be as confused as Watson in Sherlock Holmes cause both of them promise some special treatment for your shooting. In the words of Sony itself it comes with Super slow motion and Predictive Capture, the new Motion Eye camera lets you experience the world without the shadow that falls between what you desire to see and the destiny. Because of the Motion Eye camera, it can record 960 frames per second enabling super slow motion pictures which will allow viewing details in videos.
Whereas LG G6 dual cameras are not quite as promising, though perfectly adequate by most accounts.
Even with a 13 megapixel primary camera and 5 megapixel front camera it has, the cameras do seem to struggle with low light. Also while taking macro pictures, it takes a long time to focus. But where LG improved them from previous models is in its transition between regular and wide angle shots. They smoothed the stutter when one switches back and forth.
Battery
While with 3300mAH lithium-ion battery, that the company claims, providing talk-time of 14 hours and standby time of 136 hours G6 gives the consumers a great hope it there has been complaints about the battery life saying "it's decent, to say the least". Although with its limitations this phone's battery capacity has been upped 18% and in all probability the best phone LG produced so far.
Whereas in the case of Sony this time it has come up with a smart stamina feature which estimates how long your battery will last accurately on the basis of the normal use. Also with the Quick Charger UCH12W, you can get add crucial hours of battery time by plugging in for just a few minutes.
In conclusion, I would like to say though Sony XZ Premium comes with greater perks it comes with the greater baggage of a price tag of Rs 53,759 on your pocket whereas the LG G6 is relatively pocket-friendly with a price of Rs 41,990 with almost the same features.