Sony Mobile has not joined Samsung and HTC to offer the Google Android Nexus experience offering flagship handset. Instead, Sony Mobile has offered the Android Open Source Project (AOSP) based system update with vanilla Android experience with the Xperia Z smartphone. Of course, this AOSP for Xperia Z is meant only for advanced users and developers. The software is in alpha stage and not ready for day to day usage on the Xperia Z.
Installing that code obviously voids the warranty and is meant for advanced users only. With this, Sony Mobile aims to show its commitment for support to the open Android community of developers as well as enthusiasts.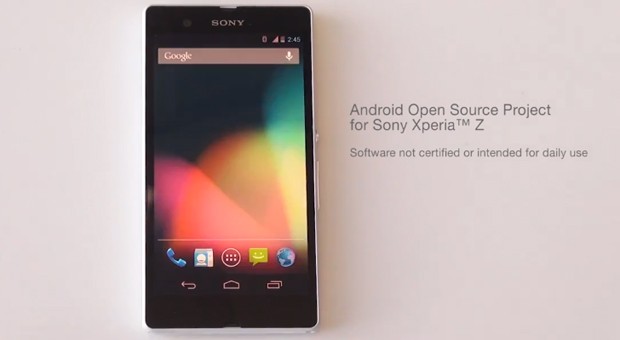 Sony Mobile released a video of the AOSP code on the Xperia Z showing the working features of the software. As per the official blog post, the AOSP for Xperia Z has following things working – SD card, WiFi, Bluetooth, GPS, LED, and some sensors. The software basically contains the hardware specific binaries to make them functional.
Once again, this is a software project under development and the resultant updates are not meant for daily usage. Offering the vanilla Android code to the developers and enthusiasts is something Sony has taken up since a year now. However, these projects are not meant for commercial and mass usage.
Google announced the Samsung Galaxy S4 with Nexus experience and then the HTC One Nexus version. It would not be surprising if soon Sony and LG also reveal plans of offering their flagship handsets with Nexus experiences or AOSP code. Well, at least Sony is already working on those lines.