Samsung has announced four new handsets in its Galaxy series running Android 2.3 Gingerbread.
The company has simplified the nomenclature of its Galaxy series which usually creates confusion among its potential users. As per the new naming strategy, the upcoming Samsung Galaxy series handsets will carry the names: Super Smart (S), Royal/Refined (R), Wonder (W), Magical (M) and Young (Y).
The flagship Android devices from Samsung will carry the Galaxy S branding where S stands for 'Super Smart'. Galaxy S series smartphones will be top of the line smartphones with large screens and heavy-horsepower hardware under the hood.
After that comes the premium model series, Galaxy R where R stands for 'Royal' or 'Refined'. The Galaxy R series devices will combine power, design and productivity but will not have all the features that the flagship model has.
In the higher segment falls the Galaxy W series in which W stands for 'Wonder'. The smartphone will feature high quality strategic models for those who want a stylish handset that can perform well.
The Galaxy M series – where M is for 'Magical' – will comprise handsets with decent performance at an economical price. The handsets in the Galaxy M series will fall under the mid-range segment.
Samsung Galaxy Y series, in which Y stands for 'Young', will be entry level handsets meant for emerging markets and the younger generation.
Each of the above mentioned Galaxy phones will carry further classification which would be the key selling point of the devices. All Galaxy series phones with the name 'Pro' will include a physical full QWERTY keyboard. While those Galaxy models branded 'Plus' will basically be an upgrade from existing models.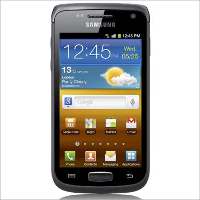 Meanwhile, the specifications of the new Samsung handsets are as follows:
Galaxy W
Flaunting a 3.7 inch display, Galaxy W falls in the higher segment and houses a 1.4 GHz processor. The capacitive display can support WVGA (800 x 480 pixel) Resolution and is capable for supporting 14.4 Mbps HSDPA (3G networks) for wireless connectivity.
Galaxy W features a 5 Megapixel camera that we assume is capable of recording 720p video. Packing a massive 1500 mAh battery pack, Galaxy W uses Bluetooth 2.1, WiFi, and has access to a number of Samsung's services such as Social, Game and Music Hub. The phone supports the new Kies Air feature as well.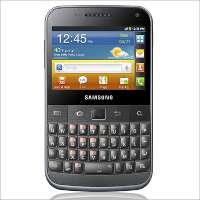 Falling into the higher-tier this handset is likely to be priced around Rs 25,000 or more.
Galaxy M Pro
The slim Galaxy M Pro is an improved version of the current low-end Galaxy Pro handset. The new Galaxy M Pro will feature a 2.66 inch HVGA (480 x 320 pixel) TFT display and will support 7.2 Mbps HSDPA 3G networks.
With a 1 GHz processor, Galaxy M Pro is aimed at professionals who want a Qwerty keyboard. The handset will come preloaded with Android 2.3 Gingerbread and will sport a 5 megapixel camera at the back as well as a VGA camera on the front.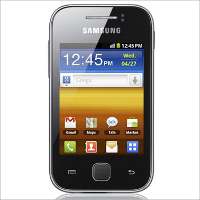 Along with Bluetooth 3.0 and WiFi, the Galaxy M Pro will come preloaded with enterprise level apps from Cisco Mobile, Webex, Sybase Afaria and others. Slotted in the middle-tier segment, this smartphone can be priced anywhere between Rs 16,000 to Rs 22,000.
Galaxy Y and Galaxy Y Pro
The entry level Galaxy Y will be a full touchscreen handset while Galaxy Y Pro will have a full Qwerty keyboard. Aimed at emerging markets and the youth, the Galaxy Y will have a 3 inch QVGA (320 x 240 pixel) TFT display, a 2 megapixel camera and a modest 832 MHz processor.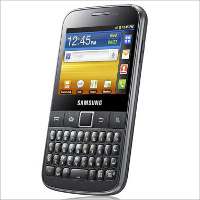 Promising 3G network support, this phone will feature Bluetooth 3.0 and WiFi for wireless connectivity. It will support Social Hub and Swype input integration to ensure easier social networking. Galaxy Y will come preloaded with Android 2.3 and will be available in a number of colours.
Galaxy Y Pro, a candy-bar handset with a Qwerty keypad, will be the true successor of the current Galaxy Pro handset. The new Galaxy Y Pro will support WiFi Direct and will also feature Social Hub Premium.
All four new Galaxy series smartphones will be showcased at the IFA 2011 expo in Berlin next week.