Samsung has silently made available another Neo branded device in India – Samsung Galaxy Tab 3 Neo. This tablet is currently available for around Rs 15,500 in India, very close to the few months' older Samsung Galaxy Tab 3 T211.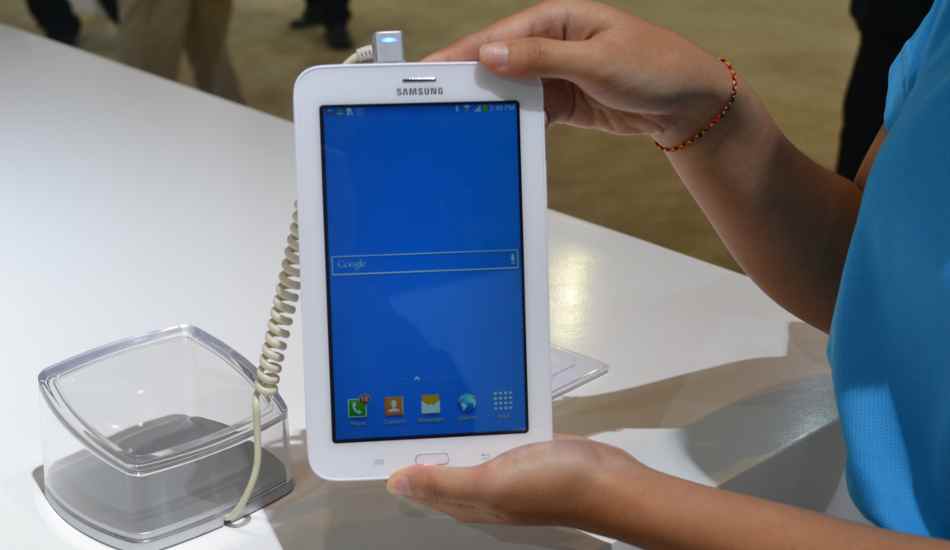 So what is the difference between the two? And which one should you buy? To get the answer of the questions, we have made a comparison based on the specifications of these two tablets here.
Design & Display
To start with, both the tablets come with a 7 inch touchscreen that too with the same 1024×600 pixels resolution. They look identical as well (atleast as per their pictures) but they are a bit different when it comes to dimensions. The Tab 3 Neo is taller, wider and slimmer than the Tab 3 T211. To be specific, Tab 3 Neo measures 193.4 x 116.4 x 9.7 mm (height, width, thickness) compared to 188 x 111.1 x 9.9 mm dimensions of Tab 3 T211. Also, Tab 3 Neo (322 grams) is a bit heavier than the other tablet (304 grams).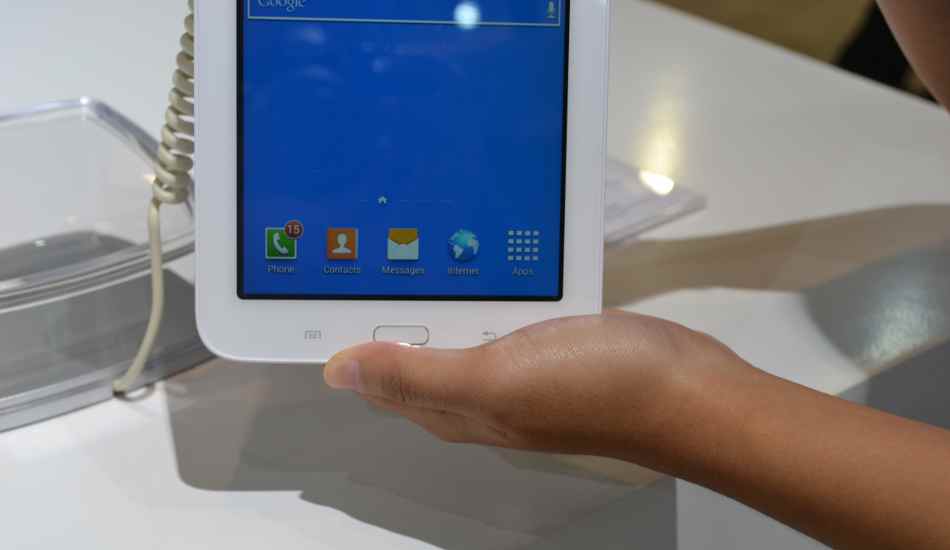 Battery
From the difference of weight, we thought that the Tab 3 Neo must have a bigger battery but that is not the case to be. The Samsung Galaxy Tab 3 Neo has a 3600 mAh battery against a much bigger 4000 mAh Li-Ion battery of Tab 3 T211.
The Tab 3 T211 is said to have a very good 20 hours of 3G talktime but no information about Tab 3 Neo's battery life is known right now.
Performance
Despite being released just now, the Samsung Galaxy Tab 3 Neo has the Android 4.2 Jelly Bean version. Samsung should have atleast armed it with Android 4.3 atleast while Android 4.4 KitKat version would have been ideal. The Galaxy Tab 3 T211 has the Android 4.1 Jelly Bean operating system. Being Samsung devices, they both have the same user interface.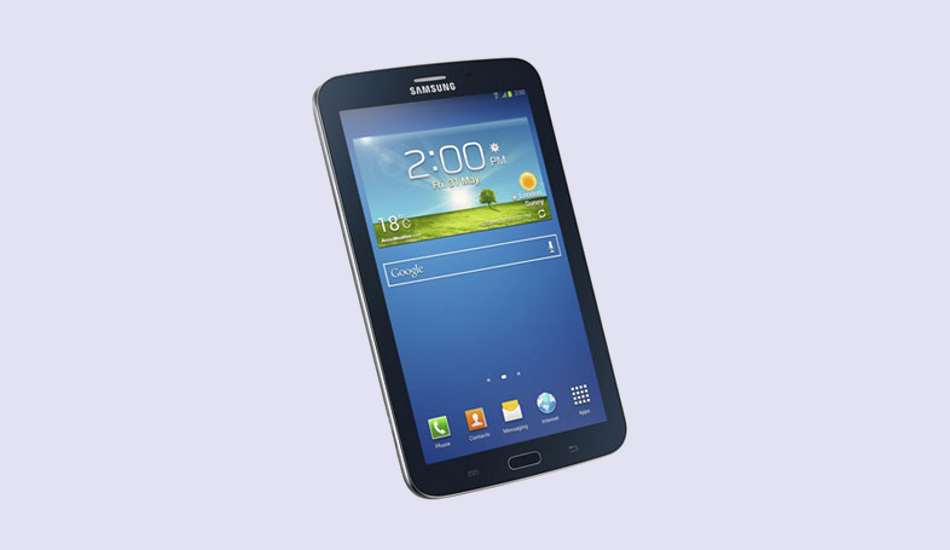 Both the tablets also have the same 1.2 GHz dual core processor and 1 GB RAM. So we think they would provide identical performance, unless they have different processors.
###PAGE###
Storage and connectivity
Both the tablets come with the same 8 GB internal storage and 32 GB micro SD card slot. In terms of connectivity also there is little difference between the two. To start with, the Tab 3 Neo comes with a micro SIM slot as the Galaxy Tab 3 T211 and both of them offer voice calling as well as 3G internet access.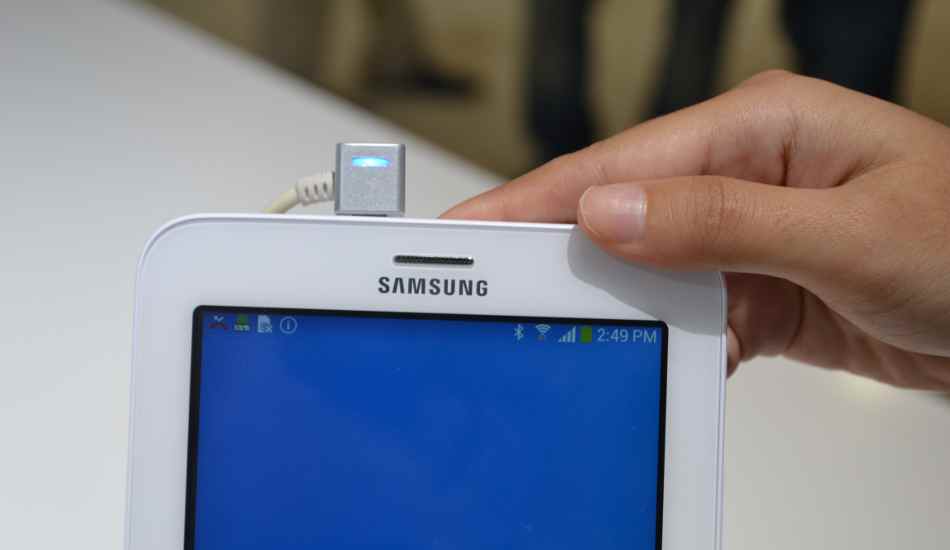 The Samsung Galaxy Tab 3 Neo has Bluetooth 4.0, USB 2.0, WiFi (b/g/n), and WiFi Direct as well. The other Samsung tablet has Bluetooth 3.0, WiFi, WiFi Direct, and DLNA. Both the tablets have GPS with GLONASS support as well.
Camera
The Samsung Galaxy Tab 3 Neo has a 2 megapixel rear camera only with CMOS sensor. There is no front camera in this handset. On the other hand, the Tab 3 T211 has a 3 megapixel rear camera and a 1.3 megapixel front camera.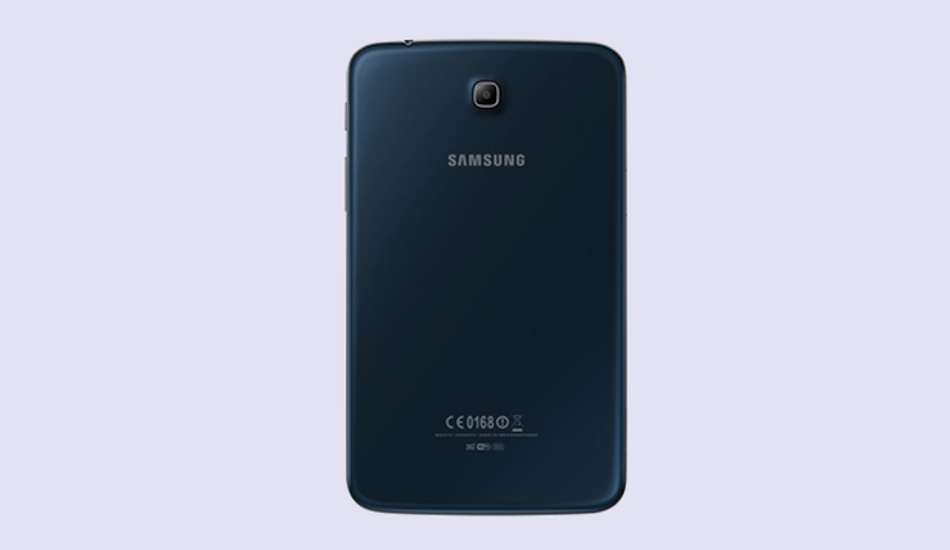 Conclusion
As per the specification, the new Samsung Galaxy Tab 3 Neo seems nothing better than the Tab 3 T211. The older tablet, which is currently available for a few hundred bucks less, rather looks much better than the Tab 3 Neo in terms of camera, battery, and even when it comes to design.