Samsung is quietly working to bring its next generation smartphone-tablet hybrid device as the Galaxy Note III. The Korea Times, quoting a Samsung official who wanted to be anonymous, reported that Samsung Galaxy Note III will feature 5.9-inch OLED display. This hybrid device will house the new eight-core Samsung Exynos Octa mobile processor. The Galaxy Note III is expected to be announced in sometime second half of this year.
Samsung has been munching the success pie with its "Phablet" (smartphone and tablet) with Galaxy Note and Galaxy Note II devices. Now the company is rumoured for working on a 5.9-inch Galaxy Note III device. This hybrid device will feature OLED display as reported but we believe it might be the HD Super AMOLED display with full 1080p HD resolution.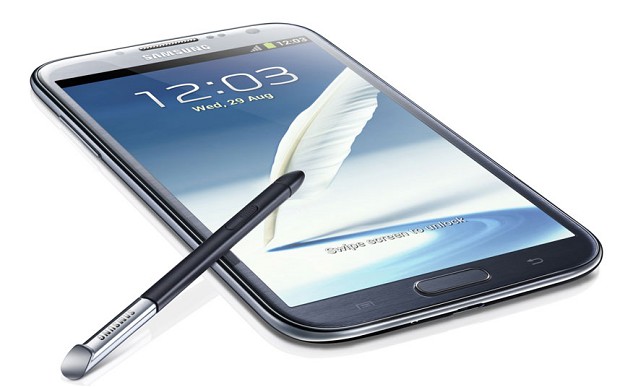 Inside this massive screen bearing device will be the new eight-core Samsung Exynos Octa mobile processor based on ARM's big.LITTLE architecture. As per this design, there will be four Cortex-A15 based powerful cores to carry all the workload and other four Cortex-A7 based cores to carry off the menial tasks of the system. Along with this processor, the company will pack 2 GB RAM.
Samsung's Galaxy Note III will complete with other large screen display bearing devices with relatively lesser price. For instance, Huawei Ascend Mate features 6.1-inch massive display packing self-developed 1.4 GHz Quad-core mobile processor and 2 GB RAM. However, Huawei boasts of the new Magic Touch technology that gifts a super sensitive display usable even with gloves which is similar to the PureView HD+ feature of the Nokia Lumia 920.
Sure, larger screen real-estate is welcome but that makes the device relatively bigger to hands as well as pockets. We shall wait for more details on the Galaxy Note III.