The Samsung Exynos 5 octa core processor going forward would be able to offer much improved performance than before as Samsung has announced the launch of the Heterogeneous Multi Processing (HMP) solution for the processor to fully utilize its ARM big.LITTLE technology.
Samsung had announced the Exynos 5 Octa processor in July this year which has four ARM Cortex-A15 processor cores, clocked at 1.8 GHz, and four ARM Cortex-A7 processor cores clocked at 1.3 GHz in the ARM big.LITTLE processing technology implementation. Samsung Galaxy S4 and the upcoming Samsung Galaxy Note 3 are the only devices to have the processor.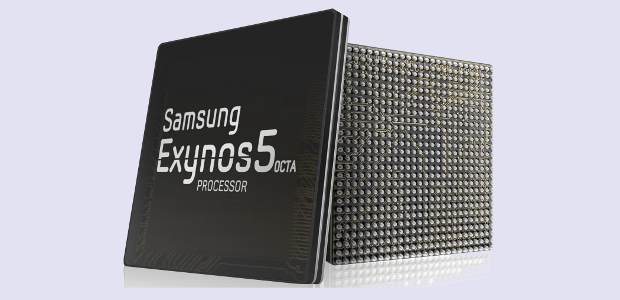 Currently the Samsung Exynos 5 Octa processor is able to either use the high performance A15 quad core processor cluster or the power saving A7 quad core processor cluster but with the HMP solution the processor would be able to utilise all the eight cores simultaneously to run any application.
The HMP solution allows application developers to fully utilise the potential of the Exynos 5 processor and unlock all the eight cores of the processor simultaneously for superior performance on the device.
The HMP solution will be made available for the developers and ultimately to the customers in the coming few weeks. The major benefit of the new feature would be increased performance for applications, games and internet application which will now get more processing muscle.