Last Monday, many like me would have been pleasantly shocked seeing their morning newspaper. It wasn't any news or any 90 per cent deal offer but it was a simple advertisement of three mobile phones. What was shocking was the company's name – Ringing Bells. Not a single tech journalist knew about the company prior to that and everyone were at their wit's end as how come a company, which was previously unheard of, could come out with full front page advertisements in several newspapers. Surprisingly, the company was advertising only affordable phones-the costliest phone of the company costs just Rs 2,999. Note that for a full front page ad in a national daily one has to cough up about Rs 10-15 lakhs at least.
But the surprises from Ringing Bells just did not stop there. Today, it announced an Android smartphone for just Rs 251! Yes, you heard it right. We quickly did an online search and I could not find an Android phone below Rs 999, let alone a phone with Android 5.1 version or a smartphone with a quad-core processor. In fact, the Freedom 251, which is set to be launched later today, offers specifications which are till now not seen in any phone below Rs 1,000.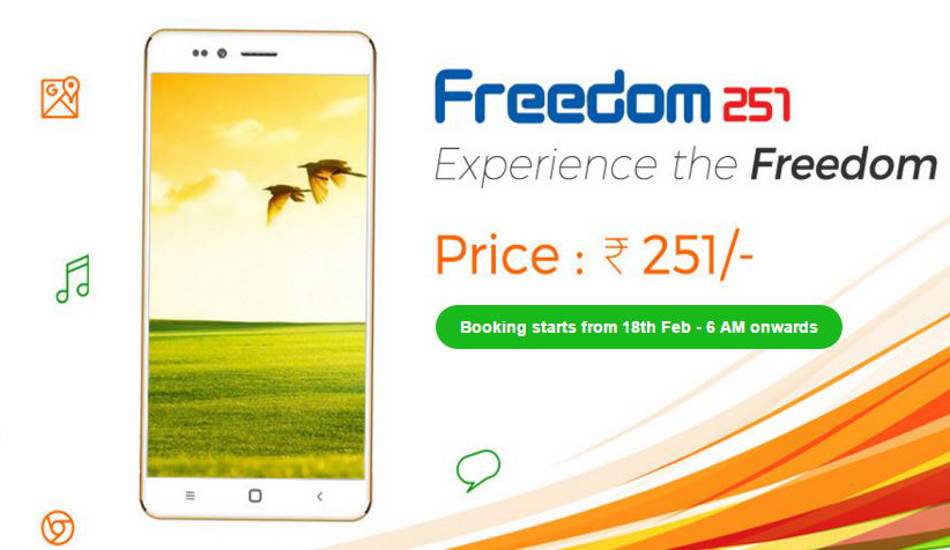 From my maid to my company's Chief Technology Officer, everyone is now talking about the phone, even those who proudly flaunt their latest iPhones.
Call me a sceptic, but I got a feeling of deja-vu. The excitement was similar to when we were told about the Aakash tablet, which never lived up to the huge expectations. At that point too, Datawind which brought that tablet got a similar reception. At that time there were no Android tablets that cheap nor was Datawind a well known name then. Words like unbelievable, unprecedented used to fill the air. Many like me rushed to book the tablet, only to be disappointed later.
Datawind failed miserably to meet the demands. Many who booked the device saw their orders cancelled or postponed. I got a call from Datawind several months after I booked the device, by which time there were much better tablets in the market.
Hopefully, Ringing Bells will not repeat Datawind's mistake. It is quite possible that few months down the line there would be several such cheap Android phones (perhaps with similar or better specs) as the Freedom 251; after all who earlier expected to see phones with octa core processor and 2 GB RAM being sold below Rs 10,000.