Global smartphone giants Research In Motion (RIM) and Samsung have announced exclusive experience zones for customers in Delhi and have also announced plans for opening more such stores in cities across India.
The companies claim that customers can get a detailed and much more informed experience of devices in these stores, where trained staff is always available to assist customers with their queries and doubts. The entire range of products offered by the companies is also showcased in these stores and people can try them there.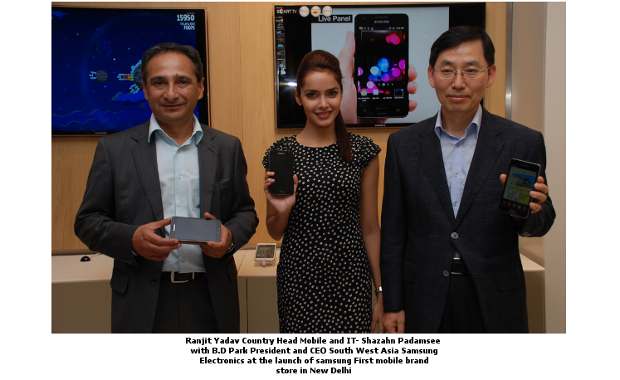 Although these exclusive experience zones offer a more holistic approach to customers by allowing them to experience devices first hand and getting in depth information about products, these stores, however, offer no special deals like the ones offered by retail mega stores such as Chroma, Jumbo, Reliance and Vijay Sales.
Just to find out the difference in price we contacted both Samsung and BlackBerry stores to inquire after the prices of two randomly selected handsets – Samsung Galaxy Note and BlackBerry Bold 9790.
While Samsung's store quoted a price of Rs 33,350 for the Galaxy Note, in Chroma the same smartphone is available for Rs 32,990 along with a complimentary Kodak pocket camcorder worth Rs 5,499 plus bundled freebies like flip cover, and a free Sennheiser headset, which is a standard offer across all retail outlets.
BlackBerry store too is offering the BlackBerry Bold 9790 for Rs 26,500; while the same is being offered for Rs 25,990 at Chroma along with a complimentary car charger.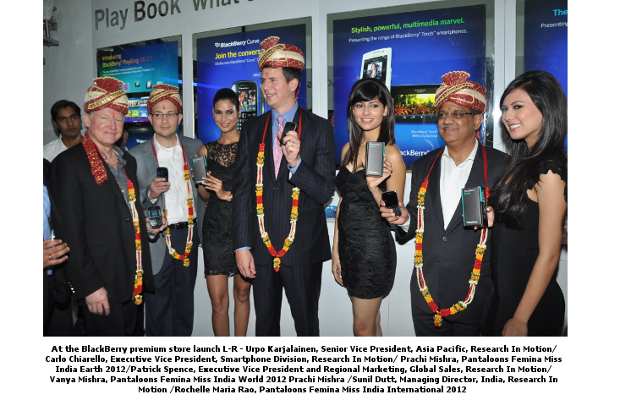 However, these exclusive stores of RIM and Samsung miss out on one of the major and most vital elements – comparison. In multibrand stores, users can compare devices of different brands. For example, a user can easily compare an LG Optimus Black with a Samsung Galaxy S Plus. This can't happen in exclusive experience zones.
Agreed, experiencing a device is most important, but when it comes to a holistic approach, specialty experience zones miss out by a big margin.