Samsung's Galaxy S III smartphone, which is set to be launched in India today, has been praised world over for its innovative features and powerful specification.
In case you are considering to buy this phone on first day of its launch, here is a roundup of what the international press have to say about this phone which might help you decide whether to go for this one or not.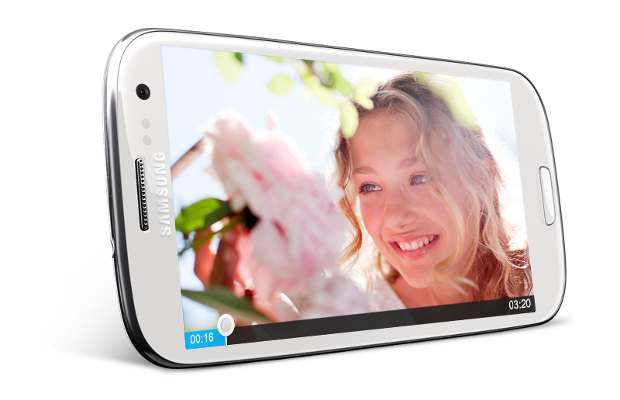 Engadget
The best thing about the Galaxy S III is that it's more than the sum of its parts. Individually, the slightly larger and better display, stronger processor and faster camera may not sound that special, but in daily operation they score major combo points: gathering up all the best bits of the older Galaxy S II and re-working them into a solidly modern (read: mid-2012) device.
The power and storage-hungry Android user simply cannot go wrong with this purchase, and neither can those looking for a great camera.
The Samsung Galaxy S III is a spectacular phone. A big part of what makes it spectacular is its incredible specs sheet. Yeah, although its specs can easily be rivaled by strong competitors like the HTC One X, which also has a quad-core processor and the other beloved tech goodies, the Galaxy S III manages to shine brighter, thanks to its superior user experience. It doesn't falter as far as core functionality goes, and it even takes care of the minor stuff, trying to improve every possible aspect of your usage.
For a first time ever, TouchWiz actually feels like a good thing. It doesn't completely cover up the great ICS user interface, but changes it just enough to make the phone feel different from the stock experience.
Well, the device is bulky. You'll definitely have to forget about the comfort of using it with one hand only. But that's the way it is with this new breed of Android superphones.
The Galaxy S III is a technological triumph. Not at first sight, perhaps, but Samsung has done the overwhelming majority of things right. The camera is easily the best I've used on an Android device, the processor claims the title of benchmarking champion, and the customisations layered on top of Ice Cream Sandwich are mostly unobtrusive and sometimes even helpful.
While neither the display nor the construction materials on the Galaxy S III are the best possible, both represent acceptable compromises that help Samsung balance out the rest of its class-leading spec sheet.
The extra-large size of this phone, even with its great ergonomics, may prove to be a stumbling block for those who can't comfortably fit a 4.8-inch handset into their daily routine.
The Samsung Galaxy S III is the Ferrari of Android phones, with a gorgeous 4.8-inch 720p resolution display, an impossibly slim and light casing and a quad-core engine that goes like stink. This super-premium phone is very expensive, and the more you push it, the quicker it guzzles battery juice. It's certainly not a phone for everyone, but expects it to give the iPhone a good run for its money.
No, this isn't the epiphany in metal, ceramic and glass we were hoping for from Samsung, but if the company had to compromise in some places on the Galaxy S III, we'd rather accept a somewhat plasticky handset with the incredible performance, brilliant screen and great camera than a nicely-dressed dog.