Qualcomm, which announced first colour Mirasol based e-Reader few days ago with Kyobo eReader in Korea, is now in talks with other vendors to bring out more such e-Readers next year, but did not divulge the dates for such launches.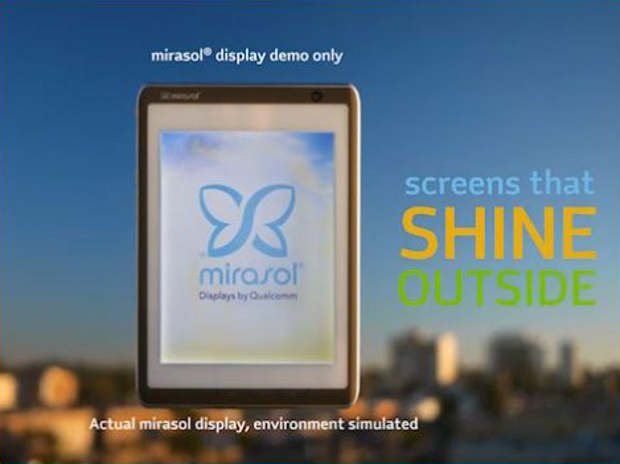 "Qualcomm continues to discuss product development with many potential customers globally and expects to announce additional partnerships and products in 2012," Qualcomm told The Mobile Indian.
"It will be wholly focused on addressing and redefining the e-reader category in the short-term and will target the smartphones in the long-term," added the company.
This means that smartphones based on Mirasol display will not be launched any time soon, as the e-Readers itself will take at least three months to arrive elsewhere (apart from Korea).
Smartphones based on the Mirasol display will offer very long battery life with even smaller capacity batteries there-by reducing cost and also will offer better view even in the bright sunlight.
Mirasol, is a reflective displays, based on Interfero Metric Modulation (IMOD) technology, offer a significant reduction in power consumption as compared to other display technologies, while extending device battery life, enabling new features, and reducing environmental impact. Moreover, these displays require no supplemental lighting in most ambient lighting environments and can be viewed in bright sunlight.
Mirasol display dramatically increases feature options for users, design space available to developers, revenue streams for carriers, and differentiation for manufacturers of mobile devices.