OnePlus has officially confirmed that it is working on the latest OnePlus 5T. The company's CEO Pete Lau has confirmed two things: the official name and presence of 3.5mm headphone jack. Further, the phone has been reportedly spotted during appeared during Paris Game Week.
Starting with the official name, Pete Lau said that it will be retaining the headphone jack, which is abandoned by Apple and Google, in its flagship device and he has also revealed that it would be called as OnePlus 5T.
Lau said that OnePlus will keep the headphone jack as audio quality of the wireless earbuds ate not par with the wired ones. He further added that nearly 80 percent of OnePlus users use in-jack headphones. He says that "keeping the headphone jack allows our users to continue to take full advantage of the excellent range of audio choices on the market."
You might also like this:
'); // ]]>
"Sometimes, industry trends go against our core beliefs. This is one of those times when we respectfully disagree on what it means to be courageous. That's why we're proud to announce that we're keeping the headphone jack for the OnePlus 5T – and confident that our product decisions for our upcoming device will offer the best flagship experience possible," Lau said in a blog post.
Meanwhile, OnePlus 5T has been spotted in a photo shared by e-Sports player Alessandro Palmarini on his official Twitter handle. The photo basically shows a smartphone with almost bezel-less design, which is said to be none other than the OnePlus 5T.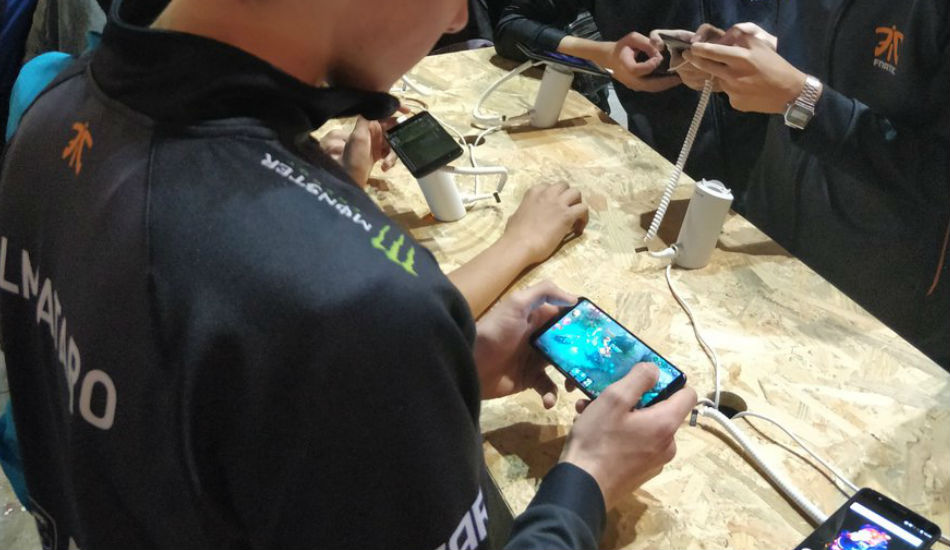 There is also a OnePlus 5 model that happens to be sitting right next to the new smartphone. It is important to note that Palmarini's e-Sports team is sponsored by OnePlus, which adds some weight to the claim. The photo was taken during Paris Game Week.