The invite mode, which was introduced by OnePlus in India, is one of the most irritating and weird methods to sale devices in any market. But it was there for about a year and now OnePlus on the occasion of its second anniversary, which it is celebrating on December 17, has decided to make available the OnePlus 2 and OnePlus X without any invite. While OnePlus 2 will go invite free forever from December 5, the OnePlus X will be available through open sales only for December 5-7.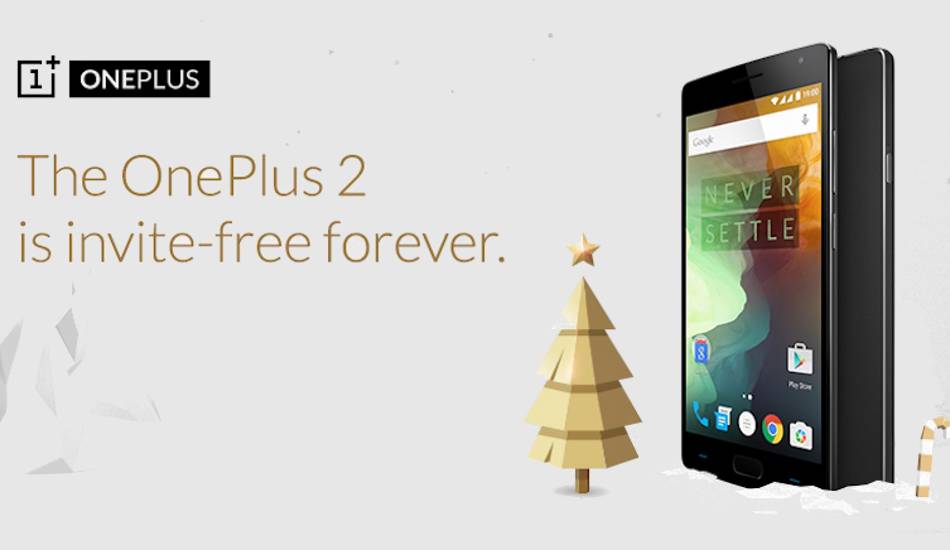 Announcing the open sales, OnePlus in a blog post said, "Speaking of cheer, we're ringing in the holiday spirit by making it much simpler to give the gift of OnePlus this year. Starting at midnight on December 5, not only will the OnePlus 2 will be invite-free forever … we're also making the OnePlus X invite-free all day December 5-7."
RELATED: OnePlus 2 Review
But looking at the competition OnePlus X is facing these days, I am quite hopeful that it too would go the open sale channel or lag behind the others. Nonetheless, the OnePlus X is quite a decent device as is the OnePlus 2. Launched at Rs 16,999, the OnePlus X is one of the best smartphones under Rs 20,000. It offers 5 inch full HD display, Android Lollipop operating system 2525 mAh battery, 2.3 GHz Snapdragon 801 quad core processor, 3 GB RAM, 16 GB internal memory, 128 GB micro SD card slot, dual SIM, 4G etc
RELATED: OnePlus X Review
Meanwhile, OnePlus is also offering up to 90 percent discounts on various accessories. For instance, the OnePlus 2 StyleSwap covers are available at 50 percent discount while few OnePlus One accessories can be brought at 90 percent discount.
Last week, OnePlus also announced an exchange offer under which all its devices – OnePlus 2, X, OnePlus One – are available. To read the full report, click here.