Nokia is actively working on Windows Phone 7.8, to be released for existing Lumia devices. GadgetnMore noted that the new breed of Lumia exclusive apps will include Ringtone Maker. As per the available details, this Ringtone Maker will work only on Lumia devices running Windows Phone 7.8.
While showing the working version of Windows Phone 8 on Lumia 920 and Lumia 820, Nokia is almost ready for its release. However, Microsoft will first formally unveil Windows Phone 8 and will talk about its features at large. Meanwhile, Microsoft will also share details about the Windows Phone 7.8 update for current Windows Phone 7.5 Mango based devices.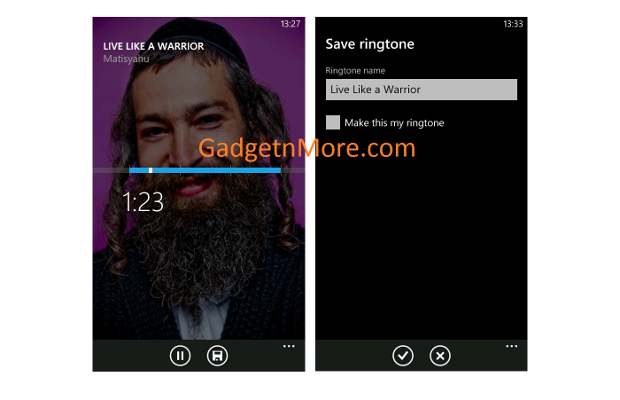 Windows Phone 7.8 will basically bring the Homescreen experience of Windows Phone 8 and a couple of additional features. Nokia has already started working on Windows Phone 7.8 update and will also introduce a few exclusive apps for current Lumia device owners, since they won't be getting the Windows Phone 8 update.
Nokia will release a Ringtone Maker for Windows Phone 7.8 and this update is due after Windows Phone 8 is officially unveiled. Lumia device owners can expect some exclusive apps as Windows Phone 8 will not be ported for their hardware.
The current Lumia lineup includes Lumia 900, Lumia 800, Lumia 710 and Lumia 610, but it is still not clear whether the entry level devices will get Windows Phone 7.8 update or not.
Image Credit: GadgetnMore