Nokia will launch three new smartphones &#151 Nokia 600, 700 and 701 &#151 running Symbian Belle by September-end in India.
A person familiar with the development said to The Mobile Indian, "Nokia has still not finalised the exact date of launch but is planning to launch Nokia 600, 700 and 701 running on Symbian Belle around Diwali in India. It is still working on the pricing of the devices."
Nokia 600
The new Nokia 600 is said to be among the loudest smartphones from Nokia, rated at 106 phon for loudness. Since it comes with an FM transmitter and an FM receiver, you don't need earphones to listen to your favourite radio station.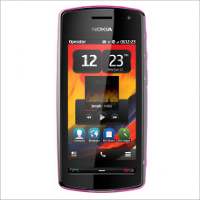 The Nokia 600 weighs a mere 100 grams while sporting a 3.2 inch capacitive touchscreen with 640 x 320 Pixel display resolution. It has a 5 Megapixel camera with LED flash, which is capable of taking 720p video and high quality still images.
Nokia 600 also has a Near Field Communication chip that can be used with emerging NFC apps and accessories such as Nokia Play 360 speakers. NFC-enabled versions of Angry Birds and Fruit Ninja games will come pre-loaded on the device.
NFC is a short range wireless communication technology which allows communication between two devices that are at a distance of up to 20 cm apart. Thus, NFC enabled devices can be used for making mobile payments, for mobile ticketing, and as keys for accessing cars, homes or hotel rooms.
Nokia 600 will be available in pink, lime, white and black colours, and will cost around Rs 11,800.
Nokia 700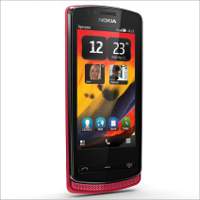 Weighing less than 100 grams, the Nokia 700 has a 3.2 inch ClearBack AMOLED Display with Gorilla Glass technology to prevent damage. This Symbian Belle running smartphone supports pentaband radio and 3G networks. It is powered by a 1 GHz Processor and features Bluetooth, WiFi, FM radio, a digital compass and GPS sensor.
With 2 GB of onboard memory, this handset uses a 5 megapixel camera with LED flash. Like Nokia 600, the 700 too comes with Near Field Communication built-in. The phone has a speaker at the bottom. Nokia 700 will be available in grey, silver, white, coral red, peacock blue and purple colours. Its body moreover is said to be made entirely of recycled materials.
It is to be priced at around Rs 17,200.
Nokia 701
The 701 has a 3.5 inch IPS LCD display with ClearBack technology, wrapped in Corning Gorilla Glass. Nokia claims the 701 handset to be its brightest smartphone.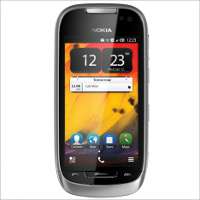 This handset comes with a new, fast graphics co-processor which will have four times the graphics memory of previous Symbian handsets. This new graphics chip will be coupled with a 1 GHz processor to give the best possible performance with Symbian Belle.
At the back is an 8 megapixel camera with dual-LED flash and the front facing VGA camera supports video calling. By default the phone comes with 8 GB of onboard memory, but it can take up to 32 GB via a memory card.
Similar to the 700, this model features a Near Field Communication chip and will have NFC-enabled versions of Angry Birds and Asphalt 5 games. Nokia 701 promises up to 8.8 hours of Talk time over 3G networks and 17 hours over GSM. Evidently a high-end handset, Nokia 701 will come in steel dark, amethyst violet and white colours. It is expected to cost approximately Rs 19,000.