Motorola Mobility has announced the availability of its new Razr Maxx smartphone in India. According to the company, the phone offers longest battery backup amongst all the smartphones, which is about 17. 5 hours of talktime on a single charge.
Razr Maxx is priced at Rs 31,590 and will be available in select cities, at select retail stores, from tomorrow onwards. Motorola has also announced an affordable smartphone in its Razr series, which is called as Razr V. However, Motorola has neither announced the price nor the availability of Razr V in India yet.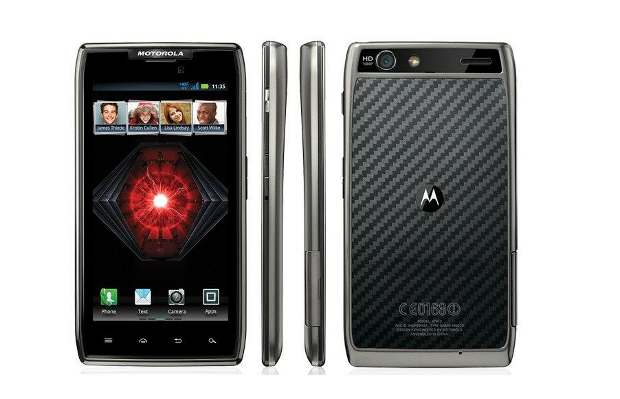 Motorola Razr Maxx will be available with Android 2.3 (Gingerbread), and will receive an over-the-air upgrade to Android 4.0 (Ice Cream Sandwich) soon after.
Both smartphones sport the Razr design, with sculpted face and diamond-cut aluminum accents. Motorola has also ensured that the phones are rugged as their bodies are made of Kevlar fiber which is known for its strength. Besides, the touchscreen has been built using scratch-resistant Corning Gorilla Glass. Both the phones are water resistant too thanks to the splash-guard coating.
###PAGE###
Motorola Razr Maxx comes with longest battery life with a 3300 mAh battery and a claimed battery back up for 17.6 hours of talk-time on a single charge. The phone comes with a 4.3-inch Super Amoled Advanced display. And the best part is that despite a big battery, the phone is incredibly thin at just 8.99 mm.


Motorola Razr Maxx comes with 8-megapixel rear-facing camera with 1080p video capture and front-facing HD video camera. Motorola has also used government-grade encryption that protects your email, contacts and calendar.
Under the Kevlar built chassis lies a dual-core 1.2 GHz mobile processor coupled with 1 GB RAM and 16 GB memory out of which only 11.5 GB is available to the user. Motorola will also include a 16 GB memory card in the package for the Razr Maxx.
###PAGE###
Motorola Razr V on the other hand is just 8.35 mm thin and has the same 4.3 inch screen as the Razr Max. Besides, it has an 8 megapixel camera like the other phones in the current Razr lineup. However, we do not know about the processor and other details though.
A unique feature that has been recently included in the Motorola smartphones is the 'Smart Actions', which is a tool that lets you automate your phone's settings throughout the day. For example, you can set your phone to automatically turn off its ringer when you get home from work and set it to turn off email while you sleep, or dim the screen when battery life gets below 30 percent.
"Razr is synonymous with design excellence and both Motorola Razr Maxx and Motorola Razr V reflect that," said Robert van Tilburg, senior regional sales director, South Asia, Motorola Mobility. "With its fantastic battery, Motorola Razr Maxx is in a class of its own. Not only do you get everything you love about the Motorola Razr, but now you get the power to last through marathon calls, hours of surfing the Web, or streaming movies. You'll drop long before this phone ever does. With Motorola Razr V, we've created the perfect smartphone for stylish, smart and tech-savvy consumers who want great looks, great performance and great value."