vMicrosoft has updated its SkyDrive cloud storage service which brings fresh set of features such as open document format support. Besides, Microsoft SkyDrive also allows sharing of Short URLs with friends and contacts. The SkyDrive website will support up to 300 MB file uploads through the browser. Microsoft SkyDrive Team's official account.
The SkyDrive is a free cloud-storage service offered by Microsoft for the Windows Live account and Windows Phone users. SkyDrive allows storing data right from the mobile phone using the official app for the Windows Phone and iOS platforms.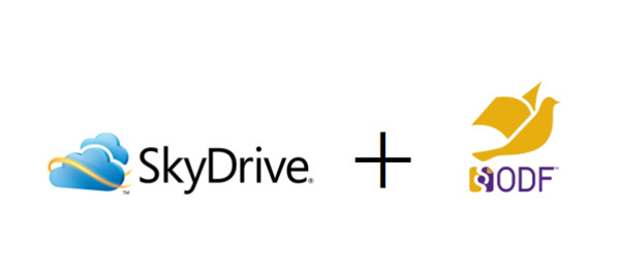 As per the new improvements levied by the SkyDrive developers, it now supports the Open Document Format for storing and viewing the documents. Often the SkyDrive users complained about the long web links created for images and documents uploaded. Those long URLs will now be shortened with special URL shortening service so that it can be shared over IM, SMS, and social network.
SkyDrive update comes immediately after the buzz about Google Drive spikes on the web. Soon Microsoft will release an updated version of SkyDrive which will tightly integrate the Drop- box like Live Mesh service as well.