OPPO has announced a new Limited Edition N1 that will ship with CyanogenMod pre-loaded on the smartphone. This OPPO N1 Limited Edition smartphone is expected to ship internationally for $570 (Rs 36,100 approximately) from December onwards. The OPPO N1 Limited Edition will have the same hardware as the OPPO N1 smartphone.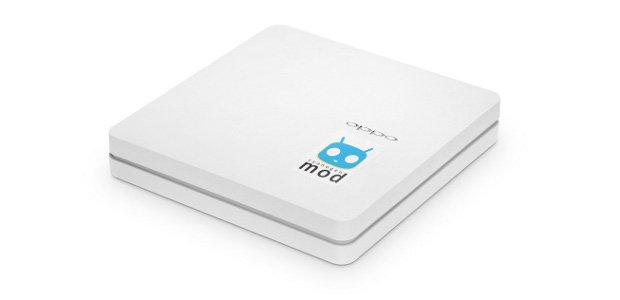 OPPO, a Chinese handset maker entered Indian market earlier this year with Find 5. The new flagship smartphone N1 packs some new hardware and is loaded with imaging capabilities. The OPPO N1 Limited Edition will have the same hardware as the OPPO N1. The smartphone has a 5.9-inch IPS LCD display with full 1080p HD resolution and pushing pixel density of 377 pixels per inch. OPPO has powered this handset with a quad-core 1.7 GHz Qualcomm Snapdragon 600 mobile processor with Adreno 320 graphics and 2 GB RAM. The OPPO N1 will have 16 GB/ 32 GB on-board storage without any card slot.
The Limited Edition OPPO N1 will come with CyanogenMod third party custom ROM pre-loaded on the smartphone. Not only that, the company has partnered with CyangenMod to offer other goodies like CyanogenMod stickers, CyanogenMod packagine and special designed case featuring Cid and Ollie – the mascots for CyanogenMod and OPPO mascots.
The CyanogenMod will work out of the box and adds the advantage to try out several third party apps and tweaks on the device. The CyanogenMod has been customised and optimised specifically for the OPPO N1. Also the regular OPPO N1's ColorOS system will support easy installation of the CyanogenMod from the recovery – recommended only for advanced users.
This unique partnership marks an important milestone in Android mobile OS history where a handset maker has exclusively partnered with third-party custom ROM maker. The CyanogenMod supports large variety of Android OS based smartphones but at the cost of warranty from respective handset makers.