LG has just announced the launch of its Optimus 3D Cube, which is the next version of its earlier Optimus 3D smartphone, though it will only ship to South Korea right now.
At 9.6 mm, the new phone is slimmer than the outgoing model which comes at 11.9 mm thickness and is also lighter at 148 grams compared to 168 grams of the Optimus 3D. The Optimus 3D Cube also comes with a faster 1.2 GHz dual-core CPU and 16 GB of built-in memory.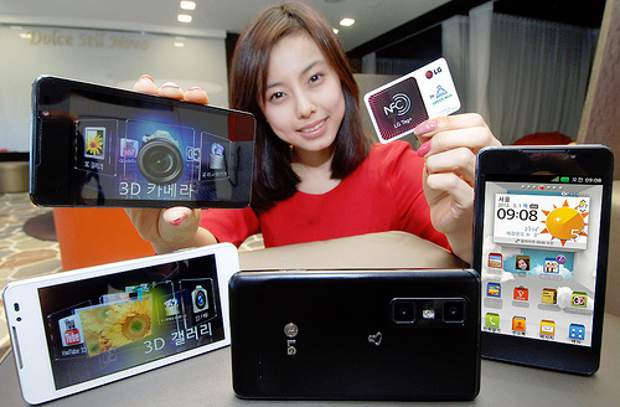 While currently the Optimus 3D Cube will come with Android 2.3 version, it is likely to be upgraded to Android 4.0 soon, just like other LG models, though the press release doesn't mention this upgrade.
The phone will be unveiled at the Mobile World Congress in a couple of days for the rest of the world to see. One of the best part of the phone is its ability to edit the 3D videos and images captured using its pair of 5 megapixel cameras.
There is another feature called Decorate My Phone, which allows users to change the icons of the apps using downloaded or captured images. It will come with a whole host of 3D games and maps that can be enjoyed on its 4.3 inch display.
The new Optimus 3D Cube will come with NFC (Near Field Communication) capability and LG Tag Plus (Tag +) which allows the phone to switch to different modes like sleep mode, office mode, auto mode when placed to the corresponding NFC tag.
LG also claims that the smartphone has the brightest 3D display with 520 (2D) / 250 (3D) Nitro brightness, in fact LG has already filed to get the entry into Guinness Book of World Records for this.
The phone is price at 847,000 won (Korean currency) which is approximately Rs 37,000, a decent price if it makes to India at the same price.