Korean consumer electronics and mobile device manufacturer LG has announced a 5 inch full HD LCD panel for smartphones – the highest resolution mobile panel to date. The display will allow smartphone users to view full HD content in the same quality as they see it on TVs and computer monitors.
Bearing a resolution of 1920 x 1080 pixels, this newly introduced display takes the display resolution to a whole new level. Till now iPhone's retina display was regarded as the display with the highest resolution when it comes to smartphones but the things are expected to change a bit now.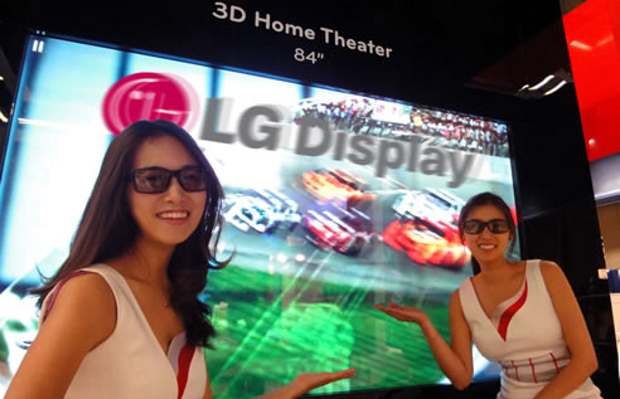 LG's 5 inch full HD Liquid Crystal Display panel is a step forward past existing mobile display technology. The LCD panel based on AH-IPS (Advanced High Performance In-Plane Switching) technology featuring a 440ppi pixel density and 1920×1080 resolution, provides full HD quality on a smartphone.
AH-IPS panels also express the original colour of images highly precisely, and feature a wide viewing angle as well as stable display image and rapid response speed when touched. Along with this, the display features higher brightness levels and lower power consumption making it appropriate for outdoor use as well.
The 5 inch full HD LCD panel of LG display is expected to be released during the second half of this year, and will be on exhibit for the first time at SID 2012 Display Week in Boston starting June 4. While nothing concrete can be said about the adoption of the display in upcoming devices by various manufacturers, LG is expected to utilise this display in the devices to come.