Intel, world's largest chip maker, plans to bring smartphones based on its Atom processors. The smartphones will be based on Android operating system and Atom processor.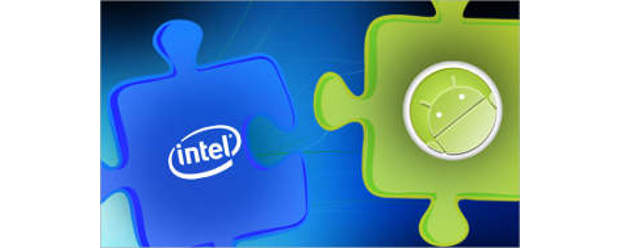 Speaking at the Intel cloud summit, R Ravichandran who is Intel's India and South Asia sales director, said, "Google TV, which uses Intel processors has already debuted. So are Ultrabooks and tablets with Intel processors. Next year, you will see smartphones with Atom cores make their debut,"
Atom based tablets are already available with as many as 35 companies were using the new platform in the first half of 2011 or later. Intel has already said that the devices wouldn't just be limited to Windows 7 or Intel's own MeeGo (Now dead) and would use Android as well.
Intel had announced the availability of its first Atom processor designed for smartphones and tablets in mid-2010.
The chip, which was earlier known as Moorestown, is now called Z600. It provides average 4-5 hours of battery life for cellular browsing or video viewing but over 10 days of standby and about 2 days of audio.
The chipmaker had also claims much better performance than a typical smartphone, with about 1.5 to 3 times more raw computing power as well as a GMA 600 graphics core that supplies more visual details through OpenGL ES 2.0 and hardware video acceleration. It can record video at 720p and play it back at 1080p. Z600 also supports Hyper threading, which means that it behaves like two cores in certain cases. In burst mode, the chip very briefly spikes performance when needed.
To keep the footprint small, Intel is using a full system-on-a-chip with the graphics and most other components built in the chip itself.
Intel is providing different processors to the OEMs (Original equipment manufacturers) – chips up to 1.5 GHz for smartphones and 1.9 GHz for tablets.
Notably, today even Quad core chips are now available for smartphones. It will be interesting to see how Intel manages to compete as a late comer to the space.
Google has already released the Android version optimised for x86 architecture (which is suitable for intel's processors), which means that smartphones using Atom processors are not that far off.