Huawei has unveiled its most powerful smartphone yet. Named as Honor, the Huawei smartphone comes with the latest Android 2.3.5 Gingerbread operating system with a high-definition (HD) 4 inch capacitive touchscreen. The phone is expected to be roll-out in India by December.
It has the largest 1,900 mAh battery in its class, and according to the company it gives a three day back up to the phone, which address one of the biggest concerns in a smartphone.
With a 1.4 GHz processor, an 8 megapixel HDR[2] enabled camera and a 2 megapixel front facing camera, Huawei Honor is indeed a very powerful device and is also sleek with 10.9 mm thin body and weighs just 140g.
"Huawei Honor encapsulates the Huawei brand – it features simple-to-use, advanced technology that allows people to share and connect easily. Honor provides a package of features that elevates the smartphone user experience, including an ultra-long battery life, so critical to the performance of smartphones but yet is often downplayed," said Victor Xu, chief marketing officer of Huawei Device.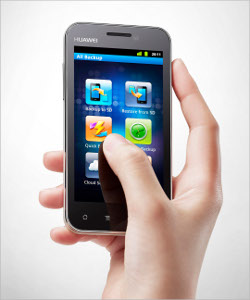 "Consumers now have a high-performing smartphone that lets them communicate, connect, entertain and share content for an extended period of time without compromising on looks, technology or style," Victor added.
Honor comes with an exclusive Huawei user interface which is easier to customise and manage, as well as a dynamic weather widget. Honor also features a Gyroscope which enables a better gaming experience. The smartphone is DLNA-certified which ensures interoperability with other DLNA-certified devices such as digital cameras, game consoles and TVs.
According to the press statement, Honor will be commercially available in Asia-Pacific, China, Russia and the Middle East in next three months. Initially launched in Black, Honor will be released in more colours closer to the Christmas holidays.
In our interaction with Huawei India, its officials had said that they will be launching two to three high end phones by the year end and Honor along with the Vision will be the ones to be launched.