HTC shared a teaser image on its official Facebook account indicating new range of smartphones due at the Mobile World Congress 2012.
HTC is expected to introduce new range of smartphones with a new brand named – One. Four or may be five new products are expected to be launched in five days from now. HTC put up a cryptic image of phone with '5' in the center on its Facebook page.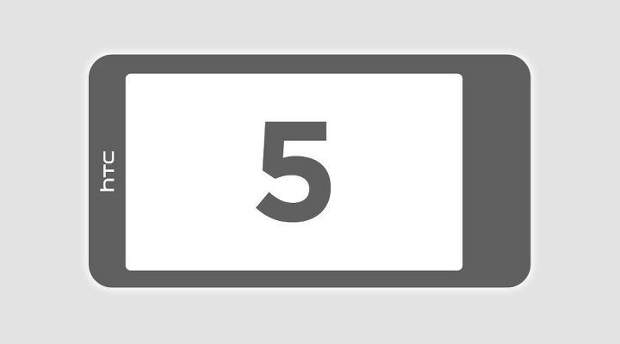 HTC is expected to launch couple of new products with new product family name – One. These new products include One S, One X, One V and One XL (tablet). Quite possible that there's a fifth product and that's what the numerical five in the teaser image stands for.
Out of these four, the HTC One X will be the company's first quad-core mobile processor based handset and the letter X will be superscripted the word One for its branding. This smartphone is touted to have Nvidia's Tegra 3 mobile processor that has total five processor cores – four main cores and a component core. That too could mean the five in the teaser image.
The HTC One S will be a dual-core smartphone with 1.5 GHz Qualcomm Snapdragon mobile processor. While the previously leaked HTC Primo will be a mid-range handset branded as One V with Beats Audio branding and feature 3.7-inch Super Amoled display with Gorilla Glass.
At the convention, the company is also set to unveil its first quad-core tablet as One XL and previously codenamed as Quattro. Let's hope this tablet has good features and is competently priced unlike the Jet Stream which did not hit Indian shores till now.
As of now, there's no official indication about the actual products set for launch at the Mobile World Congress 2012 which starts from February 25 in Barcelona, Spain.