Nokia has formally announced its first large-screen phablets – Lumia 1520 and Lumia 1320 – sporting Lumia Black update at Nokia World 2013 in Abu Dhabi, UAE. These new tablets feature the 6-inch LCD display and powered Qualcomm Snapdragon mobile processors. The Lumia 1520 is the top of the line phablet with quad-core processor while Lumia 1320 features a dual-core processor. We got up close with these two new devices at the Nokia World 2013.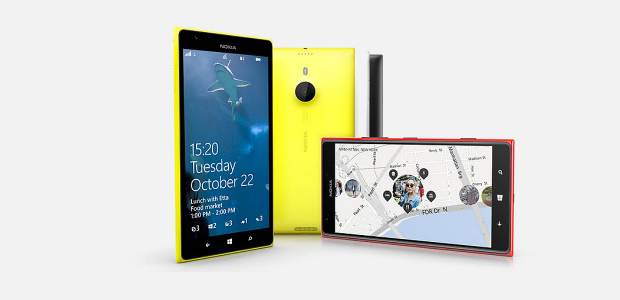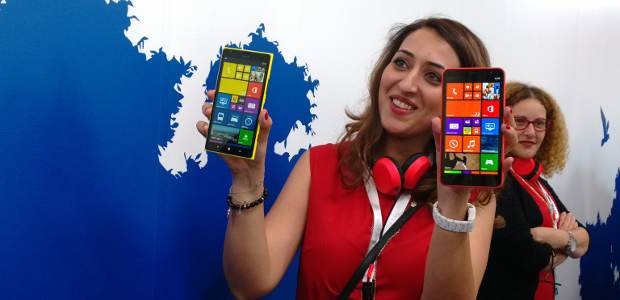 The Lumia 1520 and Lumia 1320 phablets join the current league of 6-inch display bearing devices – Sony Xperia Z Ultra, Samsung Galaxy Mega 6.3 and HTC One Max phablets. Nokia has used the Lumia series design and styling in the new phablets with the basic colour profile. Nokia Lumia 1520 and Lumia 1320 phablets will be offered in four bold Lumia family colours – Black, White, Yellow and Red.
Nokia Lumia 1520 packs all the new and best features from the software side as well as in the camera department.
###PAGE###
Design
The Lumia 1520, constructed in Lumia styling, looks humongous but is beautiful. Both Lumia 1520 and Lumia 1320 have a polycarbonate body and slim bezel. Nokia has taken uttermost care to put in the same design cues with noteworthy improvements such as curves at the corners with flat top and bottom base – only for Lumia 1520. However, these Lumia phones would be a bit awkward to hold for people with average or small hands.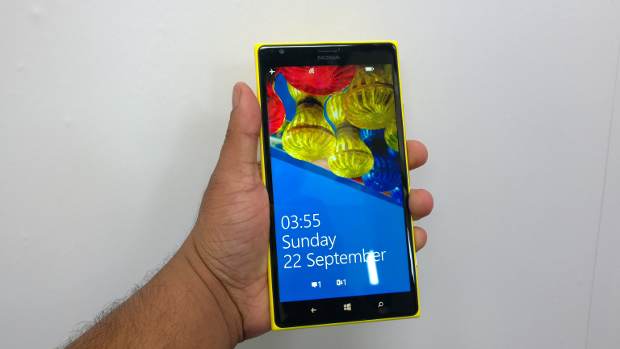 In a way, it appears to be large screen version of the Lumia 1020 sans the camera bump at the back. While the Lumia 1320 features more like enlarged design with the marriage of the Lumia 820 and Lumia 625 devices. The Lumia 1520 and Lumia 1320 have a unibody polycarbonate design and thus the battery is not removable.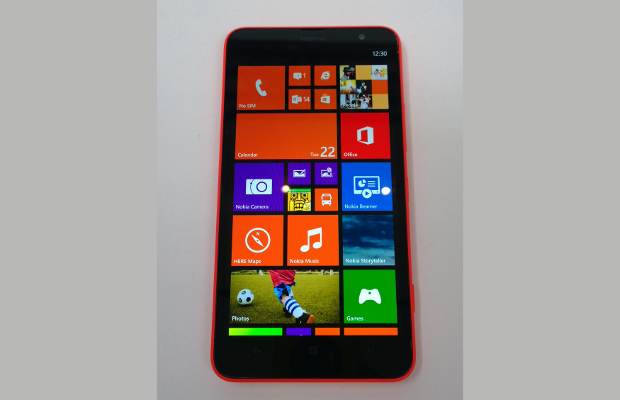 Surprisingly, the Lumia 1320, which is 9.8 mm thick, weighs 220 grams while the Lumia 1520 is 8.7 mm thick and weighs 209 grams.
The new Lumia devices are strong competitors in terms of design with other phablets from other key handset makers. New phablets takes a while but offer a great feel in hands with the matte finish bearing back panels.
###PAGE###
Display
Nokia Lumia 1520 has a 6-inch IPS LCD display offering great viewing angles, refresh rate of 60 Hz and supports full 1080p HD (1920×1080) resolution. By default, the Lumia 1520 offers 368 pixels per inch pixel density for more crisp text and clearer images as well as icons. Nokia has used the ClearBlack technology to make the display usable even under bright day-light and high brightness mode to make adjustments to fit one's needs. There is no oleophobic coating on the display but it is easy to wipe off the dust and fingerprints.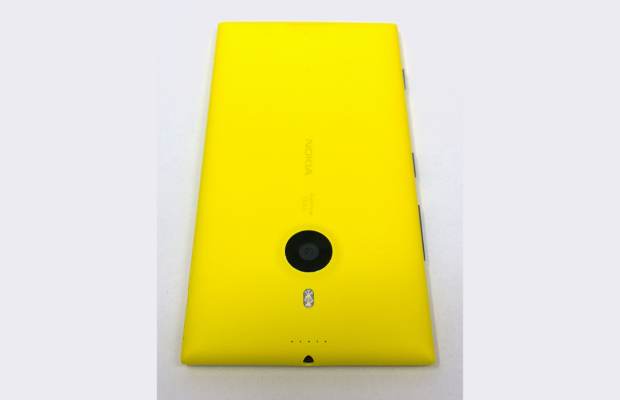 The IPS LCD display has been constructed using the Corning Gorilla Glass 2 technology for protection against normal wear-tear. It has also the Glance screen that allows the user to make the notifications of select apps visible even when the phone is in sleep mode. The large screen real-estate is put to the best use with the Glance screen and Glance Background that helps placing selectable background. The Glance Background beta app is available in Windows Phone Store.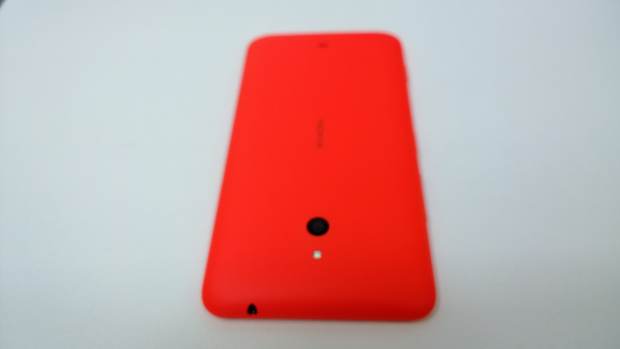 The Lumia 1320 packs a 6-inch IPS LCD display with 720p HD (1280×720) resolution. It bears 245 pixels per inch for clearer text as well as images. Nokia has implemented the ClearBlack technology and Sunlight readability enhancements to make the screen visible even under the sun. Bearing the Lumia Color profile and high brightness mode, the Lumia 1320's display has been constructed using Corning Gorilla Glass 3 technology for slim profile and protection against wear-tear. Both phablets carry display that bear the TrueColor 24-bit panels for best color reproduction.
###PAGE###
Hardware
Nokia has implemented the Lumia Black update on both new Lumia 1520 and 1320 that allows these phones to support the full HD resolutions. However, the Lumia 1520 remains the true full 1080p HD phablet in the lineup. Nokia has powered the Lumia 1520 with a 2.2 GHz Qualcomm Snapdragon 800 MSM8974 System-on-Chip with Adreno 330 graphics support. Lumia 1520 features 2 GB RAM and comes with 32 GB on-boards storage. It also offers a hot-swappable memory card slot to accommodate micro SD card and bundles 7 GB free SkyDrive storage through Microsoft Account.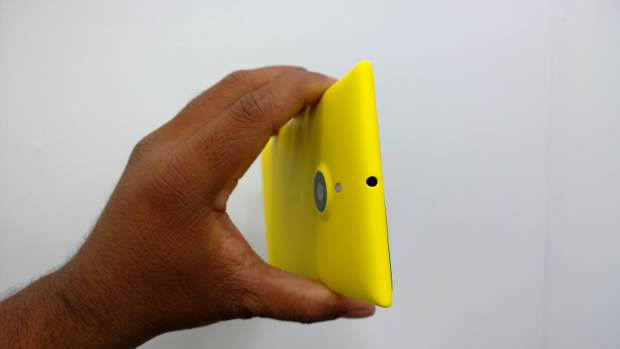 The Lumia 1520 features a 20-megapixel camera PureView imaging technology and Dual-LED Flash for better lighting. The rear camera comes with Carl Zeiss optics with f/2.4 aperture and focus range of 10-cm to infinity. The rear camera offers 2x digital zoom while maintaining the quality of the image. Users can record full 1080p HD resolution based videos. It comes with video stabilization and streaming features as well. Its front facing 1.2 megapixel camera also supports 720p HD video recording. Nokia has added four sensitive microphones for better audio recording and cancelling the ambient noise.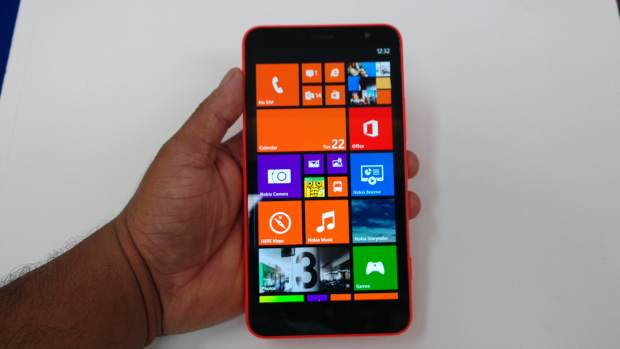 Nokia Lumia 1320 has a 5 megapixel camera at the back with f/2.4 aperture click great quality images and is able to record 1080p HD videos. There is a 0.3 front facing camera that can click pictures with 640×480 pixel resolution. This phablet is powered by a dual-core 1.7 GHz Qualcomm Snapdragon S4 mobile processor and Adreno 305 graphics. Nokia has armed it with 1 GB RAM and 8 GB on-board storage with memory card slot. The phablet also has 7 GB free SkyDrive storage with Microsoft Account.
Nokia has added well deserving 3400 mAh capacity bearing non-removable battery. This battery is big enough to power these devices for longer run time. Also, both phablets support Qi Wireless charging to charge the battery wirelessly by placing the devices on the charger plate.
###PAGE###
Software:
Nokia has loaded the Lumia Black update on both new phablets. This update integrates all the new features introduced with Windows Phone 8 Update 3 along with other apps as well as feature enhancements for Lumia devices. Third column for Live Tiles makes the real-estate more usable. Nokia has added several apps such as Video Director for editing videos to both devices. The new StoryTeller app integrates with the HERE maps to add the clicked photos with geotagged information. This helps in creating a chronological picture story of a journey/trip with photos mapped on respective location on the maps.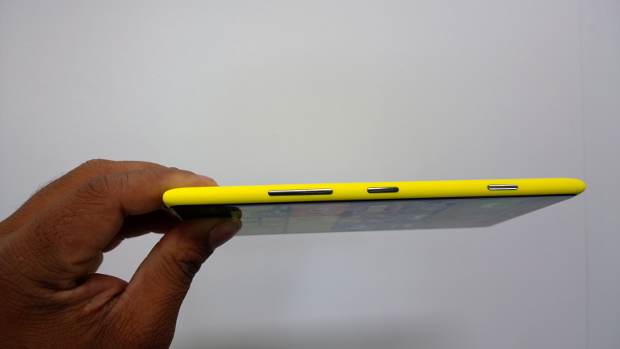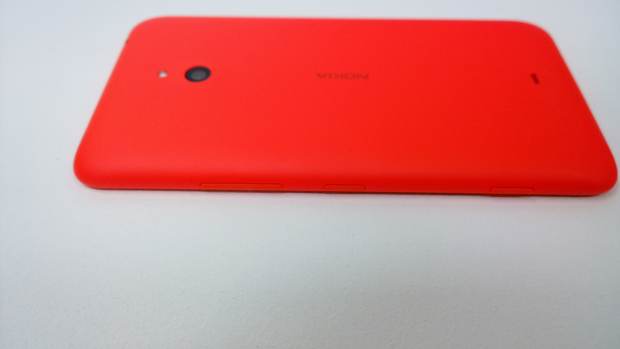 Nokia Camera app for all the Lumia devices attempt make reframing and re-cropping immensely easy. Also the Nokia Pro Cam app on all the eligible devices will be replaced with Nokia Camera which integrates features of Nokia Pro Cam, Nokia Smart Cam and other video options. Other apps include Creative Studio, Cinemagraph and Panorama. Nokia has promised to bring several popular social media apps – Instagram and Vine. Other enhancements come with new Apps and tweaked performance to match up with the real estate of the display.
###PAGE###
Final words:
Nokia has packaged its best technologies in terms of hardware, software and design in the Lumia 1520 and Lumia 1320 phablets. Nokia has promised to release the Lumia 1320 in the first quarter of next year in China and Vietnam then followed by India and Europe. The Lumia 1520 will be first released by the end of this year in Hong Kong, Singapore, the USA, China, the UK, France, Germany, Finland and other European regions. It will be released in other markets after that. With this timeline, we expect the Lumia 1520 and Lumia 1320 to be released in India in February or later – because the January month will be occupied with the Consumer Electronics Show 2014 related announcements.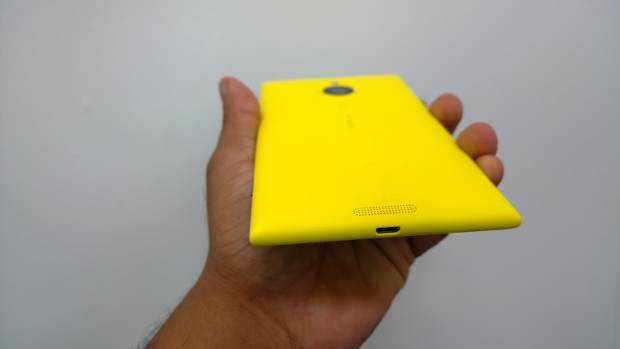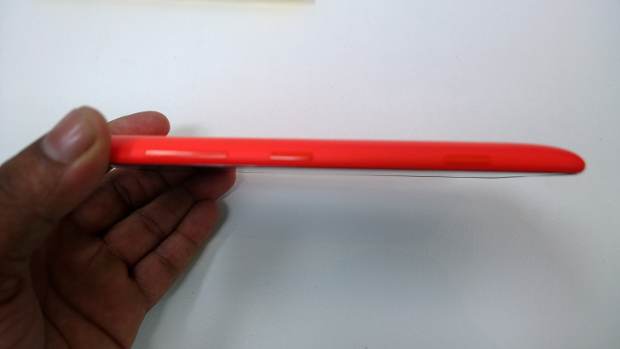 With great hardware muscle and large real estate, Nokia has managed to get the users excited with the new range of applications, and sharing details on upcoming important apps such as Instagram, Flipboard and Vine. We shall anxiously wait for the new Lumia phablets to hit Indian markets sometime early next year.