Nokia on Thursday introduced two new Asha series phones including Asha 311. Please note that this handset, like all Nokia Asha series phones, is based on Nokia's own Series 40 operating system and comes with features that can compete with entry level smartphones from rivals.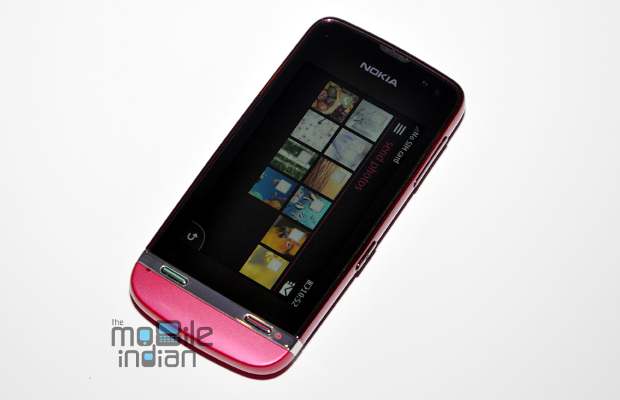 Nokia Asha 311 has a 1 GHz processor, 3 inch capacitive touch display protected by Gorilla glass, and offers WiFi and 3G connectivity. On top of that it comes with Nokia Maps that works without internet and has 45 lakh songs that can be downloaded and shared free of cost for three months and later bought at very cheap rates. There are also some 40 free games from EA (Electronic Arts) that can be downloaded free. The phone is priced at Rs 7,000 which is bang in the middle of the entry level Android price bracket.
All this sounds great but then this device has some serious competition from entry level Android rivals. Here is our first look view of the device.
###PAGE###
Design
The phone comes with a nice metal finish and is slim as well as lightweight at just 98 grams. There are only two physical buttons placed on a chrome strip that runs along the phone below the screen. There is a volume rocker and a lock button on the right side of the phone. Nokia Asha 311 comes in attractive colours like grey, silver, blue and pink.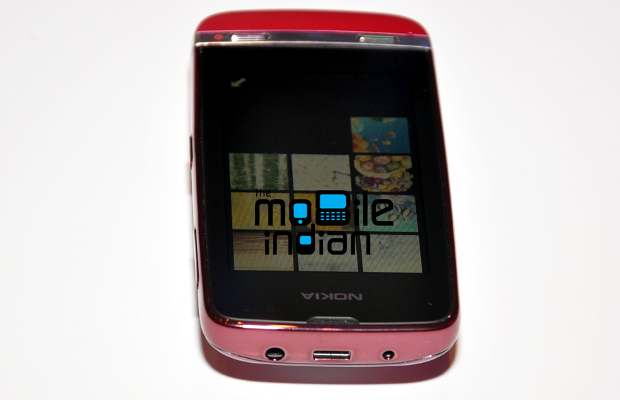 With a 3 inch screen, the phone is smaller than most Android devices and is very pocketable. Further, the colour combinations available will appeal to most.
###PAGE###
User Interface
Though the phone is based on the Series 40 operating system which is meant for feature phones, Nokia has modified the operating system to offer a smartphone like experience though it still doesn't support multitasking.
Nokia has allowed customisation of two of the three home screens available on the handset and the process of customisation is simple too.
The main home screen has a grid layout by default and the apps on it are easy to access. The screen can be scrolled up and down. Scrolling left and right reveals two customisable screens.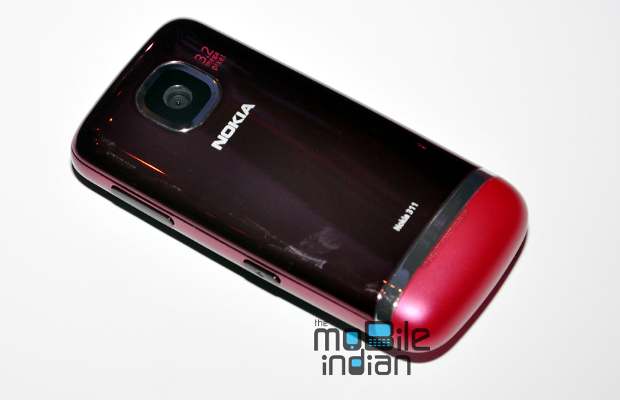 The OS supports applications and has a good selection of apps as well. Nokia has included dropdown notification in the OS, which offers access to essential functions like calling, texting, data connection and WiFi controls while the user is on any screen.
Nokia has also installed a new download manager that suspends the download in case you move out of the network and resumes it again when the network is available. This way one doesn't need to download the same data again in case of disruption. Nokia has also installed an app that helps manage data, calls, and SMSes by setting limits.
With these modifications, the OS is more user friendly than before, but it still lacks smartphone like multitasking and has much fewer application options compared to Android OS.
###PAGE###
Content
Nokia is trying to lure consumers with a suite of free and paid content, and in doing so it has managed to give an edge to similarly priced smartphones. With the phone you get access to more than 45 lakh songs (in several Indian languages) which are free to download and share for three months.
Even after three months, Nokia is offering users access to songs for Rs 50, while a month's access costs Rs 100 and 3 months access is for Rs 250. This is great as this music is legally sharable. So you can save it on your computer, burn a CD for your car audio or give it to friends.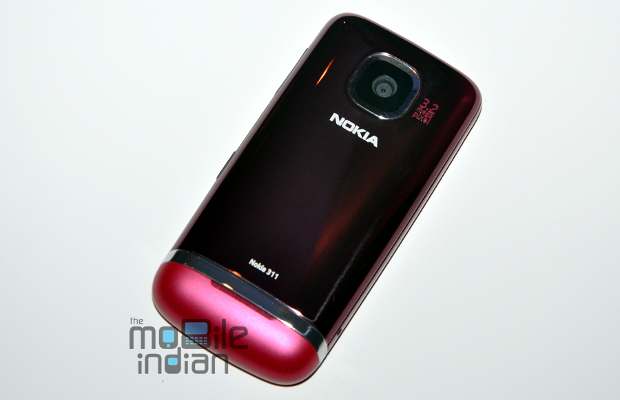 Nokia is also offering 40 games from EA (Electronic Arts) for free, which users can download to the device. Angry Birds comes preloaded.
Nokia Browser, which comes on this device, is claimed to be 85 per cent faster than the competition. Nokia calls this a cloud supported browser, where a server sits between Nokia phone and the internet and compresses the web page before delivering it to the phone. This not only saves time to load, it also saves data. While we have not tested the browser yet, the demo that Nokia showed looked promising.
###PAGE###
Performance
The 1 GHz processor on Nokia Asha 311 makes it the fastest feature phone and is fast even by smartphone standards. Given that Series 40 operating system is meant for feature phones and is lite that way, a 1 GHz processor running it would presumably be faster than a 1 GHz processor running a smartphone operating system. However, how fast it really is will be known only when we test the phone.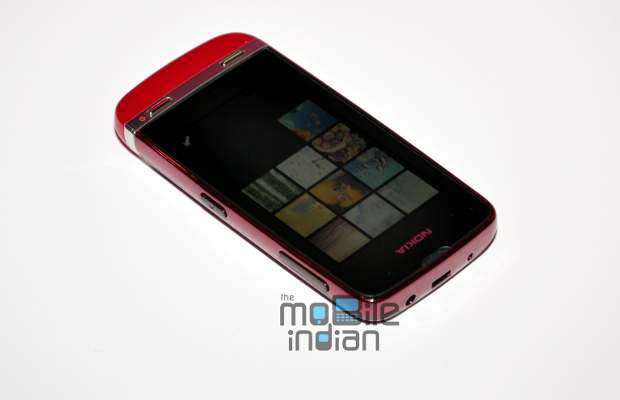 Camera
The phone has a 3.2 megapixel camera, which we haven't tested. However, it looks like the best in its range.
###PAGE###
Screen
Nokia Asha 311 gets a 3 inch touch display with 240 x 400 pixel resolution which is not great, but is a good match for the Android based Samsung Galaxy Y smartphone, which comes with 380 x 240 pixel resolution only.
Asha 311's screen looks nice in terms of vivid colours and brightness. Touch is responsive thanks to the capacitive technology. The screen is protected by Gorilla glass, which is unique in this class.
We would have appreciated a bigger screen as homegrown brands are these days offering handsets with bigger screens in this price range. However, MNC rivals are offering the same screen size in this bracket.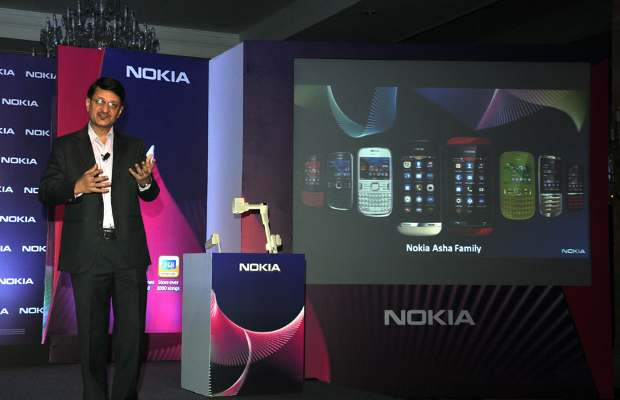 Other features
Asha 311 has Bluetooth 2.1, WiFi, 3G and USB connectivity. It has a proximity sensor, accelerometer, and ambient light sensors. The phone comes with 128 MB of usable internal space but supports a 32 GB micro SD card. Nokia is offering a 2 GB data card free with this device.
The only major feature the phone lacks is GPS (or A-GPS) which is there in all the Android based smartphones in this price bracket. However, it comes with Nokia Map application which is renowned for its navigational feature. But still, in the absence of GPS, Nokia Maps loses accuracy when calculating the user's location.
Other features like flash and front camera are not there either, but these two features are rarely found in phones in this category.
###PAGE###
Verdict
The phone comes as a good option for people looking at upgrading from feature phones. Though it is not technically a smartphone, it is almost like a smartphone. Had it come with features like a bigger screen and GPS, Asha 311 could have lured customers away from phones like Samsung Galaxy Y, LG Optimus Me, Karbonn A7 etc.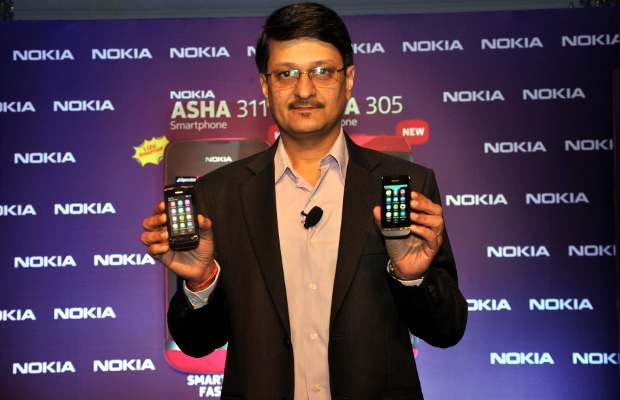 On the positive side, access to lots of DRM (digital rights management) free music and lots of free games makes Asha 311 a very attractive option for users. Fewer apps and lack of multitasking might put off certain buyers who are looking for smartphones and have a lot of entry level smartphone options, from both Indian as well as MNC brands such as Samsung, LG, Motorola. You can use our Compare Handset tab on top to get the list.
But people who are not so keen on smartphones might find it more attractive thanks to a lighter and more pocketable design, attractive colours and a lot of free content.