LG Optimus G Pro is the successor of Optimus G, which has been praised for being a very good performer and a very intelligently designed phone. Optimus G Pro has received similar praise, so lets see how it actually feels in the hand.
Design
LG Optimus G Pro looks very similar to Samsung Galaxy Note II, which it competes with. One of the biggest criticisms of Optimus G was that it looked drab. However, LG has managed to make the phone slightly narrower at 76.1 mm compared to Note II, which is 80.5 mm, and the LG device is also lighter at 172 grams compared to 183 grams of Note II.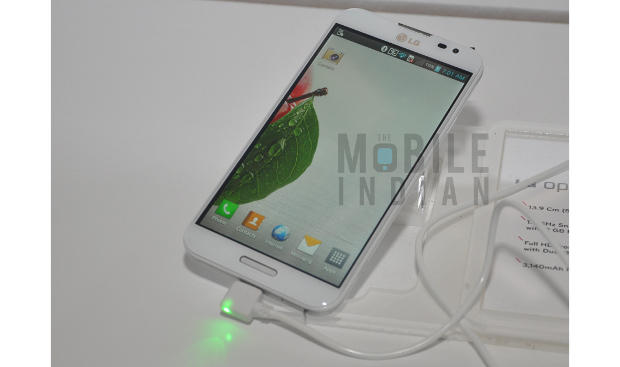 The phone, with its 5.5 inch display, isn't really small; in fact it is big and has a very shiny back panel without any contours, which means it's also slightly slippery, but it looks good.
Display
The phone has a full HD (1080 x 1920 pixel) display with 401 ppi pixel density. The display is great with very good contrast ratio and vibrant colours. But it is not flawless. The blacks are at best dark grey and its not like HTC One's display, which feels like there is no glass cover; LG Optimus G Pro's display feels slightly recessed and that means chances are that it will not be as good in the bright sunny conditions of India as HTC One is.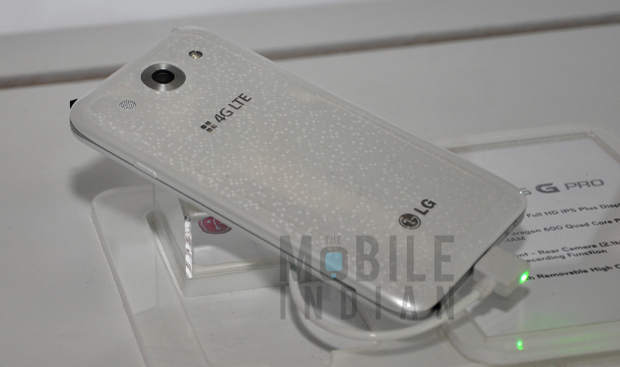 Webpages, movies or anything else feel great on this large and vibrant display. Snappy touch response also means that it is a joy to use the phone.
###PAGE###
Performance
The phone uses a Qualcomm APQ8064T Snapdragon 600 chipset with 1.7 GHz quad core processor coupled with 2 GB RAM, and the performance is very snappy, without any lag whatsoever. You throw any game at it and it handles it like a breeze.
User Interface
LG has heavily redesigned the user interface on top of Android 4.1.2 Jelly Bean. While there are certain apps that are very useful like the QNote (which allows easy note taking,) overall the user interface is very heavily modified and is packed with lots of features, which can feel cluttered at times.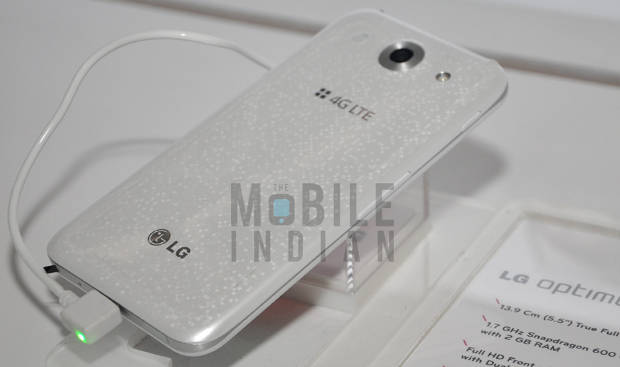 There are many pre-installed apps and you will find many of them useless, since they are in Korean or at least will work only in Korea. Settings, for instance, get tabbed into four sections: Networks, Sound, Display and General. And this means that it will take you some time to figure out what is there in each segment. LG has put a lot of applications on the phone like SmartWorld, SmartTouch, SmartShare, LG Support, QTranslator or QVoice.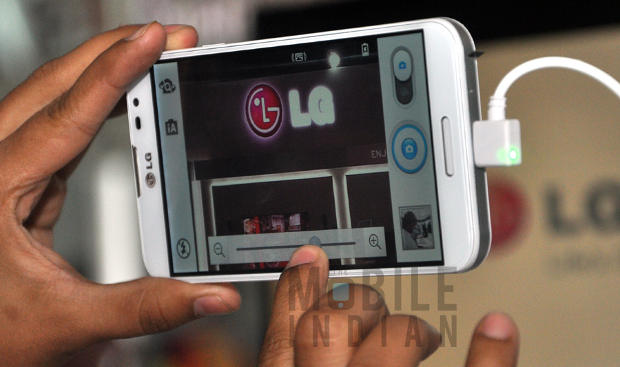 ###PAGE###
Also, many of these applications are fixed in Korean language, meaning they cannot be changed to English. Some apps like QRemote app, which makes the phone a remote control using the IR blaster on top of the phone is very useful and will work with almost all TV brands.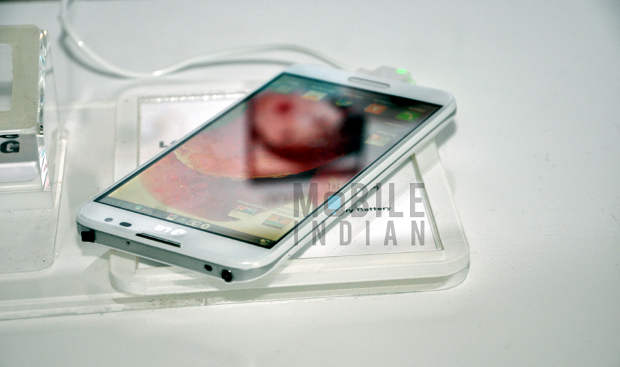 There are various themes for the home screen. You can choose what toggles are in the quick settings bar in the notifications shade. You can even set your favorite function to a hardware key.
###PAGE###
Camera
The phone uses a 13 megapixel camera at the back, and the camera is very responsive also thanks to a powerful processor that the phone uses. The picture quality is top notch, and while it is a bit too bright the pictures taken with the camera appear very good. The camera also records 1080p videos at 30fps. You can record your own video while you are shooting with the rear camera and insert it into the video, something Samsung announced with Galaxy S4 recently.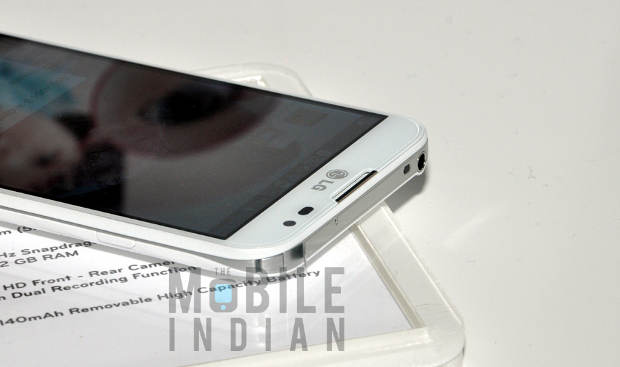 The camera user interface gives a lot of options and is well sorted and easy to understand. The camera gets several shooting modes like Intelligent Auto, HDR, Panorama, VR Panorama (think Photosphere), Burst shot and Beauty shot. It also has a time machine mode, which snaps several shots and lets you choose the best. There are the typical settings for exposure control, white balance, focus mode, ISO, etc.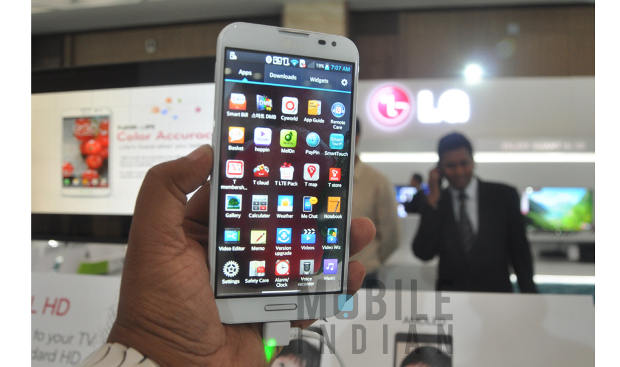 While in day light the camera performance is great and very life like, in low light it produces a lot of noise and lacks detail-a problem that HTC has tried to address by reducing the number of pixels so that more light reaches each pixel. Our guess is that LG will probably need to do something about it, given that HTC, Nokia and even Samsung are trying to address the low light shooting problem with varying degrees of success and therefore LG will be left behind if it doesn't do something.
###PAGE###
Battery
The phone gets a 3140 mAh battery, which is close to the 3100 mAh unit on Galaxy Note II. And while we have not tested the battery life it should be good.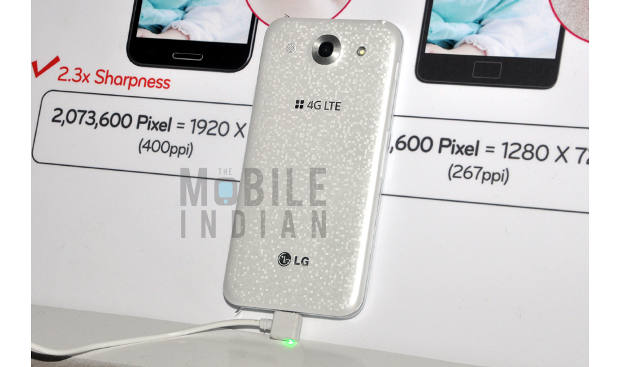 Conclusion
If launched right now, the phone is an attractive alternative to the flagship phones from Samsung, HTC and Sony, given that it is bigger than most devices (except Note II,) and is better than Samsung Galaxy Note II, yet it feels more handy.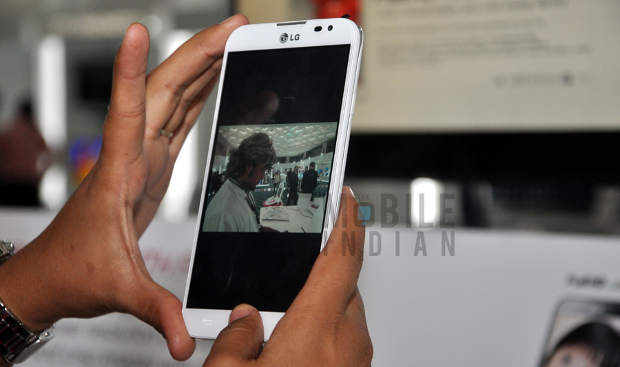 However, LG has decided to launch the phone late and by that time the new set of flagship phones like HTC One, Samsung Galaxy S4 and even Apple's next version might be close to launch and against them this phone will be just another good device. We hope that LG realises that it is too late to market and price the phone at Rs 40,000, as its cost is rumored to be.