Google has unveiled its next Nexus line up by announcing the Nexus 6 smartphone and Nexus 9 tablet. As in the past, the internet giant has also announced the next Android update with the new Nexus smartphone. The new Android update is named as Android 5.0 aka Lollipop. You can read more about Lollipop here.
Note that though Google has not said anything about the release of Nexus 6 in India, it simply stated that the phone will come to 28 countries across Europe, Asia Pacific, and North America. Since India is on the priority list of most device makers, we are expecting the Nexus 6 to come soon.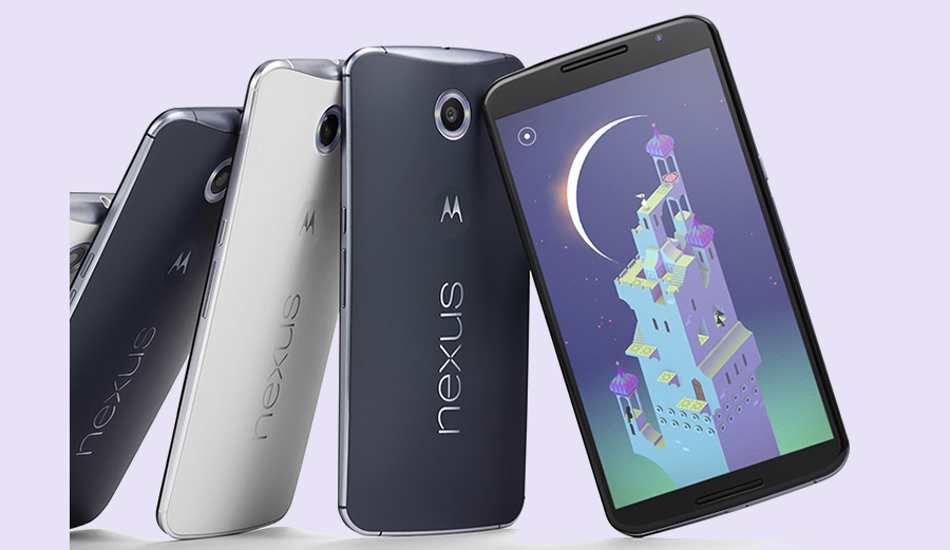 As far as features are concerned, Nexus 6 has a 5.96 inch display with Quad HD (1440×2560 pixels) resolution, 2.7 GHz quad core Snapdragon 805 processor, 3 GB RAM, 13 megapixel rear camera and a 2 megapixel front camera. The phone comes in 32 GB and 64 GB storage variants.
Besides, it has a massive 3220 mAh battery but despite that it weighs only 184 grams and has a dimension of 82.98×159.26 x 10.06 mm.
The Nexus 9 tablet comes with an 8.9 inch IPS LCD display, 6700 mAh battery, 8 megapixel rear camera, 1.6 megapixel front camera, 2.3 GHz Nvidia Tegra K1 64 bit processor, 192 core Kepler GPU, and it will be available in 32 GB and 16 GB versions. It comes in white, bronze and black colours. More information about the Nexus 9 tablet is awaited.