Sony has recently announced its new Xperia S smartphone during the ongoing Consumer Electronics Show in Las Vegas, USA. Though the model displayed has Sony Ericsson mark on it, it will come with Sony branding when it hits the stores some time during March this year.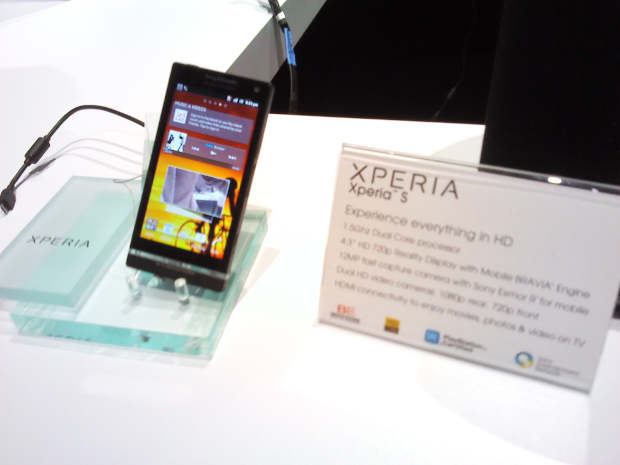 The phone, which comes in a bar form factor, looks like any standard Android phone. However, a transparent strip below the screen adds flavour to the design. The strip has a touch sensitive button sign on it but the buttons are actually just above it.
Xperia S is a pretty powerful smartphone with a 1.5 GHz dual core Snapdragon MSM 8206 processor coupled with 1 GB of RAM, and it shows on the performance with absolutely no lag in executing the commands.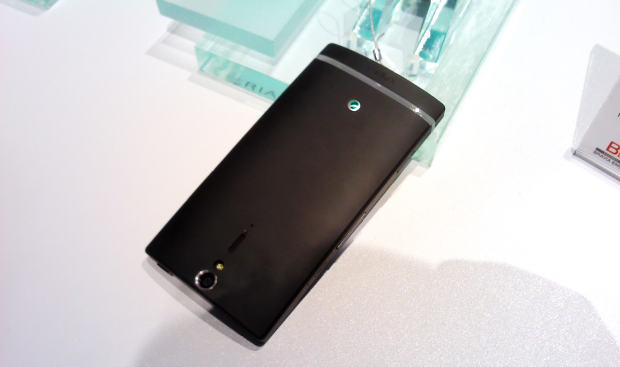 The display is a 4.3 inch HD one with 1280X720 resolution and runs Android 2.3.7 operating system. The videos and the pictures come out very lively on the screen and video playback is very smooth.
There is also a 12 megapixel camera capable of recoding full HD video which utilises Sony's Exmor sensor technology that helps in taking quality images in low light conditions as well. Also, Xperia S comes with a single LED flash though dual LED flash would have been a lot better. Another important feature that has been added is the ability to switch on the camera directly by a long press of the camera button even while the phone is in standby mode.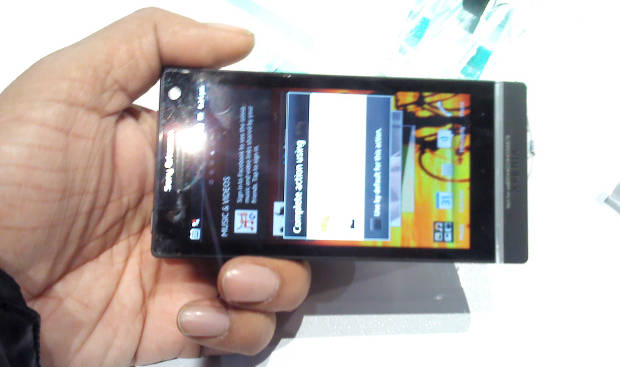 On the user interface front, Sony has done away with the usual Timescape UI. Instead, Xperia S has a new minimalist user interface with some nice fluid backgrounds which looks great on the HD screen of the phone.
Sony Xperia S scores well on the connectivity front also with 3G, WiFi, Bluetooth and NFC capability. However, HDMI slot is missing in the smartphone. Sony Xperia S has a 1750 mAh battery which should be enough for a day's usage. But the powerful processor might drain out the battery sooner than expected.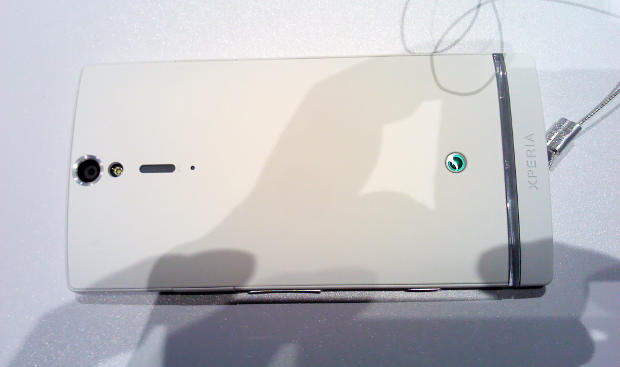 TheSony Xperia S smartphone is no doubt very powerful and will offer a good user experience at least in terms of performance. The user interface might change when Sony comes out with the Android 4.0 update which it will be getting for sure, and then a new UI may be deployed.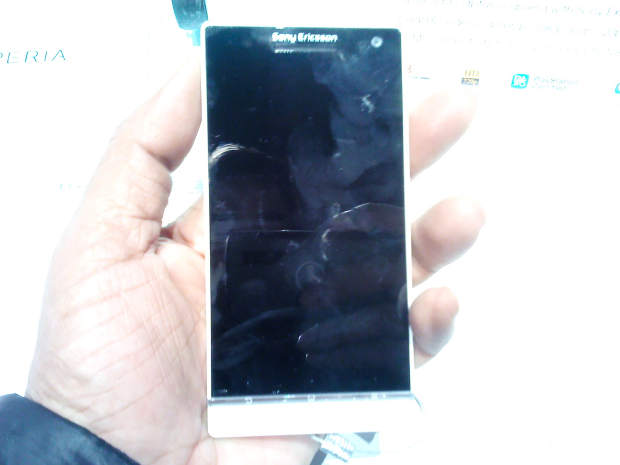 (TMI's Nilabh Jha is hosted at Las Vegas by Qualcomm)