Motorola has showcased two new tablets, called XyBoard. The tablet comes in two screen sizes – 8.2 and 10.1 inches, but both have the same display resolution of 1280 × 800 pixels and even the same hardware. Both tablets have an LTE version and a WiFi only version. Apart from that they use a 1.2 GHz dual core processor and run on Android 3.2, which will be upgraded later.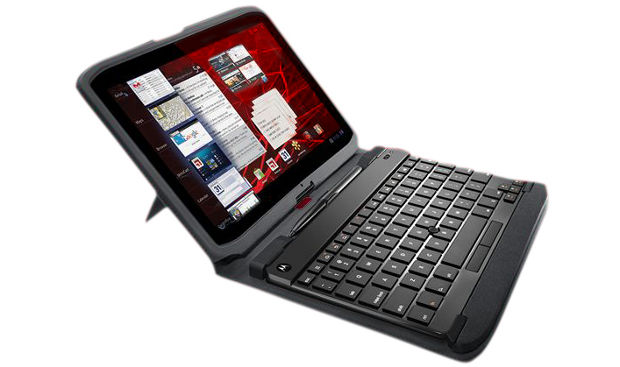 Design-wise, the tablets are a break from the rectangular ones, with corners not rounded but rather angular, and the device thin at the edges with the width rising slightly before getting flat. The power and volume buttons are placed slightly awkwardly; you won't even feel them properly.
###PAGE###
Motorola has managed to provide infra red technology in both the tablets and an application called Dijit utilises this to make the tablet a universal remote for all your other electronic gadgets.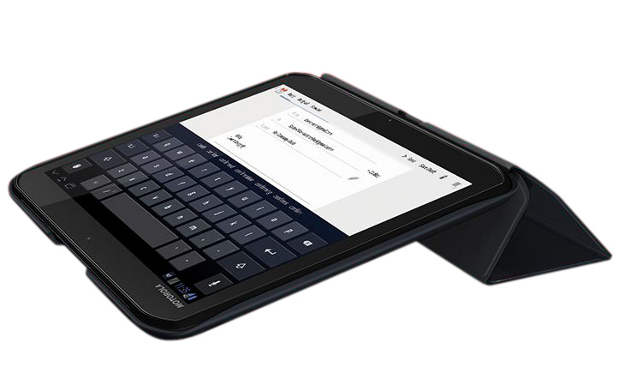 Another important addition is in terms of the stylus for note taking, however that is available only with the bigger tablet. The 10.1 inch screen Droid XyBoard also comes with an additional, dedicated keyboard.
###PAGE###
Motorola claims the battery life of the tablet to be 10 hours with usage. The 8.2 inch screen XyBoard has a 3960 mAh battery while the 10.1 inch version gets a 7000 mAh battery.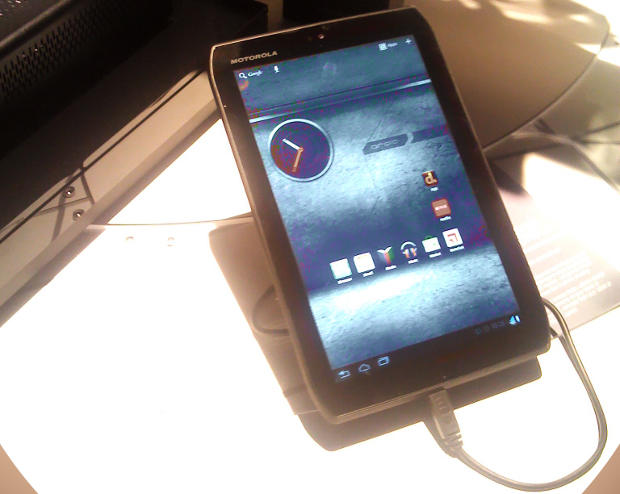 The smaller XyBoard is better to hold, and in fact it feels more like a 7 inch device, and the additional real estate you get does not hamper the mobility factor. The HD IPS screen of the tablet is a really good one. Though the XyBoard 10.1inch has more screen space, it's not that comfortable to hold. The smaller XyBoard weighs just 390 grams, while the other version weighs 603 grams.
###PAGE###
We tested both the tablets for a very short time. But during testing, they responded to commands really well. For connectivity, the tablets have 4G, WiFi, Bluetooth, a mini HDMI port, micro USB, and infrared.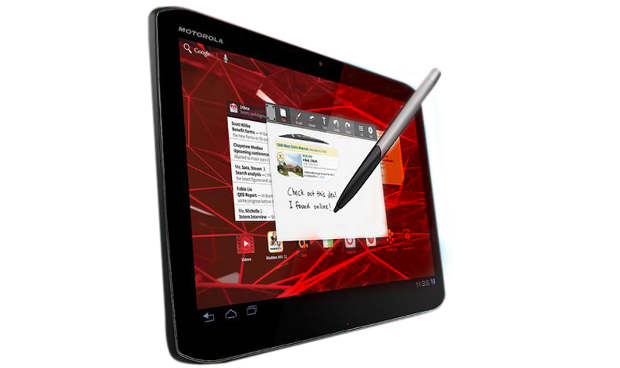 We hope that the 3G version and Android 4.0 will be out soon, and we also expect that the tablet will make it to India by the end of this quarter. The price has not been announced for other markets but the way it has been priced in the USA ($379 and $479 with a 2 year contract,) it is not going to be cheap in India. However, the WiFi only and the 3G versions would be cheaper and most probably Motorola will not repeat the mistake of pricing it too high the way it did in the case of Xoom.